It seems like the world can't get enough of its boy bands. Every decade, a group of guys dominate the music stage with their performances and cheeky characters. It started with the Beatles and now, BTS is the current boy band of the world (need we talk about BTS net worth?). But in the middle of these two bands was another boy band that stole many hearts and broke them when they separated.
We're talking about One Direction and their breakup.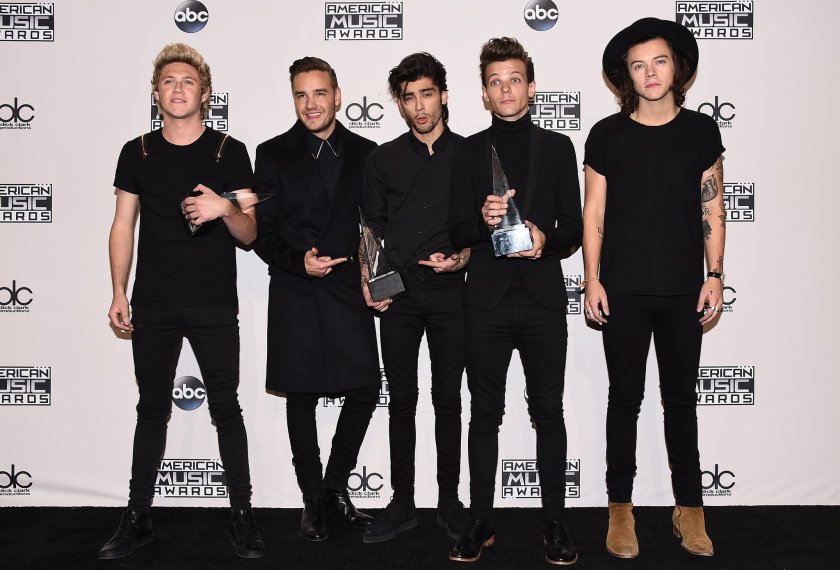 Harry Styles, Liam Payne, Louis Tomlinson, Niall Horan and Zayn Malik — these five boys were a force to reckoned with when they were formed in 2010 by Simon Cowell during an episode of "The X Factor."
They didn't win the show, placing in third during their run. But that didn't stop One Direction from enjoying a fruitful career that produced five albums (with memorable hits like "What Makes You Beautiful" and "One Thing"), sold-out world tours, hundreds of TV show appearances and numerous musical awards.
Everything seemed rosy for the British boy band until in 2015, Malik announced his departure from the band, triggering the beginnings of One Direction's breakup. The remaining four members continued their musical journey until in 2016, they announced their indefinite hiatus.
The boys may have called it a "hiatus," but the fans knew it was a kinder term to describe the inevitable One Direction split. To this day, fans are haunted by the lyrics of "History," a song meant to book-end One Direction's time together. Also, many Directioners lost sleep over the breakup.
The official press release explanation for their separation was the boys wanted to venture down different paths in their careers but is there more to that? Why did One Direction break up in the first place really? And what happened to the members of One Direction after that?
Why Did One Direction Break Up? The Real Reasons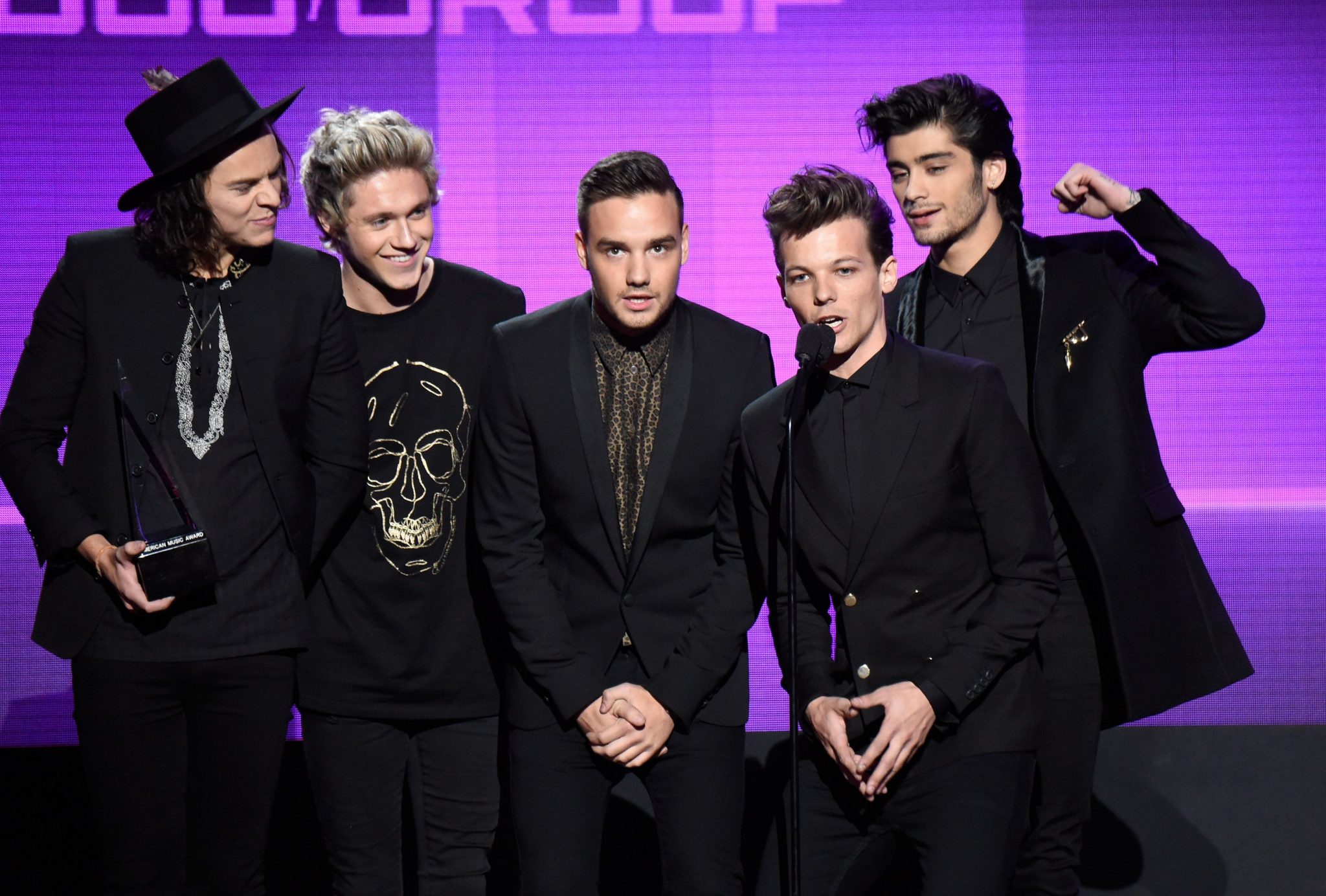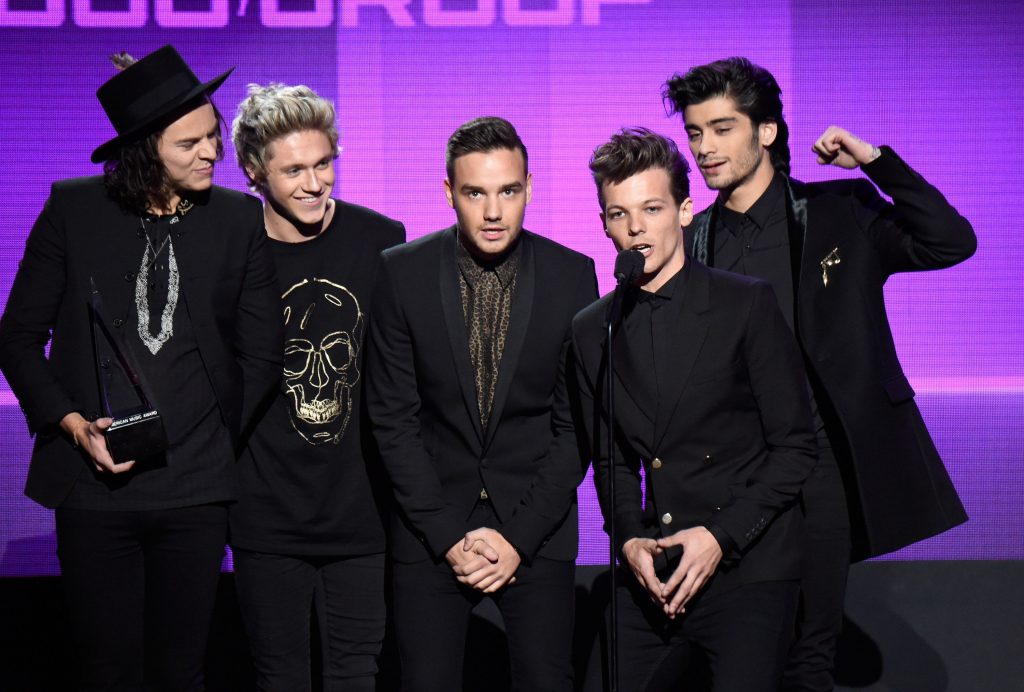 There is no single reason behind One Direction's breakup. It's a patchwork of exhaustion, different dreams and the fight for creativity.
Here are some of the reasons behind the separation of the "Night Changes" singers.
They Wanted Solo Careers
The "I Want a Solo Career" reason may sound like a cliché reason for every boy band split. But in the case of One Direction, it was one of the pressing reasons behind their separation. During the first few weeks of One Direction's initial hiatus, a source told Us Weekly that the members were "exhausted and wanted solo careers."  News on the hiatus becoming permanent were further fueled by an E! News article that confirmed Harry, Louis, Niall and Liam wanted to extend their hiatus to focus on their individual projects.
Everyone Was Exhausted
Apart from the want to pursue their solo careers, One Direction was also exhausted. Since their rise to fame in 2010, the boys accomplished much. So, it's no surprise that their performances wore them out. One Direction was always working, touring and performing. On top of that, they were always away from their families and loved ones. Eventually, the grueling schedules become too much for them to handle.
Horan said the experience was incredible but they were exhausted. In his words, they were "not tired of it, just tired out." The members got so tired that they would end up arguing excessively and aggressively. In a separate interview, Payne seconded his remark, saying the tiredness of it all caused the band's demise.
In terms of creative exhaustion, Malik was the first one to voice out its reality in his life; hence, he was the first one to leave the band. During his cover interview with Fader, he said that one of the reasons he left was because he had no room to "experiment creatively." He wasn't a big fan of their band's "generic" pop tunes and wanted to try something new. He would try to add his R&B verses to potential songs and he would get rejected by the producers.
At the same time, Malik experienced anxiety during his time on One Direction. Despite his amazing talent, he reached a point where he didn't want to step on the stage.
With that, Malik decided it was finally time to depart from One Direction — without even saying goodbye, as Payne told GQ.
Everything Was Becoming Too Toxic
When you're performing for hundreds of concerts in front of thousands of people and singing the same 22 songs every day, it can be draining. Payne describes it as if they put on Disney costumes every day, despite being tired and annoyed. Although they had fun for most of their journey, some parts became "too toxic."
In another interview, he admits that during his time with One Direction, he experienced many "erratic highs and lows," which caused him to turn to alcohol and drugs for comfort.
They Needed Time Off
After years of concerts, touring and endless lines of screaming fans, One Direction needed a break. After the announcement of their hiatus, Styles told Entertainment Tonight that he was excited to finally have some alone time, saying that he'll spend his break traveling around the world — minus the concerts.
No one was ready for One Direction's breakup, not even members Louis and Niall. Tomlinson wasn't ready for the break since he finally built up his confidence in the band while Horan had become so used to their life together, he couldn't imagine life without the band.
But the end came and eventually, each member lived his own life.
Where Are They Now? What Happened to the Members of One Direction?
It has been more than five years since One Direction's breakup shocked the entire world. But since then, they've proved that individually they are talented and capable of producing music the way they want it. Apart from their careers, some of the members have also become fathers. Every member has been living in the moment.
Here's how every One Direction member is since the split:
Zayn Malik
Nearly a year after he left One Direction, Malik released his first solo album called "Mind of Mine," which was an alternative R&B record. It featured his first hit track "Pillowtalk." In November 2016, Malik releases his official autobiography, which detailed his life post-One Direction.
In 2017, Malik released a duet with Taylor Swift. The single "I Don't Wanna Live Forever" was part of the official soundtrack for the movie "50 Shades Darker." The next year, he releases his sophomore album "Icarus Falls," which included collaborations with singers Nicki Minaj and Sia.
Over the years, Zayn infamous for publicly expressing his disdain at One Direction's music and saying that he didn't make any "life-long" friends in the band, which contradicted his departure post where he said he had "four friends for life."
Recently, Malik welcomed his first child with supermodel girlfriend Gigi Hadid. He also dropped his third album "Nobody is Listening" last February 2021.
Louis Tomlinson
In 2016, Tomlinson released his first single post-One Direction called "Just Hold On," which was a collaboration with DJ and producer Steve Aoki. That same year, he had his first child, Freddie, with Briana Jungwirth, an LA hairstylist. On a sadder note, he also lost his mother Johannah Deakin to aggressive leukemia in 2016.
In 2017, Tomlinson dropped "Miss You" and "Back to You," the latter being another musical collaboration, this time with singer Bebe Rexha. A year later, he appeared as a mentor and judge on the US version of "The X Factor."
In 2019, Tomlinson dropped "The Two of Us," a song he dedicated to his late mother. In 2020, he released his first studio album called "Walls."
Liam Payne
In 2016, Payne fell in love and started dating "X Factor" judge and musician Cheryl Cole, who just happened to be one of the judges present during his 2008 audition in the same show. A year later, the couple welcomed their first child, a son named Bear. Payne also released his first single "Strip That Down in 2017.
In 2018, his relationship with Cole ended. But a month later, he released his first EP "First Time," which included a collaboration with singer French Montana. By October, he released another song, this time with Jonas Blue and Stella, titled "Polaroid." Like Malik, he also recorded a song for the "50 Shades" franchise. He recorded a duet with Rita Ora for "Fifty Shades Freed." He wrapped up 2018 by releasing "Familiar" with J. Balvin.
Payne spent 2020 and 2021 sharing YouTube videos and live streaming with fans.
Niall Horan
Similar to his former bandmates, Horan pursued a solo career after One Direction's split. In 2017, he released his first solo album "Flicker" and started his first international tour as a solo artist, which ended in September 2018.
Since then, he has released notable singles like "What a Time," "Put a Little Love on Me" and "Nice to Meet Ya."
In 2020, he released his sophomore album "Heartbreak Weather."
Harry Styles
Styles is probably the busiest among the five. In 2017, he broke into the acting scene by being part of the war drama "Dunkirk." In the same year, he released his first album "Harry Styles," which nabbed the top spot on the Billboard 200 charts. By the end of the year, he was performing at Victoria's Secret Fashion show.
He started 2018 by going on his solo world tour, which ended in July.
In 2019, he released his sophomore album "Fine Line," which featured top hits like "Watermelon Sugar," "Lights Up" and "Adore You." He is also set to star in a thriller film titled "Don't Worry Darling."
He has also made a name in the fashion scene for his authentic fashion style.
Will 1D Get Back Together in 2021?
Since their breakup, people have been wondering and asking if there is a chance One Direction will reunite. The boys haven't been quite clear on whether there will be a reunion, but some of the members are eager to do a reunion in case a reunion does happen.
In 2019, Payne said that at some point, they will get back together. In his opinion, if there would be a reunion, it would take two years since everyone was busy promoting their songs.
Considering that it has been two years since Payne said this, fans are wondering if a One Direction reunion is within sight. So far, there is no news on whether the band would reunite this year, but fans can still hope for a One Direction reunion in the future. After all, the "Friends" cast took more than a decade to reunite. Who's to say the same won't happen for One Direction?
One Direction's breakup was one of the most heartbreaking moments in Boy Band History. Despite living their separate lives, Harry, Niall, Louis, Liam and Zayn will forever be part of the list of boy bands that stole and broke hearts. Plus, keep your chins up and continue hoping for a reunion!