He once asked an esteemed group of international officials attending the 2018 United Nations General Assembly, "What is your name?"
The man who gave the speech himself went by many names — Runch Randa, Rap Monster, RapMon and RM. But in his speech, he emphasized his real name and the man that came with it.
"I'm Kim Namjoon, RM of BTS. I am a hip-hop idol and an artist from a small town in Korea."
The BTS leader's speech for the 2018 UN General Assembly contains one of Namjoon's most memorable quotes. His talk reminded the world of the importance of accepting who you are and where you came from, as well as the mistakes and fears that make up "the brightest stars in the constellation of my life."
Kim Namjoon's speech is not only impactful because of its encouraging words to speak your truth and embrace your flaws. His life, which reflected these words, added power to his encouragement. Fans of the global-famous band BTS know of Namjoon and his struggles to make a name for himself while trying to survive the harsh racism of the world and judgment from the Korean music industry.
His story of fighting tooth and nail to protect his band, battling against prejudice and speaking his truth through meaningful songs seals the authenticity of his speech, as well as his role as a leader and an influencer in the world of music — and even in fashion.
So who is Kim Namjoon? Who is the man behind the leader of today's most influential band?
Kim Namjoon: An Ordinary Boy from Ilsan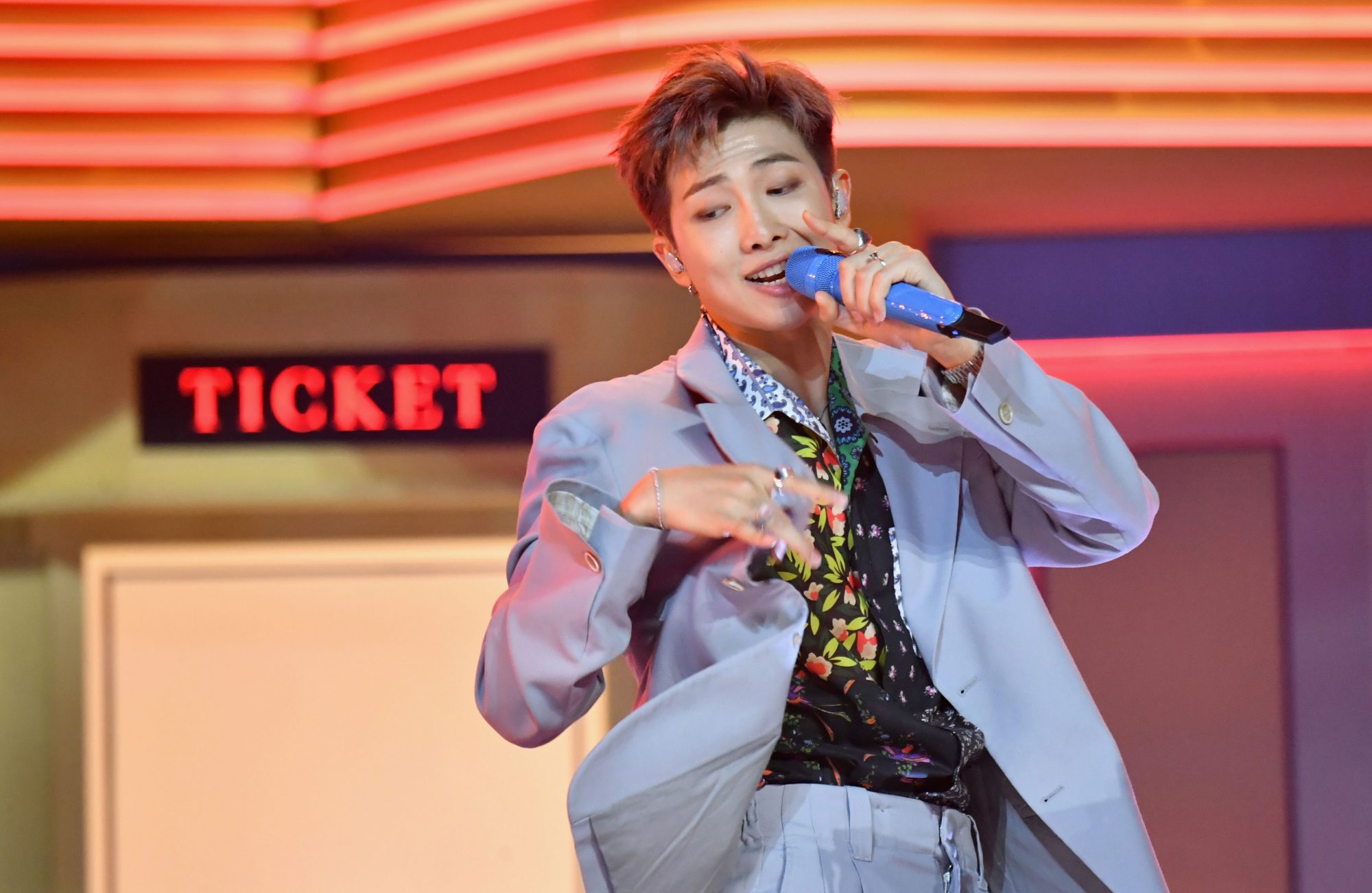 In his UN speech, BTS' RM shared his beginnings. "I was born in Ilsan, a city near Seoul, South Korea.  It's a beautiful place, with a lake, hills and even an annual flower festival. I spent a happy childhood there, and I was just an ordinary boy."
"Ordinary" seemed like the proper term to describe a young Kim Namjoon. He is the elder of two siblings and has a younger sister. He was a boy forced by his mother to wear a cute Mickey Mouse shirt while playing with other kids. During his primary school days, Namjoon was impressed by the security guard uniforms and wanted to be a guard of a housing society himself.
Despite calling himself an "ordinary" boy from Ilsan, Namjoon was not as ordinary as he claimed. His brainpower said otherwise.
Namjoon learned Korean and Japanese in school. He learned to speak English fluently by watching the popular American sitcom "Friends" — first by watching the scenes with Korean subtitles, then with English subtitles and eventually without any subtitles. During his time as a student in New Zealand, Namjoon continued honing his English skills, believing it would be essential to his academic run.
"What is Namjoon's IQ?" you ask. Namjoon's IQ score is 148, making him a genius, as well as a part of the top 0.1 percent of the world's smartest population. If that's not enough, Namjoon is also among the top rankers in South Korea's national school exam and scored a TOEIC score of over 900.
Considering his academic performance, his parents expected him to graduate and work a regular day job. But Namjoon's passion for music persisted, paving the way for him to become RM of BTS.
Your Passion Can Shape Your Future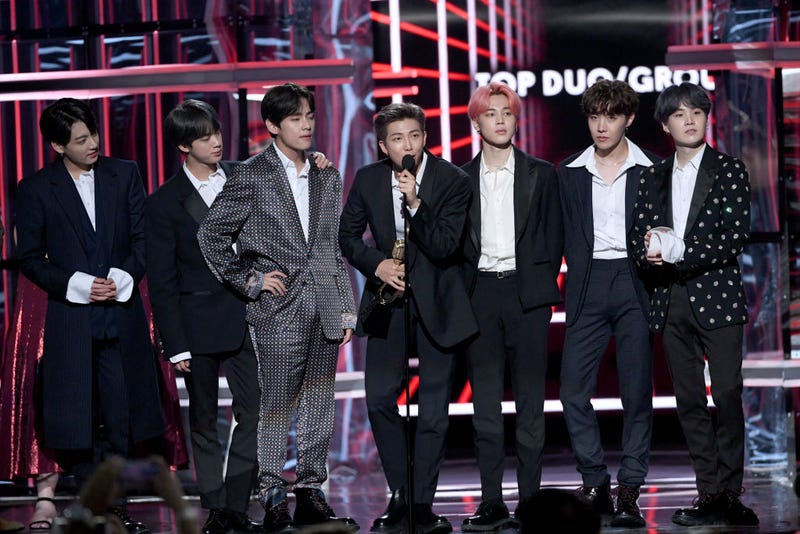 Namjoon is known for his insane rapping skills and beautiful songwriting. The latter was a skill developed from his literary writing days as a primary school student. When he was 11 years old, he transitioned from literary writing to songwriting once he gained interest in hip-hop music after hearing "Fly" by Epik High. This song did two things for Namjoon: provide him comfort and encourage him to look further into the genre.
His introduction to Eminem cultivated his interest in lyricism. By this time, Namjoon transitioned fully into lyric writing. In 2007, he started rapping in local hip-hop circles. He recorded his first self-composed song during his middle school years. The following year, Namjoon thrived in the underground Korean hip-hop scene. Going by the stage name "Runch Randa," Namjoon released many tracks and started collaborating with other rappers — the most famous one being Zico.
Namjoon, realizing that his passion for music is bigger than life, started auditioning for entertainment agencies. At one audition, he met Untouchable's Sleepy, who was also a judge. Sleepy, impressed by Namjoon's rapping skills, saved his phone number and gave it to producer Bang Shi Hyuk — the CEO of Big Hit Entertainment.
The introduction paved the way for Namjoon's audition for Big Hit Entertainment, which made him the first BTS member to join in 2010. After his audition, CEO Bang and producer Pdogg decided to start a hip-hop group, which marked the band's humble beginnings.
Who is the Leader of BTS? Kim Namjoon, Of Course
There are many stories concerning how Namjoon became the leader of BTS. Some stories say that Namjoon was appointed the leader simply because he was the first official member who joined (Min Yoongi, aka SUGA, who is older than him joined a few months later).
Others believe that Big Hit decided against making the oldest members the leader to prevent the younger ones from experiencing a "concentration of power." So, being the middle member, Namjoon was appointed as the leader.
But during his appearance at the TV show "Problematic Man," Namjoon said that he was chosen as the leader because he was the first member to join, the "cornerstone of the group." He added that he was also the one who came up with ideas for their songs, cementing his leadership status.
No matter what the story is, one thing is for sure: Namjoon is the perfect leader for BTS.
First, RM serves as the spokesperson of BTS. Namjoon ensures his members stick to their schedules and tasks. When they are feeling overworked or burnt out, he speaks out on behalf of his members so they can take longer rests like their extended break in 2019.
In the same interview with The Problematic Men, Namjoon shared one of his biggest struggles as a leader: representing both the company and the band. As the BTS leader, Namjoon represents the concerns of the band to Big Hit. On the other hand, he is also responsible for making the band understand the side of the company, which can cause conflicts. Despite these concerns, Namjoon manages to build a bridge between the company and BTS, seeing that their band is still with Big Hit Entertainment.
Namjoon is also fiercely loyal to BTS. He defended the band against haters and accusers. Despite struggling with making it big in the industry after their debut, Namjoon kept his band together during the darkest days of BTS. Even when BTS' net worth soared to greater heights, Namjoon still kept the band together.
Second, Namjoon does more than rap for BTS; he writes and produces their songs, too. The majority of their discography has his name on it. If you listen closely, you can hear his signature style in BTS' music. Together with fellow members SUGA and J-Hope, he creates songs that aren't just catchy; these songs must have a significant meaning that connects them with their fans. The lyrics of their song Spring Day (which he penned with SUGA) continue to touch the hearts of both fans and new fans, which is why the song never left Melon's top 100 charts.
Third, Namjoon promotes collaboration with other artists. He was the first BTS member to collaborate with another artist. Namjoon delved into political issues by collaborating with Wale for the song "Change." Since then, he has connected with artists like Primary, MFBTY, Gaeko, HONNE, NELL and more. BTS has also started connecting with other artists and eventually featured major collaborations with Steve Aoki, Halsey and Nicki Minaj.
Fourth, he represents the band perfectly when it comes to the international stage. His extensive knowledge and fluency in the English language make him the perfect global representative of the band. He can perfectly express his band mate's thoughts during interviews (despite sometimes doing the translations grudgingly).
Finally, Namjoon is very open about social issues that affect society. Apart from expressing his thoughts in songs, he partners with organizations that strive to make the world a better place. At the UN General Assembly meeting, he helped launched an initiative called Generation Unlimited with UNICEF. His UN speech addressed the youth, urging them to stand up and speak out.
At the same time, he encourages their fans to follow the band's motto "Love yourself." He does this by going live on VLIVE, reading comments, encouraging fans to go about their hobbies, discover themselves and ultimately, love themselves.
In many interviews and shows, BTS has jokingly or seriously said that BTS would not exist without Kim Namjoon. The BTS leader may have shrugged or chuckled at the joke but there's no denying that Namjoon is crucial to BTS' past, present and future.
So when you hear the names Runch Randa, Rap Monster, Rap Mon, RM of BTS, Joon — think of Kim Namjoon, the ordinary boy from Ilsan who made something extraordinary out of his life.