YouTube used to be a haven where people posted their videos — no matter how random they were. The earlier days of the social media platform saw the rise of "Charlie bit my finger," Barbie transformations by Michelle Phan, wedding entrances to Chris Brown's "Forever" and the unforgettable duo of KevJumba and Nigahiga.
Fast forward to now, YouTube is a circus of "spilling the tea." You know what we're talking about: James Charles and the grooming accusations, cry-bully Gabbie Hanna, Jake Paul and Tana Mongeau being so chaotic, David Dobrik, the cancellation of Shane Dawson and all the Twitter dramas.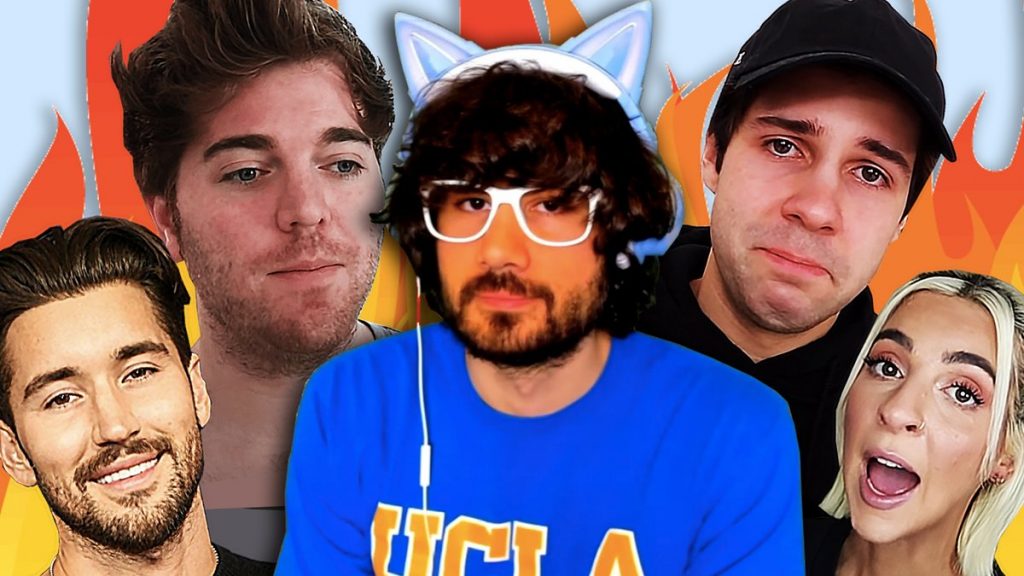 Before all the drama, YouTube featured wholesome videos that were fun, relevant and stress-free. Now, it seems that the video-sharing platform is profiting from "YouTube stars" with questionable attitudes. It makes one wonder: should YouTube be more selective with the YouTubers they trend? And when will all the pathetic YouTube apologies end?
Spilling the Tea: Discussing All The YouTube Drama
YouTube content creators are the face of YouTube, whether they/we like it or not. These people represent the brand by releasing vlogs that entertain, educate and inspire viewers — with most of their viewers being children, teens and young adults. Consider the statistics: 77 percent of 15 to 35-year olds use YouTube while 80 percent of parents allow kids aged 11 years old and below to watch videos on the same platform.
With such a young demographic, it's natural for YouTube to be mindful of its creators. YouTube creators are role models of their viewers. While they're not perfect, they should at least set an example of good living, right?
With all the drama? Maybe not.
Shane Dawson
Consider the first example: Shane Dawson. People love his humor on YoutTube and Twitter. He is also known for being one of the oldest creators on the platform. In 2008, he started his YouTube career with ShaneDawsonTV. His earlier videos had questionable content. He used to perform many skits that featured offensive stereotypes, such as "ghetto girl" Shanaynay, Guadalupe/Fruit Lupe (a Mexican with a Chola accent) and Barb the Lesbian.
As Shane Dawson rose to fame, so did his Twitter and YouTube accounts. More people started following him and subscribing to his channel, which led to more opportunities outside of YouTube. Despite being able to write his memoirs, create songs and release his own Shane Dawson merch, Dawson would always return to his YouTube channel with the promise of releasing better content.
By 2017, Dawson cemented his credibility as a YouTube star when his channel included a variety of video genres such as conspiracy theory videos, extended vlogs and collaborations with other YouTubers like Ryland Adams (who is Shane's current fiancée), Morgan Adams, Garrett Watts, James Charles, Trisha Paytas and Bunny Meyer. He gained more popularity once he started his documentary-style series, which focused on the lives of "problematic" YouTubers like Jake Paul, Tana Mongeau and Jeffree Star.
His most popular docu-series was his five-part series "The Secret World of Jeffree Star," which featured the ins and outs of the beauty guru industry from the perspective of beauty guru Jeffree Star. This series was followed in 2019 by "The Beautiful World of Jeffree Star," which followed Dawson and Star as they planned and designed a new makeup and merchandise selection called The Conspiracy Collection.
By this time, he was on top of his game. Shane Dawson and Ryland Adams recently got engaged, he released a makeup collab with Jeffree Star and the Shane Dawson merch line. Did we mention that Shane Dawson's net worth stands at $12 million?
But alas, his past caught up to him. Even before the release of "The Beautiful World of Jeffree Star," he was already subject to controversy due to his comments on pedophilia in a 2013 episode of "Shane and Friends." The same comments were also the subject of his 2019 controversy, in addition to his comments about engaging in sexual activity with his cat. Shane Dawson sexualizing Willow Smith also spread on Twitter like wildfire. He was also accused by beauty guru Tati Westbrook of "brainwashing" her into releasing the infamous "Bye Sister" video, which exposed James Charles as a predator (something we'll discuss later).
In June 2020, Dawson posted a video titled "Taking Accountability," where he addressed the renewed criticism for his use of the n-word, blackface and other offensive comments. He claimed that his inappropriate jokes were a form of coping mechanism for his troubled childhood, which the internet did not tolerate. After the release of "Taking Accountability," Dawson's popularity spiraled down as people called him out for his behavior, his biased take on his documentaries and other issues.
In the same year, Target removed his books from his shelves and YouTube indefinitely suspended the monetization of his channels.
James Charles
James Charles was the face of the younger generation of beauty gurus, inspiring others to love themselves through makeup and his authentic fashion style.
In her video "Bye Sister," Tati Westbrook exposed young beauty guru James Charles, accusing him of stealing her ideas and betraying her by "advertising" Sugar Bear Hair over her Halo Cosmetics. Apart from this, she called out Charles for his alleged history of sexually manipulating straight men and "ruining" them if they exposed him. Jeffree Star seconded her claims, tweeting that he had "receipts" of Charles' predatory behavior. This was the start of Dramageddon, aka the public feud between Westbrook, Charles and other makeup gurus like Laura Lee, Gabriel Zamora, Jeffree Star and Manny MUA.
Subsequently, Charles posted an apology video. But he had already lost three million subscribers. He followed the unedited apology video with "No More Lies," which was a reaction video to Star and Westbrook's accusations. He apologized for hurting Westbrook but offered "receipts" to prove his innocence.
The noise surrounding the allegations against him went down, but Charles continued to face backlash, especially when Instagram model Gage Gomez claimed that the influencer pressured him into sexual situations, despite telling James he wasn't interested in men. Despite these allegations, Charles continued to thrive on YouTube, eventually regaining the trust of the public when Westbrook uploaded the video "BREAKING MY SILENCE," in which she publicly apologized to Charles and claimed Star and Dawson manipulated her into releasing the video.
But 2021 marked the return of Charles and his "habit" of sexualizing straight men, as well as "grooming" underage boys. A string of fanboys between the ages of 15 to 17 accused the beauty guru of pressuring them into exchanging sexual photos with him via Snapchat despite knowing they were underage. Following the original claims, many more came out with their stories, which were all the same: he meets them on Instagram, flirts with them on Snapchat and either pressures them for photos or makes them question their sexuality. Take note: these are underaged fans.
In his recent video called "Holding myself accountable," he apologized to the people who came forward with their interactions with him. He also defended himself, saying that he was so "desperate" for love that he didn't understand power dynamics, aka his influence over fans. After the video, Charles said he would go on a hiatus and he did.
Unlike Dawson, brands did not immediately drop Charles after the video, standing by his side despite the backlash. Morphe, the company behind Charles' eye shadow palette, took weeks before they officially took down Charles' products.
David Dobrik
Since joining YouTube in 2015, David Dobrik has been dubbed as the "boy next door" of YouTube. Charming and cheeky, he shot to YouTube superstardom when he released weekly vlogs, showcasing him and his friends (known as the Vlog Squad) pulling pranks and causing havoc (the "fun" way). The Vlog Squad's cast has been rotating since its creation but some of the current members include Dobrik, Jason Nash, Scotty Sire and Matt King.
Dobrik has also previously worked with other YouTube celebrities, like Trisha Paytas and Gabbie Hanna. Recently, he received a Kids Choice Awards and made Tiktoks with Tiktok star Charli D'Amelio.
Dobrik was geared to reach another pique in his career when he was accused of being racist, a bully to former Vlog Squad members and sexist, as well as for allowing his friends to sexually assault women (and sometimes take videos of it).
Like Charles and Dawson, Dobrik posted his version of an apology video on his podcast channel. In "Let's Talk," Dobrik apologized for the bad behavior of his friends and sought the forgiveness of former Vlog Squad members he has traumatized or hurt (notably Seth Francios). Social media users quickly called out Dobrik for posting the apology video on his podcast channel instead of his main channel, which had a higher subscriber count. He uploaded a second apology video to his main channel, which directly addressed the sexual assault allegations and announced his break from social media.
Despite Dobrik's attempts to save his channel, he lost 66 million views in one day. He was also dropped by partners and sponsors like the Angel City Football Club, Spark Capital, DoorDash, Chipotle and more. YouTube eventually demonetized his three channels.
Other Problematic YouTubers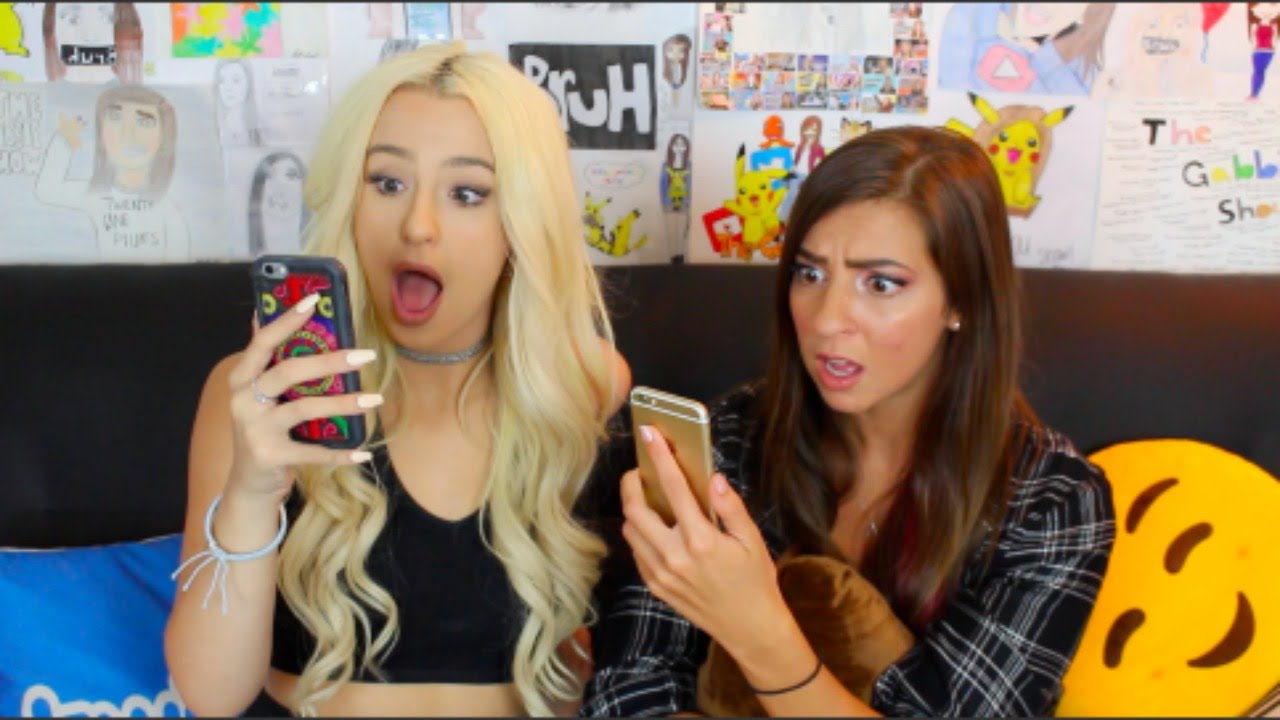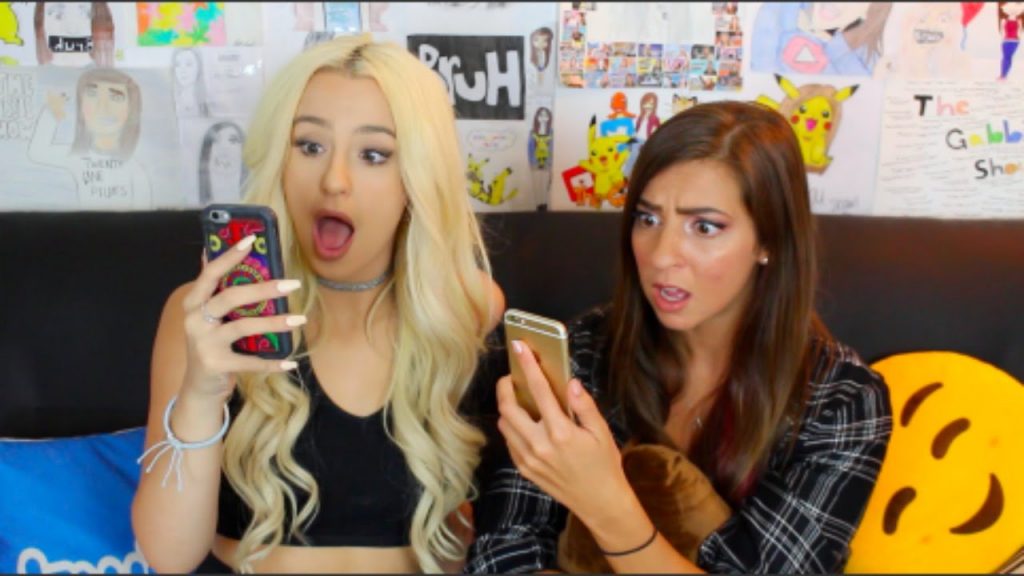 Logan Paul rocked the YouTube space when he posted a video with a dead body of a suicide victim in Japan. Since then, the older Paul brother has been trying to "do some good" by changing his ways and focusing all of his energies on his podcast.
The same cannot be said for his chaotic younger brother, Jake Paul. Apart from posting chaotic and non-family-friendly videos on YouTube, the younger Paul is also infamous for shooting a music video that involved a crowd of a hundred people during the COVID-19 pandemic. Linked to him is Tana Mongeau, the unapologetic YouTuber, that posts nearly adult content on YouTube (despite her having children and teens as followers). He and Mongeau faked their wedding and scammed fans by having them watch their wedding for $50. She also partied during the pandemic, insisting that she was living in the moment.
Then there's Gabbie Hana, the cry bully of YouTube. She's the epitome of chaos: always calling out people who criticize her "poetry" and "songs." Whenever someone says something about her, Hana is one step ahead, already posting a retaliation video or a stream of angry tweets.
Should YouTube Be More Selective of their Creators?
As mentioned, YouTube's population is primarily composed of children, teenagers and young adults. These YouTube celebrities are the people they see almost every day, especially since they're staying at home to work or study. While most YouTube viewers, especially those of age, can be more consciously selective with the people they follow, the same cannot be said for the children.
Granted, YouTube has been proactive in policing some problematic YouTubers. It has also enforced stricter guidelines with content, resulting in content creators bleeping out words that deal with sexual abuse, mental health disorders and suicide. And as mentioned above, they have demonetized problematic YouTubers.
But there is still room for improvement.
For instance, why are Jake Paul, Gabbie Hanna and Tana Mongeau still gaining fame and popularity on the website? Is YouTube always waiting for a celebrity to have a serious scandal first before they demonetize a YouTuber?
YouTube must always be mindful of the people they trend on their platform. Although we, the audience, are unaware of what goes on with the algorithm, it's no secret that YouTube also has a hand in who trends and who doesn't. Fortunately, the video-sharing platform has been featuring more commendable YouTubers that focus on sensible commentaries and wholesome content.
Also, not everyone in the beauty community or the entire YouTube space is problematic. In the world of beauty gurus, Bretman Rock, Safiya Nygaard and NikkieTutorials glam up the industry. There's also Simplynailogical, Binging with Babish, D'Angelo Wallace, The Try Guys and more. Also, the music and TV industry saves the day. Children are better off gushing about Kim Taehyung of BTS or Harry Styles than learning about James Charles being a groomer.
Drama can keep YouTube alive, but if we are to inspire a generation of better people, the problematic YouTubers have got to go. YouTube needs to be a haven where viewers will be inspired to be better and not worry about their faves turning into predators or problematic individuals.