During the late 1990s and 2000s, she was the darling of children's shows — a beautiful green-eyed brunette with spunk, wit and plenty of humor. Everyone loved her, Amanda Bynes.
Since her debut in "All That," Bynes cemented her status as an It Girls of the Teen Girl generation during her time. Almost every girl wanted to be an Amanda Bynes smooching with Channing Tatum, flaunting her toned mid-riff and starring in successful teen movies.
Then the 2010s hit, and everything changed.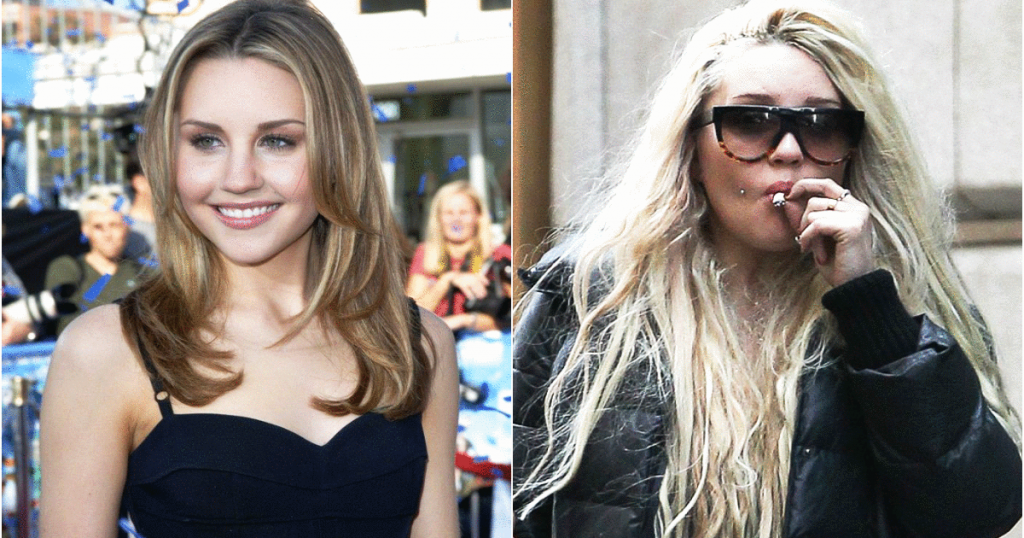 The Amanda Bynes of the 2000s is drastically different from the Amanda Bynes of 2020. Since the 2010s, her stories are of DUIs, rehabs, face tattoos and conservatorships. The girl whose face used to gloss magazines, like SEVENTEEN and Cosmopolitan, is now the poster child of celebrity mug shots.
What happened to Amanda Bynes? How is the Nickelodeon star faring these days? Did Amanda Bynes do well in 2020? Is there hope for her return in the future?
Life Before the Worries: Amanda's Early Rise to Fame
Recently, fans of Amanda Bynes worried about her again. After reports that the troubled actress was finally thriving and healthy, she posted a photo of herself sporting a heart tattoo in the middle of her face. Though fans were unsure if the tattoo was real, it made people wonder again if Bynes was doing well.
Their concern for her was valid. Over the years, Bynes has faced mental health problems and legal troubles. She has been drastically different from the young Amanda people fell in love with.
Before she was known for her breakdowns, Bynes was an onscreen darling. Born in April 1986, she showed an aptitude for comedic timing at an early age. She skyrocketed to fame from a young age due to her time as a cast member at Nickelodeon's "All That." Who could forget her "Dear Ashley" segment? Eventually, she became a series regular on the show "Figure It Out" before she starred in her own sketch comedy series "The Amanda Show."
When the series wrapped up in 2002, Amanda Bynes ventured into the world of movies with great success. Her first successful movie was the 2002 comedy "Big Fat Liar" with Frankie Muniz and Paul Giamatti. Due to her charm, wit and humor, she kept receiving lead roles in movies that eventually became cult classics. People know her as Daphne Reynolds from 2003's "What a Girl Wants" and as soccer superstar Viola Davis from 2006's "She's the Man." After starring as Holly Taylor in the sitcom "What I Like About You," Bynes starred in two more films, "Sydney White" and "Hairspray." Her career seemed to be invincible as she bagged a role in "Easy A," but before the release of the movie, Bynes shocked her fans by announcing her "early retirement" from acting.
As someone who had been in the film industry since childhood, it was valid of Bynes to step away from the limelight. She admitted to no longer love acting. Although 24 was a young age to retire from her industry, Bynes had spent the majority of her childhood acting in front of a crowd and trying to please people, which could be exhausting. She had every right to a quiet life away from the spotlight. Plus, Amanda Bynes had a net worth of $3 million, so she could exit the limelight and still enjoy a quiet life.
Sadly, Bynes' stepping away from the spotlight shed more light on her as the realities of her private life became more public.
Amanda Bynes and the Fight for Legal Rights and Sanity
In 2012, Bynes made headlines with a DUI charge. Later, she was caught driving without a license on multiple occasions and was involved in two hit-and-run accidents. In May 2013, Bynes was apprehended for smoking marijuana in her apartment building's lobby. She allegedly dropped a bong out of her window, too. After setting a fire in a residential driveway, Bynes entered a psychiatric facility for an evaluation on her mental health while her parents were granted temporary guardianship.
In 2014, she announced that she was diagnosed with bipolar disorder. During this time (and the years before), Bynes was infamous for her erratic Twitter behavior, which involved inappropriate tweets that asked rapper Drake to "murder" her genitals or accusations of her father sexually abusing her (which she claimed is the cause behind her deteriorating mental health).
Since then, Bynes was no longer known for her sweetheart image in films and TV shows. She became the face of a "disgraced child star" like her fellow actress Lindsay Lohan. Celebrity tabloids are rarely without a story of Amanda Bynes spotted wearing odd wigs outside, donning weird yet authentic clothes, getting arrested or spending more time in rehab. She was a "hot mess," accusing tabloids like In Touch of releasing fake stories about her.
As she ventured down her downward spiral, there seemed to be no returning for Amanda Bynes. No one could even fully understand what caused her "breakdown." Most people speculate that the pressures of the industry, which she carried at such an early age, may have impacted her mental state. Others believe that her family contributed to her troubles.
Amanda Bynes and Her Conservatorship
At the peak of her career, Amanda Bynes earned between $2 and $3 million annually. However, the figures diminished significantly following her retirement from Hollywood. Currently, Amanda Bynes has a net worth of $3 million.
Due to the actress's earnings and her string of substance abuse and mental health issues, there was a discussion of whether Bynes could be responsible for her money. As a result, the actress was placed under a temporary conservatorship in August 2013. Her mother, Lynn Bynes, again received conservatorship over the actress's "person" — referring to Bynes's personal matters and health — in 2014.
Since then, Amanda Bynes' conservatorship has been annually extended. The actress temporarily regained control of her finances, but Lynn Bynes continues to act as the conservator, which means she has the final say in the actress's living and medical arrangements. In 2020, she maintained conservatorship over Amanda's estate, but Bynes continued to challenge the arrangement.
In 2021, talks about Amanda Bynes' conservatorship continued in light of singer Britney Spears' fight against her conservatorship via the #FreeBritney movement. Spears, who was put under a conservatorship in 2008, earned her financial freedom on November 12, 2021. Her freedom ignited talks about freeing Bynes from her financial conservatorship.
However, it was reported that the actress is set to remain under her conservatorship until 2023. But her lawyer David Esquibias later said that claims over her conservatorship's extension aren't accurate. Instead of an extension, the court is planning a status report instead. According to Esquibias, the conservatorship could end at any time (as long as it is approved by the court). But should her conservatorship continue, her mother must file another status report by January 25,2023.
Amanda Bynes Explains ALL That
In 2018, Bynes's interview with PAPER magazine shed light on the reasons behind her trouble. The interview, titled "Break the Internet: Amanda, Please," shows Bynes in a drastically different light. Held at the Fashion Institute of Design and Merchandising (FIDM), which is the school Bynes was currently enrolled in, the conversation between PAPER and Bynes discussed how the former actress has been taking classes to fulfill her dreams of becoming a designer.
She also added her interest in returning to her acting career. But she admitted that her years of struggling with substance abuse and mental health may have set her acting dreams back for a while.
Bynes explained that she was never a fan of going out or drinking or going out, saying that she only started partying when she was 25. But as for her drug use, she started smoking marijuana when she was 16 years old. Despite being perceived as the "good girl," she defied the stereotype by smoking marijuana from then on. As the years went on, her experimentation with drugs evolved from marijuana into other harder recreational drugs. She considered her drug abuse as a form of self-care.
During her time at "Hairspray," Bynes read in a magazine that the drug Adderall is the "new skinny pill." To maintain her slim figure, Bynes faked the symptoms of ADD to get a prescription from her psychiatrist. Looking back, she believes Adderall negatively impacted her behavior on the set of "Hall Pass," which was why the role was recast.
Bynes also shared that she rarely liked her appearances in movies, except for "Hairspray." Whenever she saw herself on the silver screen, she would think that she looked bad. She went into strict diets to at least be thin. After seeing herself dressed as a boy in "She's The Man," she went into a deep depression for four to six months. She didn't like the way she looked as a boy.
Her aversion to her appearance drove her to announce her early retirement via Twitter. Bynes knew she should have announced her retirement via a press statement. Due to her drug use and mix of emotions, however, she was unable to hold it in and announced the end of her career via Twitter.
After retiring from acting, the former child actress found herself lost since she quit a lifelong pursuit. Since she had nothing to do, Bynes felt she had no purpose in life. She had more time in her hands so she spent it by hanging out with "a seedier crowd" and becoming more isolated from the world. She filled the gap by tweeting, watching TV and indulging in marijuana.
By 2018, however, Bynes seemed to have been turning her life around by enrolling in FIDM. Instructors loved her and she made some close friends at school. After years of being bombarded with news on her, Bynes became more guarded.
Amanda Bynes in 2020 and Beyond
Since her interview with PAPER magazine, Amanda Bynes's life has still been a roller coaster of ups and downs.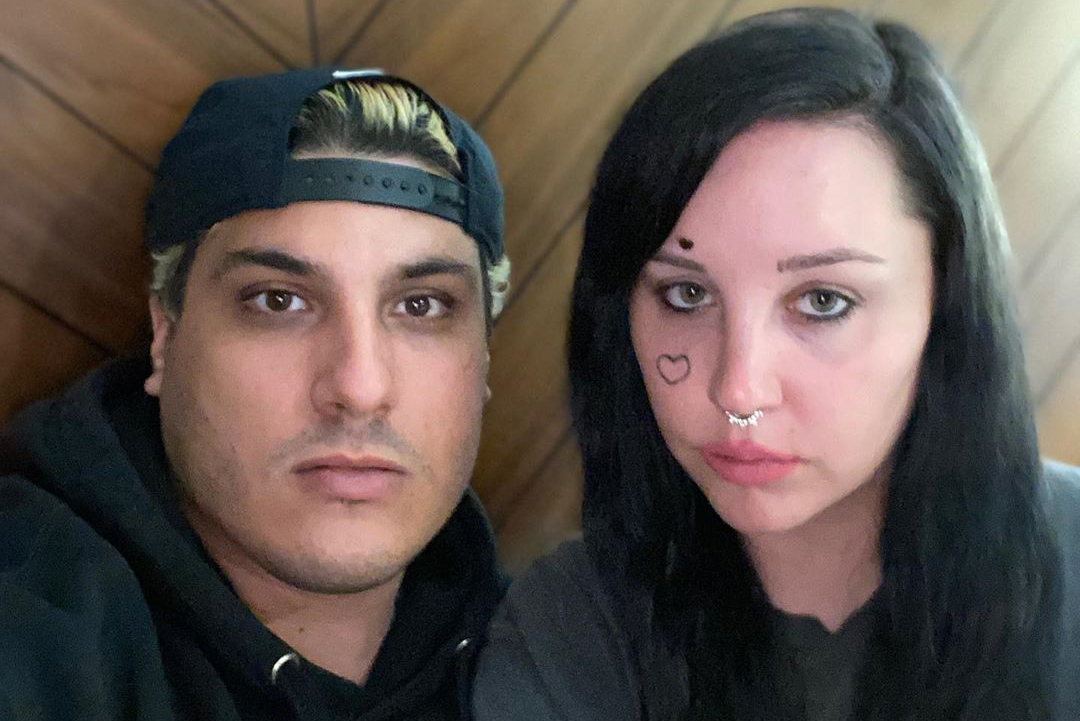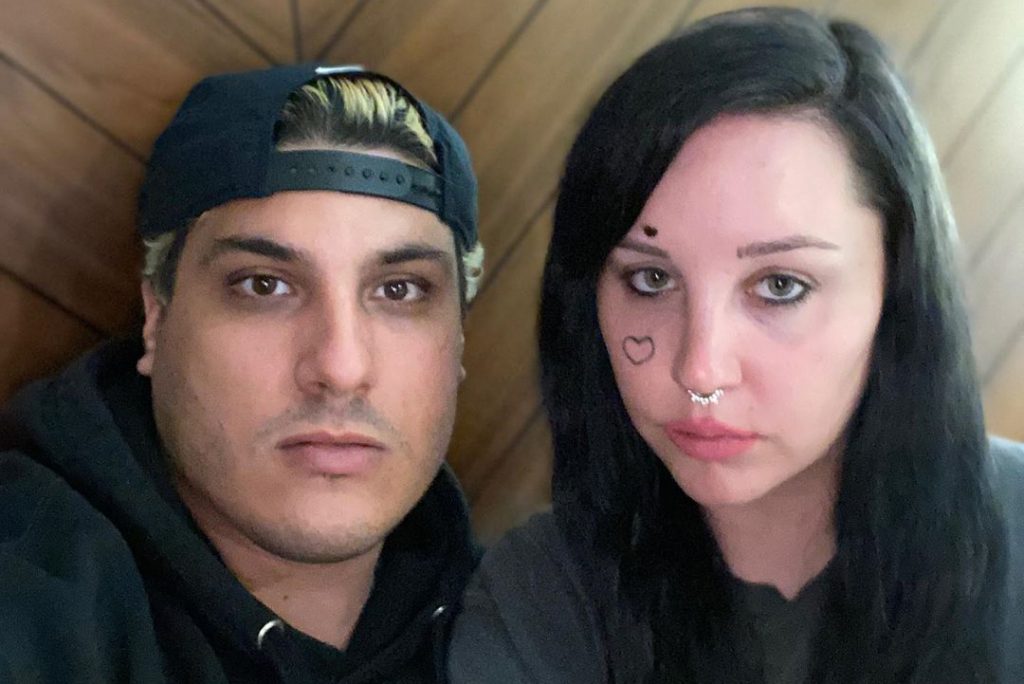 After months of not using her social media accounts, Bynes returned to her platform to give updates about her life. Before she deleted her Instagram, Bynes revealed that she had been receiving treatment for her social anxiety. She also shared how she was getting her bachelor's degree from FIDM by taking online classes.
Currently, she is living in the moment — in a healthier way.  She is engaged to her on-and-off-again partner Paul Michael. In February 2020, she and Paul got engaged. They split after the engagement and got together again. In an interview with E! News, Bynes revealed that although she and Michael don't live together during the pandemic, their relationship was still strong.
Beyond her private life, Bynes collaborated with rapper Precise released a song called "Diamonds" in January 2021.
Amanda Bynes has come a long way from being the darling of Nickelodeon and It Girl teen actress to the poster child of partying and drugs. Now, she seems to be living a quiet life away from the spotlight. Should she wish to return to acting, pursue a career in fashion or live a life away from the cameras, the world wishes her nothing but the best and hope that she finally stays on the right path.