Most KPop stars are infamous for their pristine and "manufactured" images. Unlike Western celebrities, South Korean music artists are known for "walking a straight line" — aka no out-of-order loud music, references to overtly liberal themes or seductive clothing allowed.
But some rare KPop gems that choose to break the norm for the sake of creativity, art and awareness.
From BTS and Holland, Jessi and Hwasa, a handful of KPop stars are starting to break away from their prim-and-proper tradition by embracing their real art. Their musical liberties may not be accepted by the general public but these artists do not give a damn (you should hear Jessi swear energetically in her KPop songs, see Kim Namjoon (RM) rap about change or watch Hwasa of Mamamoo shake her booty during Maria).
If you're a big fan of rebels, you should stan these KPop idols.
Hwasa
She started out as the sexy one in Mamamoo but Hwasa has bloomed into today's symbol of fierceness and body positivity. The Maria singer is currently one of the most talked-about KPop idols in the scene. But it's not just her adoring fans that make her the subject of their chats; many people who dislike her style are busy trying to spread a hate campaign against Hwasa.
The youngest member of Mamamoo is no stranger to controversy. Hwasa has been caught up in many issues concerning the attire she wore during award shows. Some netizens publicly expressed their discomfort with her revealing attire.
Others target Hwasa for her body physique and weight. She is known for being curvy, which is uncommon in a scene where idols should be petite and thin. As a result, netizens openly shame her for her body. Body shaming is a serious issue faced by most KPop celebrities, causing a majority of them to undergo unhealthy diets and grueling workouts.
Hwasa is no stranger to this discrimination. During a fan meet, she told her fans the story of an instructor who told her that she was talented but was "fat and not pretty." After the incident, Hwasa of Mamamoo promised herself that if she didn't fit this generation's standard of beauty, she will become a different standard.
Today, Hwasa fulfilled her promise by shaking up South Korea's beauty standards. She defies the norm by wearing no make-ups, eating more than the set amount of calories and flashing her curves. If you're wondering what Hwasa's "Maria" was about, it's her battle cry, which instructed her to not bow to public criticism but to embrace who she really is as an artist and as a person.
Now, Hwasa is a style icon to those who want to embrace their true beauty — curvy, petite or in-between.
Jessi
Another woman shaking up South Korea's narrow beauty standards, as well as their music scene, is Jessi. The KPop star is one of the biggest names in Korean hip hop but her journey was not an easy one. Moving to South Korea from New Jersey at the age of 15, Jessi had to deal with learning a new culture and language while achieving her music dreams. At the same time, she had to face the discrimination that came with her appearance.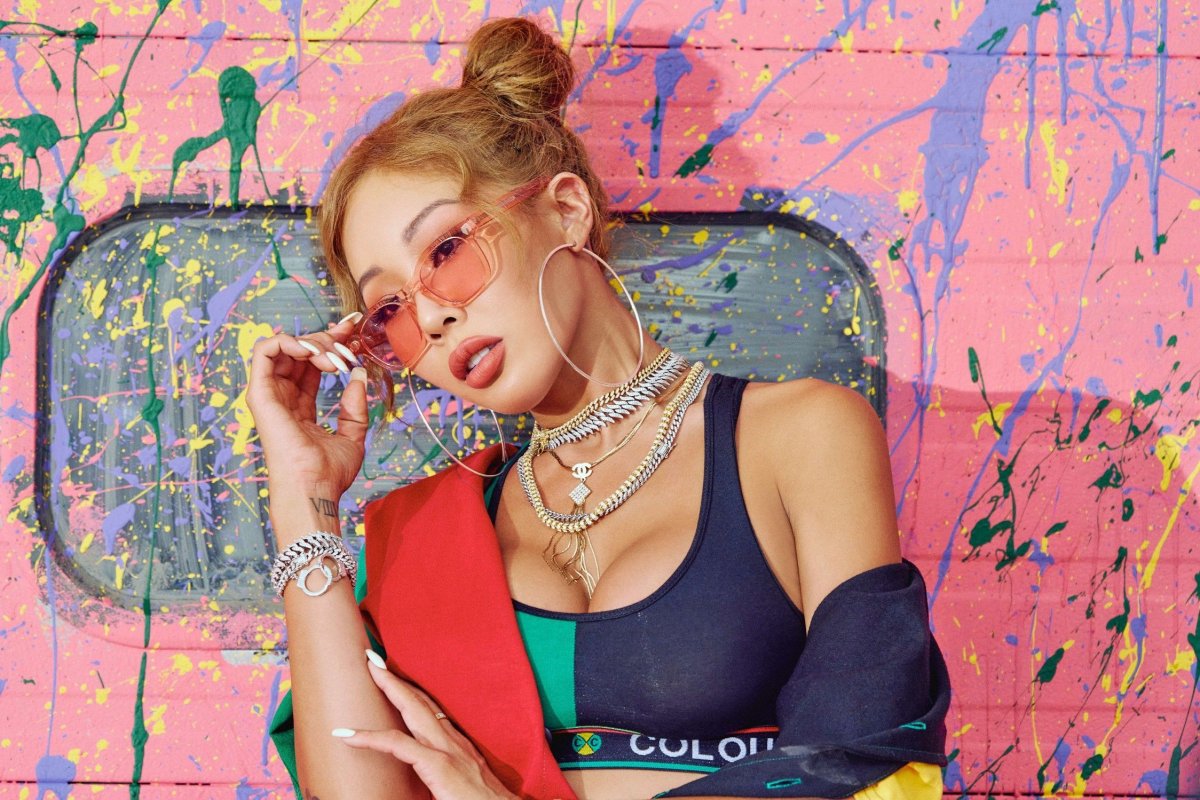 Formerly a member of the band Lucky J, it took Jessi 10 years of debuts, agency changes and appearances on "Unpretty Rapstar" before she finally had her big break. With hits like "Down," "Gucci," "NUNU NANA" and "What Type of X," Jessi cemented her fame in the world of unconventional KPop Stars.
Apart from her talent, one of Jessi's greatest contributions to KPop is her personality. She doesn't just rap about being real; she does it. Jessi is known for being an unapologetic KPop star. In a world of scripted idols, Jessi chooses to voice out her opinions. She is also very open about her cosmetic surgeries. On the show "Happy Together," Jessi honestly talked about her surgeries, saying that she paid for them so she should be proud of her authentic self.
BTS
Despite being global superstars now, BTS was not always accepted by their local music scene. Debuting with "No More Dream," BTS' first concepts were seen as "too out there" or "too rough." Indeed, the darker tones of their first albums were a sharp contrast to the light and fun standard set by their KPop predecessors.
Although they still made songs about love, romance and partying, BTS also wrote songs that tackled sensitive topics such as mental health, politics and the likes. SUGA, in particular, created a mixtape called AGUST D, which detailed his struggles with depression and social anxiety.
BTS is also unafraid of integrating social commentaries with their banging bops. Give "Silver Spoon" a listen and you'll hear the band ranting about the hypocrisy of privilege. Their song "Am I Wrong" calls out the social and political elite on all of their issues and wrongdoings. Who would have thought a song about the socioeconomic stratification between the rich and poor would be such a bop?
Their authenticity paid off. The band boasts of multiple international and national awards, millions of followers and have we talked about BTS' net worth? It's staggering.
HyunA and E'Dawn
Dating is considered taboo in the world of KPop idols. Any news of idols dating is considered a scandal already. But HyunA and E'Dawn proved that falling in love should not ruin their careers.
Anyone in the KPop scene knows the story of HyunA and E'Dawn: during 2017 and 2018, the pair formed a co-ed unit group named Triple H with Hui, another member of Pentagon. HyunA and E'Dawn made headlines when they decided to publicize their four-year relationship. Due to South Korea's conservative nature with dating idols, there was plenty of back and forths between the couple and their entertainment agency.
Instead of choosing to release a public statement denying their relationship, the couple admitted that they're together. This may have resulted in a backlash from the public, as well as E'Dawn leaving Pentagon. But the couple persevered. They signed under Psy's P Nation and now openly share their love on social media.
Holland
Gender and sexuality are not often talked about in the South Korean music scene. There have been rumors of certain idols and their sexualities but coming out of the closet is rare with idols, especially since the topic is considered taboo.
Enter Holland, the KPop idol who chose to be open about his sexuality from the start. His 2018 debut video "Neverland" featured a same-sex kiss. According to Holland, he was aware of the risks he took. But his determination to raise the LGBTQ+ flag was admirable. Even his stage name, Holland, told much about the KPop idol's stand in sexuality (Holland was the first country to legalize same-sex marriage).
Since he's the only openly LGBTQ+ KPop idol, Holland's debut flew under the radar of the South Korean media, but KPop fans went crazy. In just 24 hours, "Neverland" gained 1.6 million views. Since then, Holland has been producing songs that expressed his sexuality, hoping to reach those who are just like him.
These KPop rebels are iconic for breaking the norms of their industry. Their contributions may have been frowned upon before but thanks to them, fans enjoy a more realistic and open industry that actually connects with them.
Who's your favorite KPop rebel?