2020 was not a good year for weddings. In case you have been living under a rock, well, there was a pandemic that postponed and canceled all events. Although the virus is still very much around, the arrival of vaccines is giving brides and grooms everywhere hope that, soon, they will finally be able to tie the knot.
What will weddings in 2021 look like? Here are the trends that are expected to dominate for the rest of the year:
From Aisle to the Dance Floor
Brides nowadays are not looking for multiple dresses that they will wear when they walk down the aisle and then change into for the reception. The current trend for wedding dresses favors pieces that transform and can be re-worn in different styles. You will see a lot of removable capes and overskirts, revealing mini-dresses and rompers that are more appropriate for parties.
If you are heading to a bridal shop, ask for a dress that can be re-worn in a variety of ways. You would not have trouble finding options because many popular designers are doing it, including Vivienne Westwood.
In addition, expect a lot of exaggerated features such as ruffles, bows, and sleeves. This is not the year for minimalism.
The English Garden
The cottage-core trend is still around and continues to be popular, even among couples. It has inspired brides and grooms to inject whimsy into the ceremony.
This year, you likely will see a lot of fresh flowers, more than what you are used to, as inspired by the humble English garden. It is a far cry from the more polished French gardens that have been on-trend for the past couple of years.
The flowers this time around will be taking center stage. There will be a lot of drama, with the arrangement getting a more natural look — like a garden that has been given the permission to bloom as much as it wants.
In terms of which flowers will be used, plants that are often found in English gardens are preferred such as rambling roses, geraniums, wisteria, peonies, cosmos, and foxglove. Couples, however, can choose flowers that are local to their region or flowers that have special meaning in their lives.
Strictly No Buffet
The reign of the buffet is over. Because of COVID-19, it is safer to let servers go to each table and hand each guest a plate of food. Buffets create a hazard because they create queues. People cannot help but congregate in one area to get their meals which means there would be no physical distancing.
Many couples will go for restaurant-style service at the reception to keep their guests as safe as possible.
A More Intimate Affair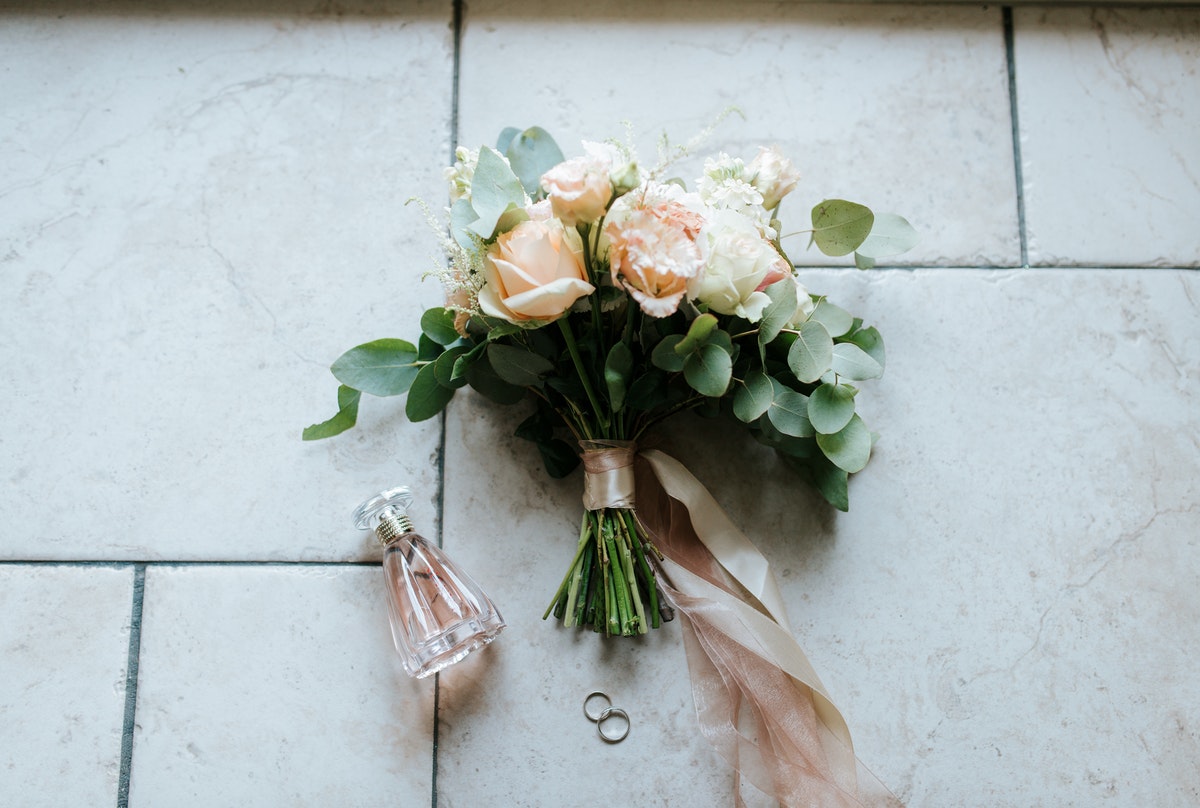 Many states are already allowing large gatherings in indoor settings, but it is still safer to keep the celebration as small as possible. Micro-weddings are popular in 2021. Couples are deciding to invite their immediate families and their closest friends to the event to minimize the possibility of virus transmission. Some people stream their wedding online via Facebook Live or Zoom as a way to share the ceremony with the other people in their lives who cannot be present at the venue.
But, because of the shorter guest list, couples are now able to spend more on other aspects of the wedding. Couples are paying more for professional photographers and videographers. Many brides and grooms are also booking unconventional and expensive venues for the event.
Bringing the Destination to You
Borders are still closed to American tourists, even to those who want to tie the knot. So, instead of flying to a foreign destination, couples are bringing the destination locally. You will likely find design elements inspired by Hawaii or Paris. The goal here is to make the couple and the guests feel that they are abroad, not back at home, for a special occasion.
Take Two
Despite lockdowns, couples got married last year. They had smaller ceremonies in outdoor settings. A number went ahead and tied the knot via Zoom.
And, a lot of these couples are planning to redo their wedding over again in 2021. The sequel wedding is going to be a lot larger and more grand compared to their ceremony last year. They will invite more guests and party with all their loved ones. Hopefully, by then, everyone has received the vaccine.
Weddings will continue to look a little different this year, but that is what makes things exciting. The pandemic is altering weddings, adding unique new factors that are very different from what people are used to.