Being invited to an event is always fun and exciting. Until you read the invitation and find there's a dress code. And guess what? It isn't casual. The first time you read it, you think you've got just the outfit. Then you read the dress code, again and again, the words spinning through your head. What does this dress code really mean?
The last thing anyone wants is to come to an event underdressed or overdressed. This is why we'll be explaining in detail exactly what every dress code means. After you read this, you'll never have to worry about being under or overdressed at an event ever again.
Casual
Casual! Everybody's favorite. You can wear almost anything you want. But remember to keep in mind the context of the event. For example, a casual event with family and close friends will be different from a casual event with your colleagues.
For Him: You can wear anything from jeans to shorts. A T-shirt, polo shirt, casual button-down, or a sweater would be fine. You could even wear a sleeveless shirt depending on the weather and the occasion. Loafers, sandals, or sneakers would do.
For Her: The same guidelines as for him. You can also wear skirts of any length or a sundress.
Dressy Casual or Smart Casual
Smart casual often gets confused for business casual. But that's because smart casual is only a bit more casual than business casual. It's comfortable but neat and dressy. You get to have a little more fun with your outfit as well when it comes to smart casual.
For Him: Slacks or denim pants (with no holes) together with a T-shirt and a sport coat or blazer. You can also opt for a button-down polo with an open collar. Vests or fun and colorful ties are optional. Any closed-toed shoes will do.
For Her: Slack or skirt with a dressy top or a plain shirt with a blazer and some nice jewelry. You can wear heels, flats, or sneakers. You can choose to wear a dress but don't go too over the top with it.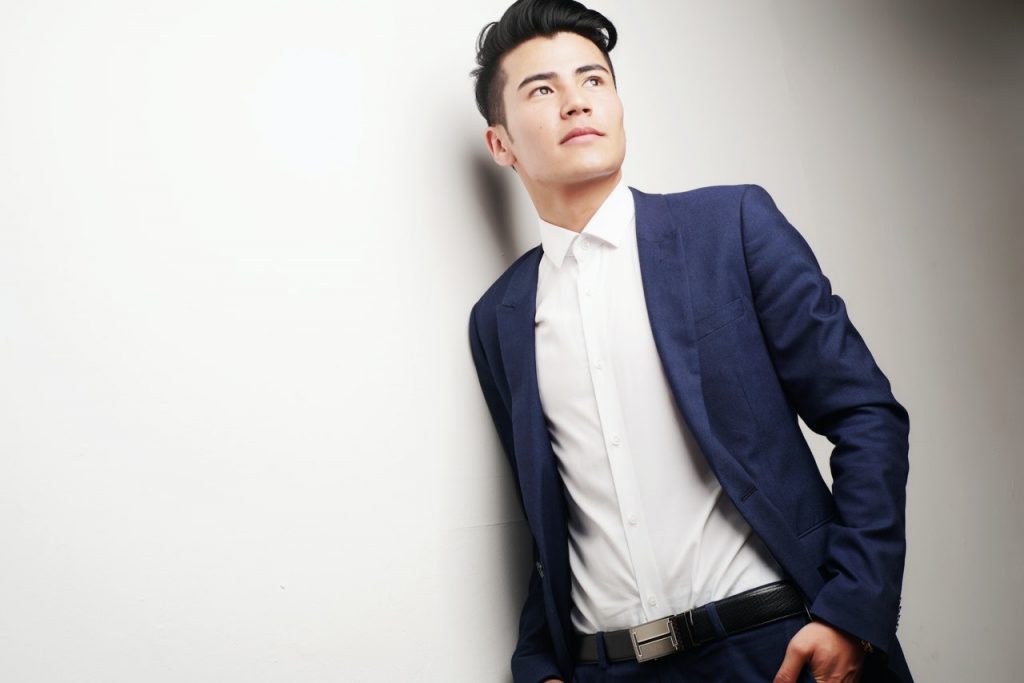 Business Casual
Business casual is what you'd normally see people wearing to work. It's cleaner, more professional, and sophisticated than smart casual. It's pretty much the same as smart casual, but you have to note three significant differences. You absolutely cannot wear denim. The same goes for T-shirts, sneakers, and open-toed shoes (for men, open-toed heels are acceptable for women) for business casual.
For Him: Slacks or khakis with a button-down shirt or polo, either long-sleeved or short-sleeved. Wear loafers with or without socks. Again, tie and vest are optional.
For Her: Slacks, khakis, or skirts with a blouse or a dress and a pair of high or low heels to match.
Business Formal
Business formal is easier to decipher compared to smart casual, business casual, and even semi-formal. It is definitely more sophisticated and basically screams power suits.
For Him: Business suit, optional vest, dress shirt, tie, and leather shoes.
For Her: Pantsuit or business suit with a skirt, blouse, optional vest and tie, stockings, and high or low heels. You can also wear a dress with a jacket.
Festive
Festive is exactly what you think it is. It's something you only wear during festivities (Christmas, New Years', or Thanksgiving). There is usually no strict attire for this as long as it reflects the festivity being celebrated. Say it's Christmas, you'd normally wear something red or green.
Just remember to take note of how casual or formal the party is. If it's a casual gathering, you could probably get away with a red skirt and a nice white sweater. If it's a bit more formal, you could wear a sequined dress that screams holiday spirit.
Semi-formal or Cocktail
Semi-formal is often tricky because it's difficult to gauge how formal semi-formal really is.
For Him: You can never go wrong with a suit and tie, optional vest, and leather shoes.
For Her: A dress that is either below the knee or above the knee, not floor length. You can also wear a formal matching set, either skirt or pants.
Black Tie Optional
Black tie optional is a less formal version of black tie. You get away with more things since it's black-tie optional.
For Him: You can choose between a tuxedo or a dark suit, white dress shirt, and conservative tie.
For Her: You can choose to wear a gown, a cocktail dress, or a formal matching set.
Black Tie
Black tie is strict, especially when it comes to the men's attire.
For Him: Strictly a black tuxedo with matching trousers and black patent shoes with black socks. Shirt studs or cuff links, bow tie, and cummerbund or vest. If it's summer or you're on a cruise, a white tuxedo will do.
For Her: Ideally, you should wear a gown. But pantsuits and cocktail dresses can be exceptions as long as they look rich and formal enough.
Creative Black Tie
A fun version of black tie. It's the same formality and sophistication as black tie. But you can go bolder and more extravagant with the designs and colors.
White Tie
White tie is the most formal and sophisticated dress code there is. Think royal family, kings, and queens kind of formality.
For Him: Full tuxedo with the tailcoat, stiff white-wing collar shirt, black or white bow tie, white cotton pique waistcoat, dress pants, and black patent shoes. Don't forget the braces for a good fit. And, of course, the gloves.
For Her: The most extravagant floor-length ball gown you have, hair should be done in an up-do, and wear gloves.
As you can see, dress codes aren't that difficult, especially for men. There are only very few differences in each dress code. So, you don't have to overthink that much about your outfit. Hopefully, this guide has helped you, and you'll no longer have to stress what to wear to your next event if there is a dress code.