Kristen Stewart is one of Hollywood's most colorful personalities. Apart from the parade of characters she has portrayed (from awkward and incredibly weird Bella to femme-fatale Charlie's Angel Sabina Wilson), her life has splashed many colors in Hollywood's tabloids — particularly, her love life.
Yes, K-Stew joins a list of celebrities with the most colorful dating histories in Hollywood (Here's to you too, Harry Styles!).
Currently, Kristen Stewart has a girlfriend (and we'll talk about her later). But before she met Dylan Meyer, K-Stew had her fair share of romances, most of them with high-profile hotties. And she's not exclusive to just the hot men, an FYI for those who persistently ask, "Is Kristen Stewart gay?" K-Stew has the hots for everyone, which explains her colorful dating history. Her romantic run can give Netflix mind-bending movies a run for their money.
So before Kristen Stewart arrived at her current girlfriend, she shared her heart with the following stars.
A Walk Back to the K-Stew Dating History Lane
Michael Angarano (2005 to 2008)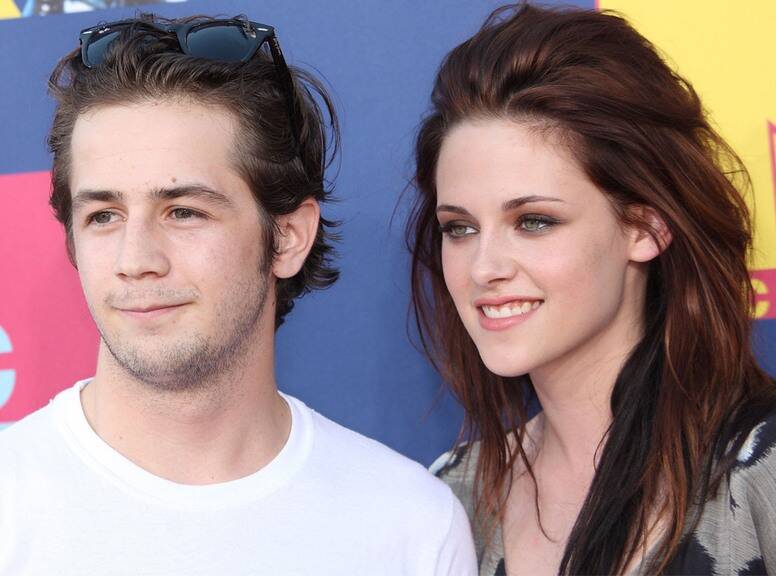 Michael Angarano is known for two things:
Playing Will Stronghold in "Sky High" and Elliot in "Will & Grace"
Probably being the first heart K-Stew broke (that the public knows of)
The young Hollywood couple got together in 2005 after meeting on the set of "Speak," an indie drama. The two teens (Michael being 17 and Kristen being 15) quickly fell in love. Although they were still rookie actors at that time, they grew up — and nurtured their acting careers — together over the years. Even "Twilight" director Catherine Hardwicke thought they were a great couple.
But the young couple's idyllic romance was tested when Stewart was cast as Bella Swan in "Twilight" opposite "Harry Potter" heartthrob Robert Pattinson. While she was filming for the movie, her boyfriend Michael would often visit her in Vancouver.
After the film's release, there were rumors that Robert Pattinson and Kristen Stewart were hitting it off romantically but the latter denied the news, saying that they were "just friends." Plus, Angarano was still visiting Stewart while she was filming "New Moon" (they even enjoyed a PDA-filled walk). But that turned out to be the last hurrah for the couple because a month later, they broke up.
Enter Edward Cullen aka R. Patzz.
Robert Pattinson (2009-2012)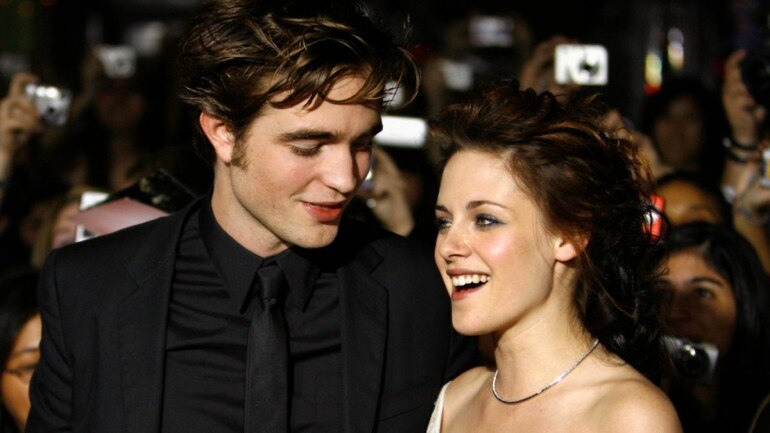 Robert Pattinson and Kristen Stewart are the stuff of early 2010s pop culture. They weren't just Edward and Bella; they were the Couple of the Year, proud recipients of the MTV Movie Award for Best Kiss for four consecutive years. And there was no denying that their chemistry on-screen, off-screen was FIRE.
R.Patz and K-Stew began dating in mid-2009 after meeting on the set of "Twilight." The pair was joined to the hip, always spotted at high-profile events like movie premiers and Comic-Con. They were even caught making out after award shows. By 2012, marriage rumors were swirling but Robert and Kristen denied them. Still, the pair was happier than ever as they continued to pose for magazines, attend award events and praised each other's performances.
Their days of romance were numbered once 2012 came. US Weekly revealed that Stewart was cheating on Pattinson with Rupert Sanders, the director of "Snow White and the Huntsman," which was a film starring Stewart. The leak of the photos caused Sanders and Stewart to go into damage control, with the former calling the affair a "momentary lapse in judgment." He also issued a public apology to his wife and children.
Stewart also issued a public apology, saying that the affair jeopardized the most important thing in her life, Robert. It wasn't enough for Pattinson, however, as he was deeply distraught over the affair and eventually ended their relationship.
Lynn Gunn (October 2015)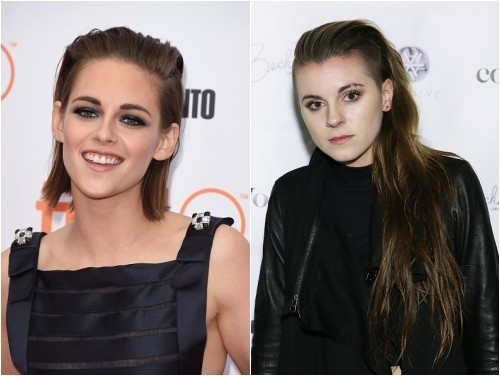 In 2015, romance bloomed once again for K-Stew when news broke out that she was dating Lynn Gunn, the frontwoman of rock band PVRIS. Gunn, who is Stewart's junior by four years, enjoyed a brief fling with the actress for just a few months. The two were seen holding hands often while Stewart attended many PVRIS concerts.
SoKo (March 2016 to May 2016)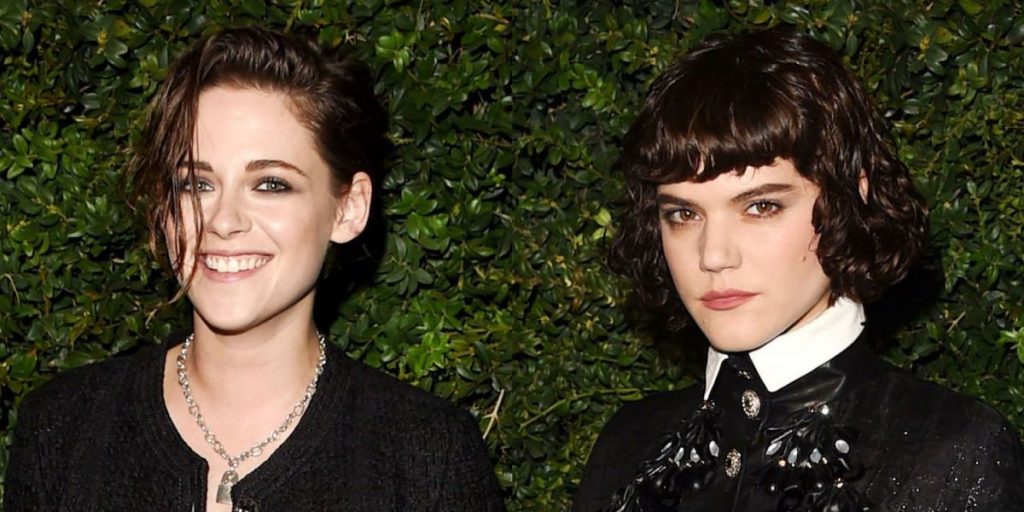 French musician Stephani Sokolinski (popularly known as SoKo) confirmed her relationship with Stewart in March 2016. According to her, they got together during the Easter season. In a conversation about meeting people and racy conversations over the DM, SoKo told W magazine that she was satisfied with her relationship with Stewart, stating that she was "very, very,very in love" and that she doesn't have the urge to stray from the relationships.
Sadly, the relationship lasted for a few months only.
Alicia Cargile (2014 to 2015, May 2016 to August 2016)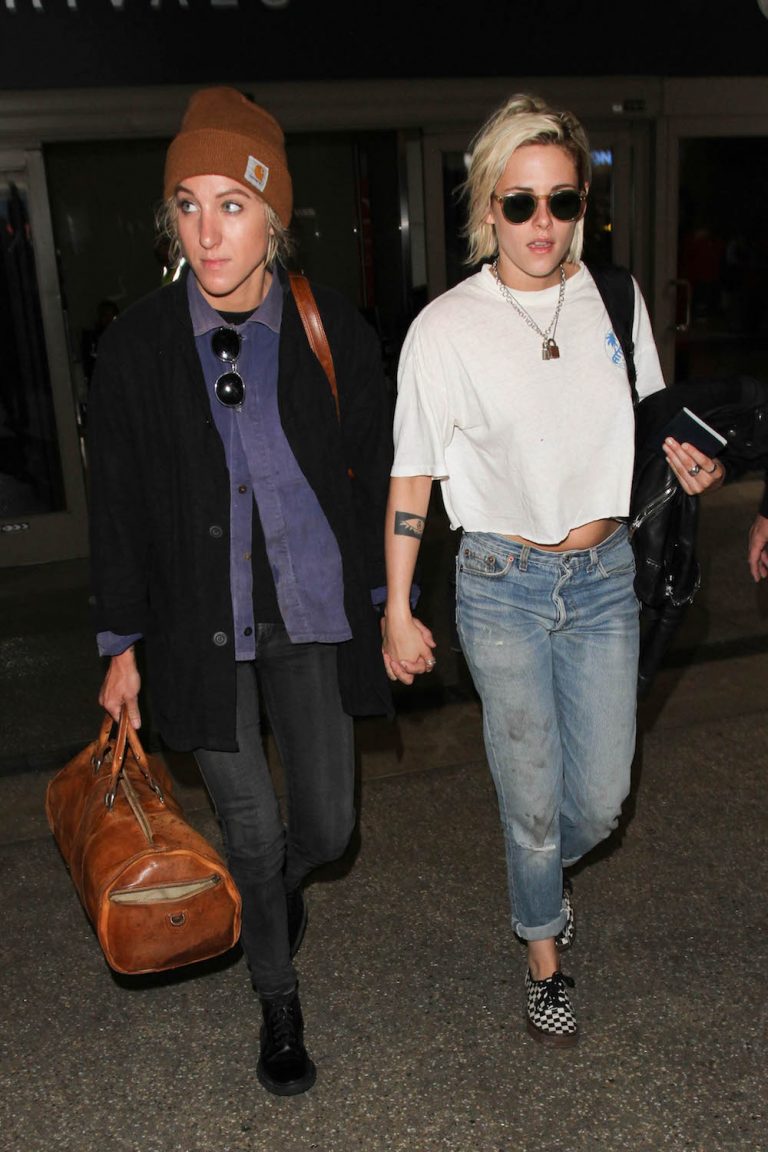 Kristen Stewart moved on to another love when she started dating producer Alicia Cargile. In an interview with Elle UK, Stewart claimed that she was just "really in love with my girlfriend." The actress also added that despite their on-and-off relationship, she claimed that this relationship made her "feel again."
Their relationship did not come as a surprise. The pair have been involved in the past. Stewart's mother made a reference to their relationship in the August 2015 issue of Nylon, when Stewart told the magazine that she was open with her sexuality.
Stella Maxwell (December 2016 – October 2018, May 2019 – August 2019)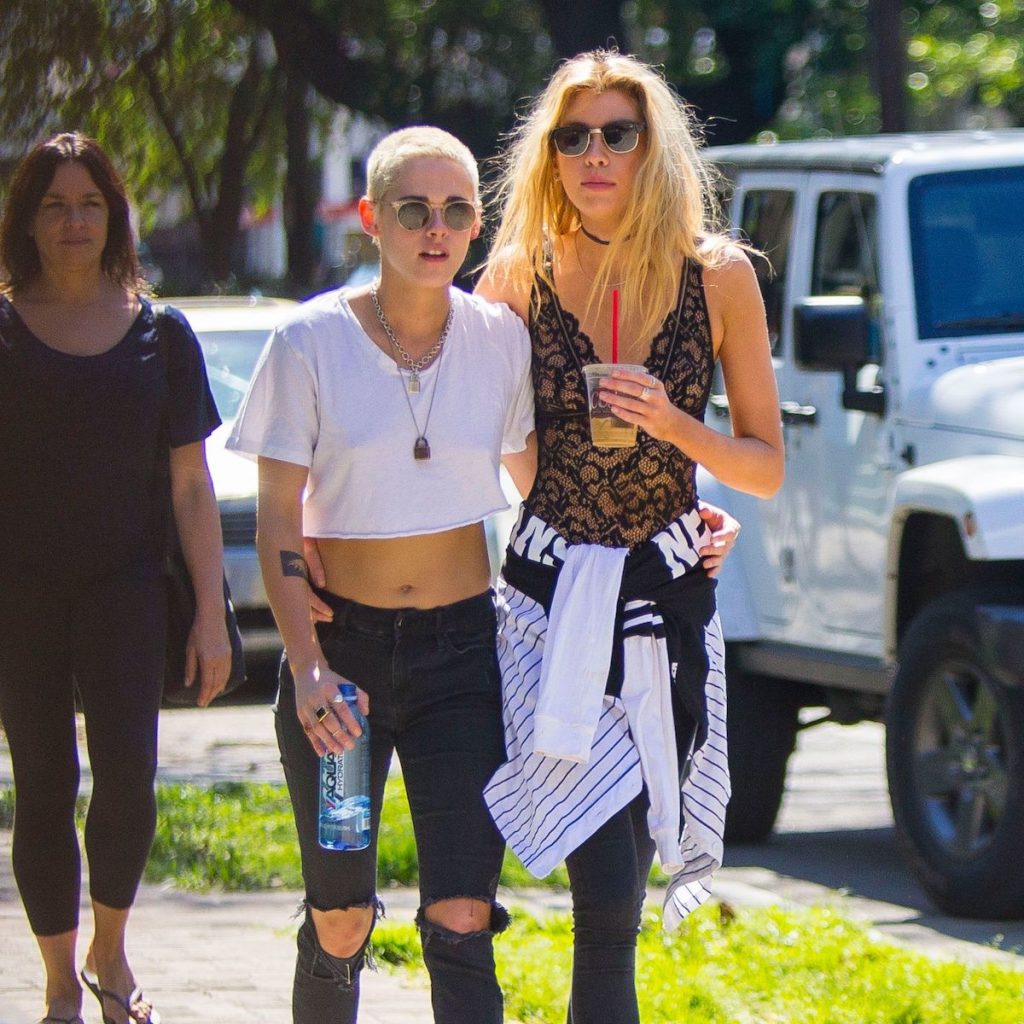 When it comes to K-Stew's list of longest relationships, Stella Maxwell is part of the list. The Victoria's Secret model enjoyed the actress's company for two years, which is a long time in Hollywood Dating standards. The pair were often spotted together almost everywhere — from the airport to the red carpet to the set of Stewart's movies. Magazines also reported that the two of them started living together after just five months of dating.
They broke up in 2018 when they started to disagree on a lot of things and "it stopped being fun." However, they sparked reconciliation rumors early in the spring of 2019 when they were photographed making out on a yacht in Italy. Eventually, they called it quits in the same year.
Sara Dinkin (December 2018 to April 2019)
Rumors of Stewart dating Dinkin began in December 2018 when the pair was spotted holding hands. Things heated up when they were also spotted kissing at a Coachella Friday. The actress and the stylist were seen making out during The 1975's set at the annual music festival. They have been romantically linked prior to the release of the photos, with some accusing Sara as the cause for the breakup between Kristen and Stella.
The relationship was also short-lived since Kristen started dating Stella again in May 2019.
Who is Kristen Stewart Dating Now?
Kristen Stewart's 2020 girlfriend is none other than screenwriter Dylan Meyer. The pair were first spotted together back in August 2019, which created more rumors about the actress's romances. Although some people thought that Meyer was just another fling and Stewart would return to Maxwell's arms, it wasn't. It looks as if the relationship is one for the books.
A source told E! News that Stewart is spending more time with Meyer and that she is "very happy about it." Stewart is also ready to propose to her girlfriend, according to her interview with Howard Stern. A quick look at Meyer's Twitter account also sheds light on the strength of the relationship. The screenwriter gushes about her relationship with Stewart, saying that nothing is better than falling in love with a person who can make you aware of the different directions your hair can go.
The pair went official with a public Instagram post in October 2019. Meyer shared a black-and-white photo of them kissing. Six months later, she also shared a birthday tribute for Stewart on Instagram, calling the actress her "absolute favorite person."
Despite the talks about their relationship being temporary, K-Stew and Meyer are the Royal Rebel Couple of today (move over, Harry and Meghan!). Plus, temporary doesn't seem like the right term to describe their status right now.
In 2021, Stewart happily announced her engagement on The Howard Stern Show. On the show, the actress gushed about how she and Meyer are "totally gonna do it." According to Stewart, she has always wanted a proposal and has left hints for Meyer, in case the latter was interested in proposing. The "Twilight" actress said her girlfriend "nailed it," calling her proposal cute.
But who is Dylan Meyer, aka the fiancée of Miss Stewart?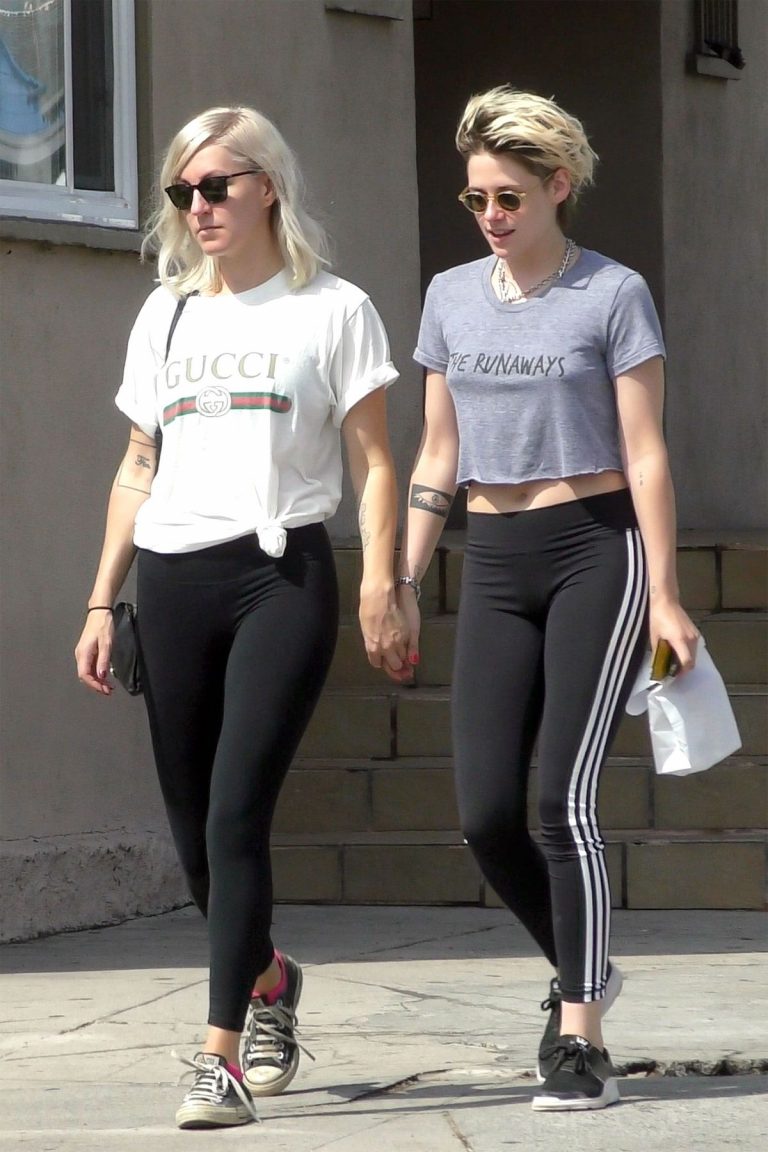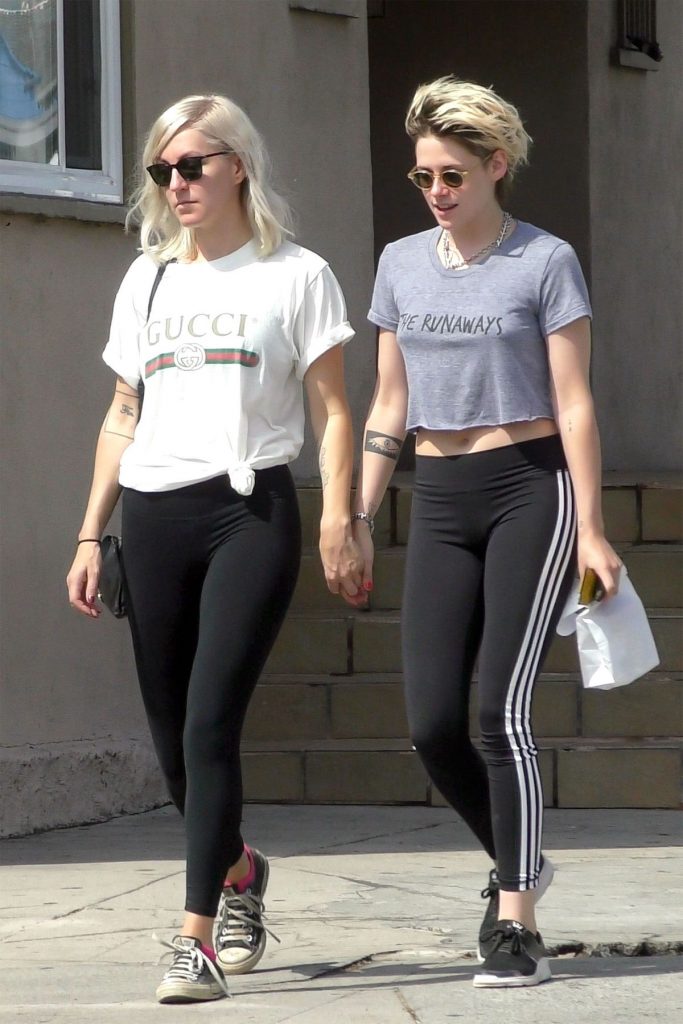 Screenwriter Meyer has written and co-starred in multiple TV shows and films. She wrote episodes of the science-fiction series "Miss 2059," co-wrote and produced the 2016 Netflix movie "XOXO" and wrote the short films "Rock Bottom" (2019) and "Loose Ends" (2015). In terms of acting, she has appeared in the following short films: "Jem Reacts to the New Jem and the Holograms Trailer," "Wrestling Isn't Wrestling" and "The Death and Return of Superman."
The Upcoming Stewart-Meyer Nuptials
Despite being over the moon with her engagement to her girlfriend, Kristen Stewart isn't in a hurry to get hitched.  Due to the current COVID-19 situation, she's not rushing to plan a wedding since she doesn't want COVID to "even be like a thing" in her celebration. However, that doesn't mean the actress hasn't started planning for her special day.
In true Kristen Stewart fashion, she doesn't need ribbons, bells, laces and flowers. She'd rather focus on the food since she believes it's the "biggest deal" in any wedding. Unlike her role of Princess Diana in "Spencer, Stewart will not walk down the aisle in a princess-like ball gown. She'd rather be wearing a shirt (with a tuxedo printed on it), jeans and no shoes. In terms of who she wants to officiate her wedding, Stewart has asked celebrity restaurateur Guy Fiery to officiate her wedding. And the icing on top of her unconventional wedding is there won't be any aisle. Kristen Stewart and her girlfriend refuse to get married the traditional way. The actress wants her wedding to be "homey" and to have her future wife laugh at her.
She is planning to get married in Los Angeles so all of their friends can attend. As for other details concerning the ceremony, Stewart insists she and Meyer will just exchange vows and spend the rest of the day partying with their friends.
Kristen Stewart's dating journey might finally end with  Meyer. Given her long list of exes (giving Taylor Swift a run for her money), it's only right to hope that Bella will finally no longer choose sides but just be happy with the one person she loves (even if it's not Edward. Sorry #TeamEdward fans).