There is no greater joy than bringing a child into this world. Starting your own family is one of life's greatest achievements. Nothing should ever stop that from turning into a reality, not even COVID-19. But of course, with the current circumstances of the pandemic, it would be easy to feel uneasy. A recent survey found that mothers who are expecting seem to be more anxious and overwhelmed. Who wouldn't be? This is perfectly understandable.
Modern-Day Parenting
Being a parent in 2021 can be tricky. Within the context of a pandemic, how will events like baby showers or birthday parties be like? It's all become so unprecedented, but that's also what makes it exciting. There is no parenting playbook that everyone follows. It's a unique experience between you and your child.
There's so much more to learn just as long as you're ready and willing. With pediatricians and maternal wellness experts, here are some parenting lifestyle trends you can expect to see in the coming years.
Goodbye Plastic, Hello Sustainability
Aside from COVID-19, 2020 was also when numerous people advocated a call to establish a climate crisis. Experiencing severe natural disasters from typhoons to wildfires now is as good a time as any to declare this reality. Naturally, as a parent, you would want your kids to inherit a healthy, livable planet. That all starts with the lifestyle choices, you're making right now.
The previous year saw parents giving prime importance to support sustainable brands and organizations. Companies that really monitor their impact on the environment as much as they do on their consumers' health. So coming into the new year, expect to see fewer plastic toys and one-time-use equipment, especially for younger children. This is the time of organic baby essentials, from teething rings to bibs. Sorry, Barbies and Kens.
The Doctor Is in… Your Screen
To significantly reduce the risk of exposure to the virus, many pediatricians saw it best to conduct their appointments through video calls. This is practice is also expected to continue even after the pandemic has gone. So the next time your pediatrician asks you to point the camera into your child's mouth, there's no need to worry. It works.
Although certain cases require face-to-face interactions, the use of telehealth also serves to benefit the parents. It provides them with another avenue to ask questions about their child without going through all the hassle of visiting a hospital. This also allows them to squeeze appointments with their pediatricians much easier into their busy schedules.
Screen Time Isn't a Problem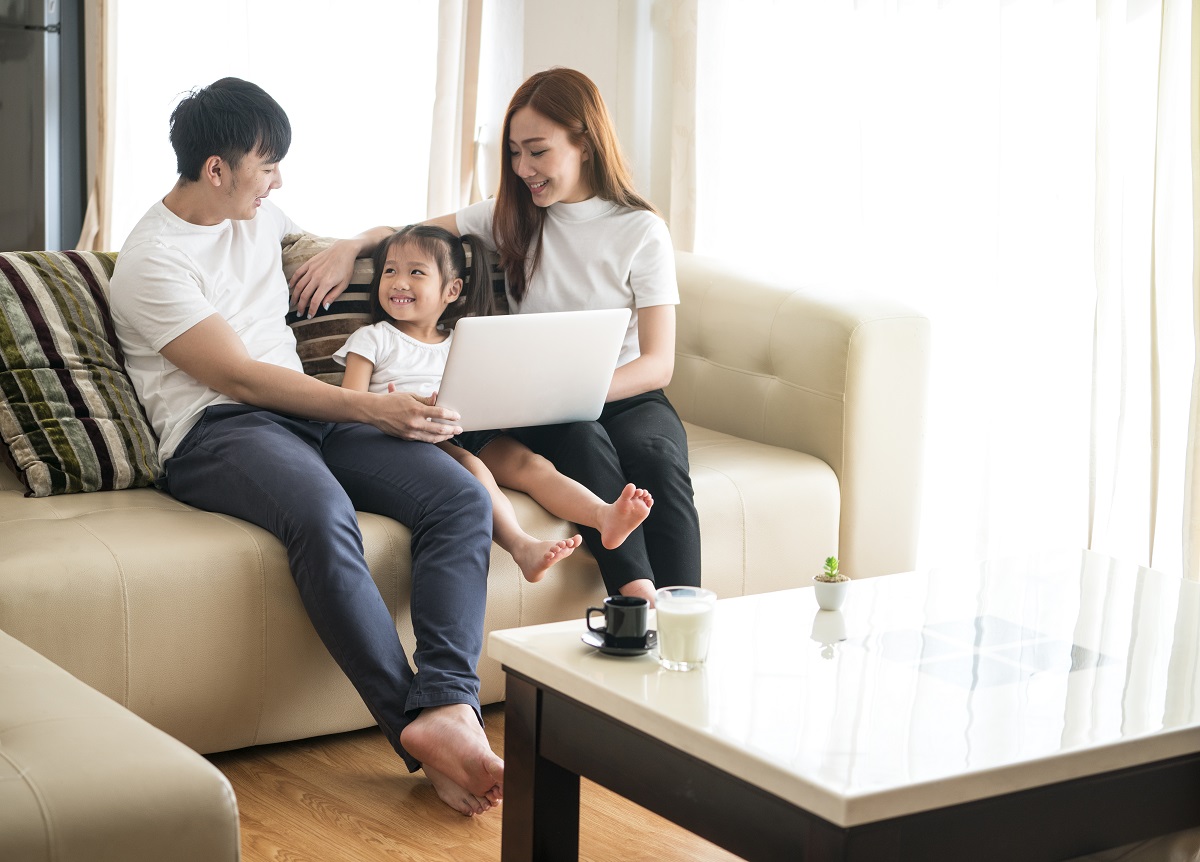 The biggest problem parents used to have with allowing their children to have gadgets was how much time they were spending using them. Whether they were toddlers or teens, they were sure to get glued to their screens. But all that is about to change with a tiny shift in perspective.
The lockdowns that were implemented during the pandemic gave rise to online schooling. That's when the term "screen time" shifted from a nuisance to a necessity. Technology has played an important part in making everyone's 2020 more bearable. All it needs now is a seamless integration into our daily lives.
Using devices for school has become all the more essential. But even for recreation like video games and social media, limiting screen time shouldn't have to be strict. That's the only time kids get to connect and interact with their friends and even relatives during these trying times.
Parents Need Help Too
Whether you're a first-time parent or a veteran with three kids, it's no surprise that sometimes you need a break. Choosing to have a support system of your own is a good way to ease the burdens of being a parent. The previous year was also when parents began developing an interest in online materials that tackle quality time and adult communication.
A parent's well-being is just as important as a child's. Look for online groups that encourage meditation, yoga, or even knitting with other parents. Most of them are usually free anyway, given the increase in demand for some me-time with the whole family cooped up inside a single house.
As a matter of fact, why not take the opportunity to spend some quality time with your kids as well. Get to have conversations with them over the little things. Play with them or make some videos. Who knows, you might even go viral one of these days.
Parenting is absolutely nowhere near where it was just a couple of years ago. Given the countless innovations in technology coupled with a global crisis, it's no wonder people are anxious. But the fact remains that parenthood is a journey. Use this as your guide.