The pandemic has made us all self-isolate in the past year. Lest we get infected by the COVID-19 virus or spread it unknowingly, we followed safety protocols. For a long time, we canceled celebrations and gatherings, prioritized our and our loved ones' health.
Now we're in the final stretch of this global calamity. Soon herd immunity, thanks to widespread vaccination, will allow us to once again enjoy hugs and kisses galore. However, as for now, we still can't be complacent. New variants of the virus are spreading, and until experts tell us it's safe to ditch our masks, we still better be wary of the risks. That does not mean you have to let Mother's Day pass by without doing something special for your mom.
Yes, Mother's Day is just around the corner. Here's how to celebrate without putting your mom or yourself in danger.
Gift your mom a nice piece of jewelry
This is probably the easiest route you could take. That is giving your mom a gift straight from your hard-earned savings. And moms like pieces of jewelry, so you can't go wrong with a pair of earrings, a necklace with a pendant, or maybe some charm bracelets.
Do some snooping on your mom's online carts. See if she's checking out jewelry online. Buy her whatever has caught her fancy.
Cook something special for your mom
One philosopher said that there's more weight to an action done by someone not particularly inclined to do that action compared to someone who already has a penchant for it. We forget which philosopher that is, but that's beside the point. The point is it does not matter if you're not great in the kitchen. Don't fret if you either over or under-season everything you cook. It's the effort that counts.
So, prepare a special meal for your mom on Mother's Day. She'll probably fake it even if your food tastes like cardboard.
Netflix and chill with your mom
Netflix has a lot of mom-movie options waiting for you. You can go for something fun like Bad Moms starring Mila Kunis and a horde of other celebrities. Or you can choose something scary and foreign like the Hindi-language Mom from 2017. Whichever movie you choose, make sure you do not forget the popcorn and champagne.
Better yet, why not make your mom choose which movies you two should binge-watch? Surely you'll appreciate your mom's repertoire of nostalgia-inspiring films from decades past.
Throw your mom a Zoom party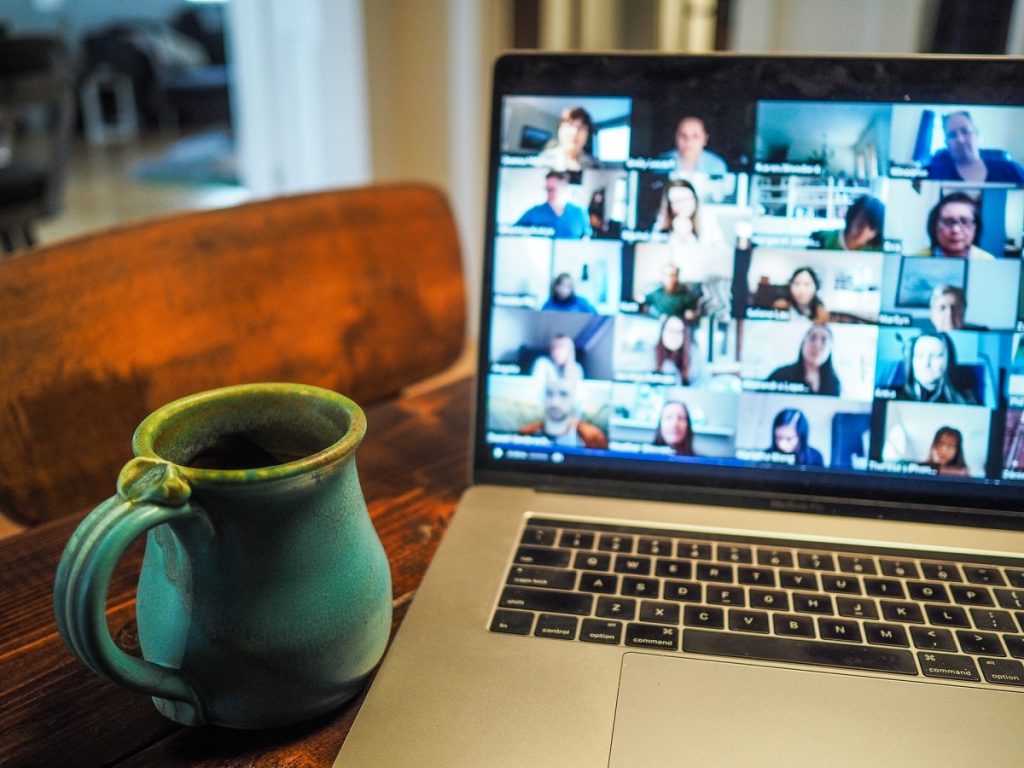 This could go many ways. If you're not at home with your mom, you can throw a Zoom party with the rest of your family, complete with party hats and whatnot. If you're in the same house with your mom, throw your mom a Zoom party where you invite her closest friends from all over the world.
This will require a little planning and organization. But it will be worth it. The minute you see your mom's smile frozen on the screen because, well, that's what Zoom does–freeze–all your efforts will be rewarded.
Take your mom on a road trip
That is assuming you have a driver's license. And you have enough money for gas. If you pass both of those requirements, then this idea's something you can entertain.
Pack food and beverages for the road trip. Prepare an itinerary with your mom's favorite places. You do not have to get off the car. The goal is to let your mom see that the world she knew from before still exists.
Surprise your mom with something big
Some moms love surprises. Others don't. So, depending on what type of mom you have, be a little cautious with this recommendation.
The idea is if you're not in the same house with your mom, you come home one day with a big announcement. That announcement is you're moving back in. Do not specify the reasons why you're ditching independence. Just relish the emotions that will flash through your mom's face like a film reel.
If last year's Mother's Day was a non-occasion for your family, make sure this year is different. Do any or all of the recommendations above and see your mom smile her sweetest smile. But don't limit yourself to what's on this list. Get creative and know that your mom will appreciate whatever you have in mind. That's what moms do, after all. They like us regardless of what we say or do. That's unconditional love right there. So happy Mother's Day to your beloved mother!