To achieve a youthful look, develop a consistent skincare routine that includes daily cleansing and moisturizing.
Eat foods rich in antioxidants and vitamin C to help keep skin looking firm and plump.
Get sufficient sleep each night as the body produces collagen during this time which helps keep the skin firm.
Protect your skin from sun damage with sunscreen with at least SPF and protective clothing like hats and sunglasses.
As you age, your skin naturally loses its elasticity and firmness, developing fine lines, wrinkles, and sagging. While aging is inevitable, there are steps you can take to help slow down the process and achieve a more youthful-looking complexion.
Start with the simple habits
The path to achieving more youthful skin starts with being mindful of the simple habits you may not be paying enough attention to. Here are some of those habits:
Maintain a healthy diet
A healthy diet is crucial for maintaining youthful-looking skin. Eating foods rich in antioxidants like fruits, vegetables, nuts, and whole grains can help neutralize free radicals in the body that contribute to aging.
Incorporating foods high in vitamin C — like citrus fruits and leafy greens — can also help boost collagen production in the skin, which helps keep it looking firm and plump.
Get enough sleep
Getting enough sleep is crucial for maintaining healthy-looking skin. Your body produces collagen while you sleep, which helps keep your skin looking firm while repairing any damages done during the day due to sun exposure or pollution.
Aim for seven to eight hours of sleep each night. If you struggle with getting enough sleep, consider creating a calming bedtime routine like reading before bed or taking a warm bath before sleeping.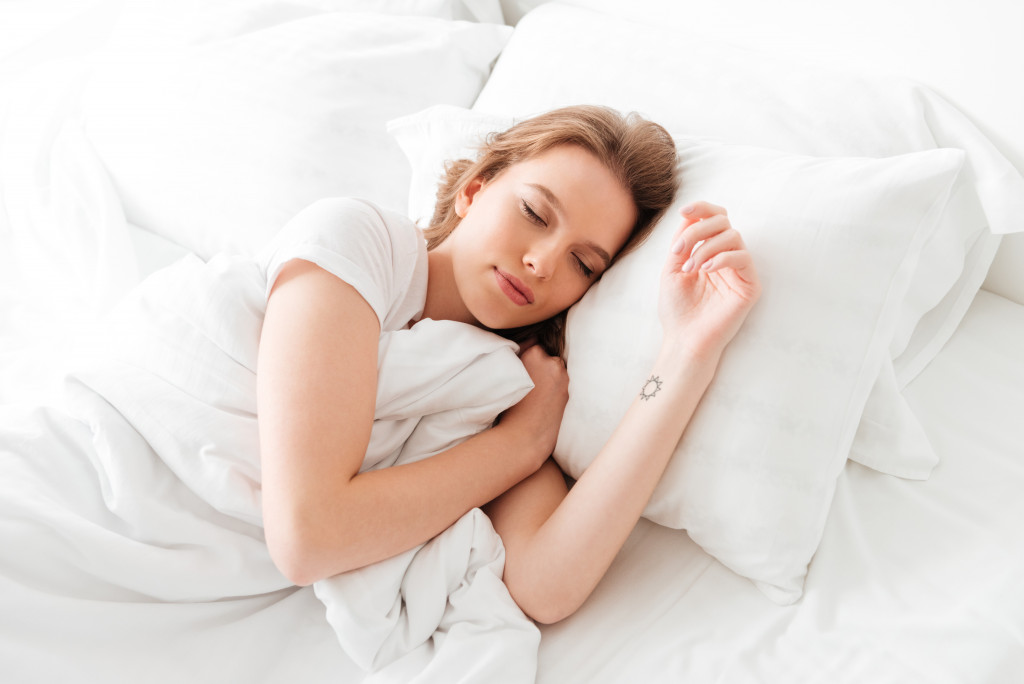 Develop a consistent skincare routine
Developing a consistent skincare routine is key to achieving and maintaining youthful-looking skin. This should include cleansing your face twice daily with a gentle cleanser to remove dirt and makeup.
You should also use products that contain ingredients like retinol or alpha-hydroxy acids (AHAs) which have been shown to improve skin texture and reduce the appearance of fine lines and wrinkles.
Moisturize daily
Moisturizing daily is essential for keeping your skin hydrated and supple. Choose a moisturizer appropriate for your skin type — oily, dry, or combination — and use it morning and night after cleansing.
Look for moisturizers that contain hyaluronic acid or glycerin, which help attract water to the skin's surface for added hydration.
Use eye creams
The delicate skin around your eyes is often one of the first areas to show signs of aging. Using an eye cream regularly can help reduce puffiness, dark circles, fine lines, and wrinkles in this area.
Look for eye creams that contain caffeine or vitamin K, which can help constrict blood vessels under the eyes, reducing puffiness. Retinol-based eye creams can also be effective at reducing fine lines around the eye area.
Protect your skin from sun damage
One of the most important things you can do for your skin is to protect it from sun damage. The sun's UV rays can cause premature aging, including wrinkles, age spots, and uneven skin tone.
Wear sunscreen with at least SPF 30 every day — even on cloudy days. You should also wear protective clothing like hats and sunglasses outdoors.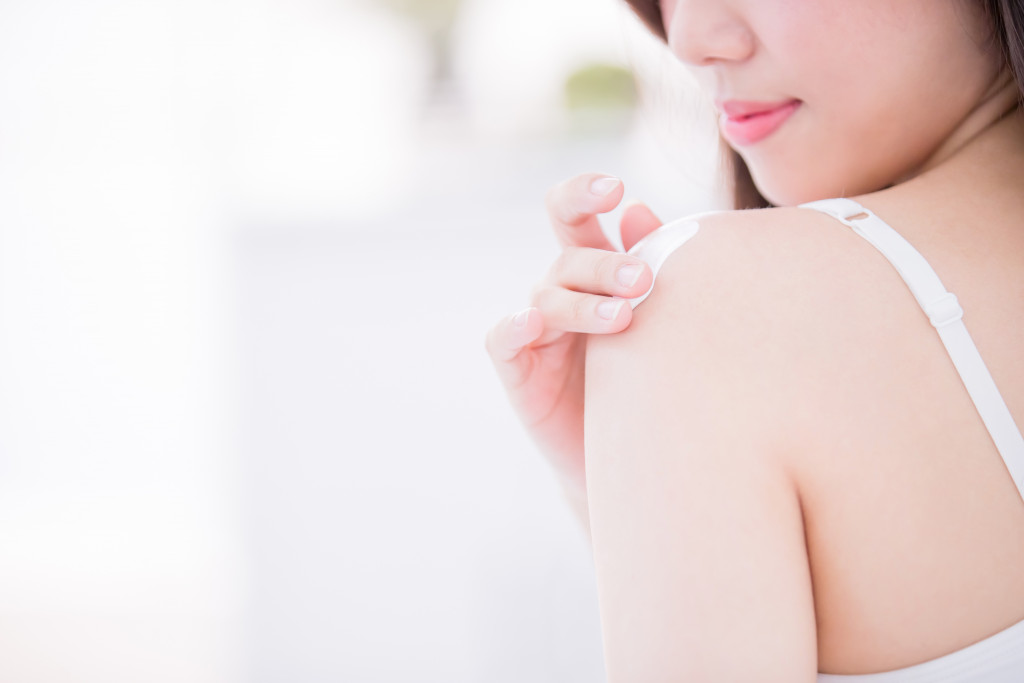 Consider cosmetic procedures
Cosmetic procedures can be a great way to help achieve a more youthful complexion. Here are some of the most common cosmetic procedures that can help you achieve your goal:
Facial fillers
Facial fillers are made of hyaluronic acid, which is naturally found in the body and helps keep the skin hydrated and looking firm. This type of filler works by binding to water molecules under the surface of the skin, creating a plumping effect that lasts from four months to two years, depending on the type of filler used.
Chemical peels
Chemical peels are another option for reducing signs of aging on the face. It comes in varying strengths depending on your needs ranging from superficial peels that gently exfoliate away surface-level imperfections to deep peels that can treat deeper wrinkles and age spots caused by sun damage or acne scarring.
Laser resurfacing
Laser resurfacing is another common procedure for treating aging skin that uses laser light technology to stimulate collagen production under the skin's surface resulting in smoother, firmer-looking skin with improved texture and tone. Laser resurfacing can also reduce age spots, sunspots, acne scars, liver spots, and wrinkles around the lips and eyes, as well as improve the overall brightness of your complexion over time with multiple sessions spaced several weeks apart, depending on your desired outcome.
Maintaining a youthful complexion takes dedication and consistency. While aging is inevitable, there are steps you can take to help slow down the process and achieve a more youthful-looking complexion. Start with by developing a consistent skincare routine, moisturizing daily, using eye creams, and protecting your skin from sun damage. For more dramatic results, consider cosmetic procedures like facial fillers, chemical peels, or laser resurfacing, which have been proven effective at reducing signs of aging on the face. With these tips in mind, you'll be well on your way toward achieving beautiful glowing skin for years to come!