The spread of the novel coronavirus this 2020 made doing our regular tasks unsafe and inconvenient. Due to how it can be contracted, we were all forced to stay indoors with our families. Working in business offices was replaced with working remotely in the comfort of the home. Students were also prevented from attending physical classes where they should socialize freely with their classmates. Instead, virtual classrooms were organized to minimize the risk of contracting the disease. Our safety was the top priority which was also a means of keeping others safe.
But now that the world has slightly adjusted to this new normal, people are starting to reintegrate themselves into society. They're deciding to go out into the open once again. Especially with the vaccines giving us added protection, we can be more assured of our safety while resuming our past activities before the pandemic hit.
So going on a vacation is somehow viable again but is it safe to plan one this coming holiday season? And what can be done to keep your family safe?
Planning the Trip
The kind of vacation that you are planning can affect the way you prepare for the outside world. If you plan to go to grandma's house, it is a safer option than going somewhere public. Putting your children in Spyder kids' ski pants and other gear and going to the ski slopes can be a bit riskier.
But because you will be covered from head to toe and will have to stay away from other skiers to prevent accidents, it can still be a safe vacation. Your planning and preparation should all be made with caution. Be wise as other tourists will also be out and about, meaning that it may be harder to avoid making contact with strangers while having fun outside.
Safety Measures
The most important way to uphold your family's safety is by following pandemic protocols. Wearing masks is mandated to prevent the spreading of the virus through respiratory droplets. Social distancing is also essential to further protect us when these droplets manage to get past our masks.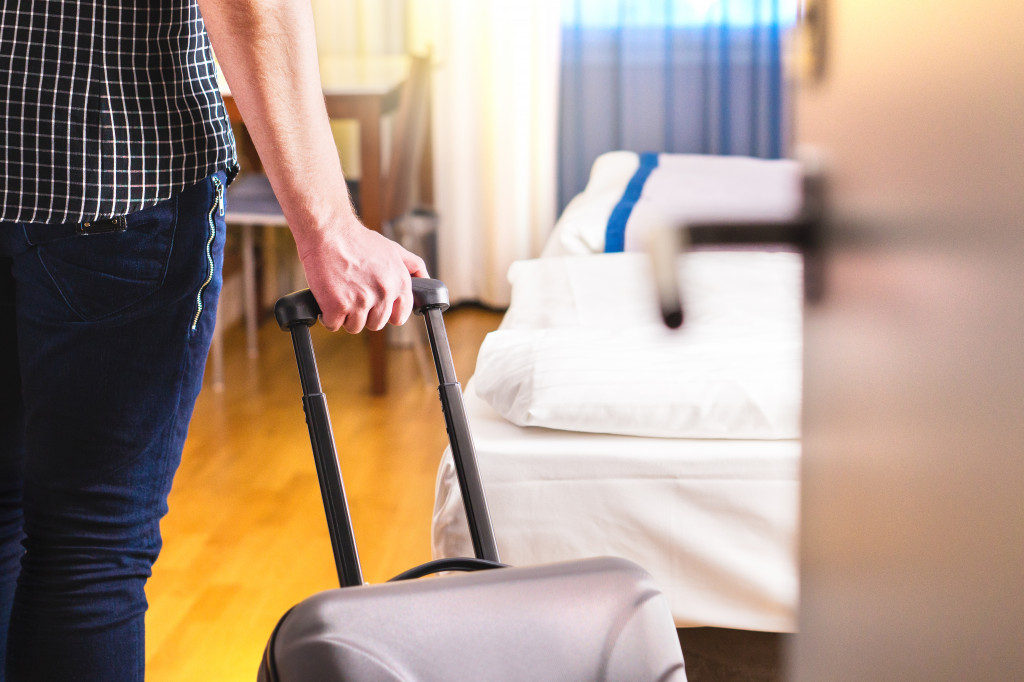 Vaccines can help to build our immune system against the disease. But we should remember that we don't become resistant to the virus and can still spread it around and suffer from an infection. Staying close with your "group" or the people you live in close contact with can also mitigate contracting the disease.
Mode of Transportation
Your mode of transportation towards your destination is risky all in itself. Choosing to drive your personal vehicle is probably the safest way to travel with your family as you will contain yourselves in a single car away from strangers. Public transportation like buses and trains do their best to sanitize their facilities. But they can become dangerous when they become crowded with other passengers.
Traveling by plane may be required if you want to go somewhere overseas. Do your research about the measures your chosen airline is taking against the virus to ensure your family's safety. Also, know that some countries will require you to stay in quarantine for some time before you get to explore your destination. So plan out your vacation with an extra week or two for this purpose.
Destinations, Activities, and Lodging
Your destination and planned activities should all be monitored closely. Read up on the news about the possible rising number of COVID-19 cases in the area you are about to visit to help you decided whether to go or not. Organize activities that can keep you away from other tourists and can be enjoyed in open and well-ventilated areas.
Also, staying in good hotels can be safer than renting other rooms or spaces. Most hotels will prioritize cleaning and sanitation to keep their customers worry-free. Ask the staff about the steps they take to measure the quality of safety that they can provide your family.
So is it safe to go out for the holidays? The answer is yes if you uphold all safety measures and prepare well to avoid situations that will put you at risk of contracting the disease. You should keep in mind all the information mentioned when planning to go on a holiday vacation.
Many of the decisions you can make are safer choices than others, so choosing the right one is crucial. Not going out in the first place can relieve you of these worries. But if a vacation away from home is just what the doctor ordered, then, by all means, go and prepare for a safe family vacation this coming winter season.