Pregnancy and childbirth are life-changing experiences many couples look forward to. One of the most exciting parts of the journey is telling your husband you are expecting! With so many creative and unique ways to share the news, this moment can be treasured for years to come.
There are many ways to tell your husband you're pregnant. In this article, we will provide you with 41 announcement ideas to tell your partner about your pregnancy, from traditional methods like a card or present to more innovative ideas like a treasure hunt or customized item.
Get ready for some amazing ideas that will make the pregnancy announcement to husband memorable for both you and your partner.
When to Tell Your Husband, Spouse, or Partner You're Pregnant?
When it comes to other people, some moms-to-be like to wait for the first trimester to end to share the news. This is when the risk of complications significantly lowers.
However, your partner will typically be the first person to know about the pregnancy after you. You can share the happy news whenever you feel comfortable, but sooner is always better. If you did a pregnancy test at home, maybe you want to wait for your healthcare provider to confirm it and then announce to husband about pregnancy.
Creative Ways to Announce Your Pregnancy to Your Husband
Let's look at some ways you could announce your husband that very few moms would think of:
Heartfelt Announcements
Here are some heartfelt pregnancy announcement ideas for your husband that will make him jump for joy:
1. Customized Onesies
Get creative and customize a onesie with a funny or sentimental phrase that reflects the upcoming arrival. You can come up with interesting patterns and designs to make it extra special.
2. Engraved Keychains
You can order a custom engraved keychain in any, shape, size, or color. Design one with an engraving that reads "Daddy-to-Be" or another cute phrase to break the news memorably.
3. Personalized Mugs
A personalized mug is another great way to give your husband this special news. You could order a color changing mug and break the news over some morning coffee!
4. Customized Photo Books
Put together a collection of photos and memories you've shared, then add some sweet text about how excited you are for him to be a dad. This will be something to be treasured forever.
5. Embroidered Baby Blankets
If your husband loves handmade gifts, an embroidered baby blanket is the perfect choice. Include a cute phrase such as "We're Having a Baby!" and you can be sure he will keep this special blanket for many years to come.
Scavenger Hunts
A scavenger hunt is a great way to make your pregnancy announcement fun for your husband. There are several types of scavenger hunts you can use:
6. Treasure Hunt
For a treasure hunt, provide him with his first clue in a card or letter. Each subsequent clue will lead him closer to the surprise at the end: your pregnancy announcement!
7. Puzzle Hunt
For a puzzle hunt, challenge him with an age-appropriate puzzle like Sudoku or crosswords. Include clues within the puzzle that relate to baby items associated with pregnancy and parenting.
8. Riddle Hunt
You can always come up with a riddle and build anticipation as your partner struggles to unravel its meaning. However, all will be worth it once you see the astonished look on his face!
9. Scavenger Hunt with Clues
Scavenger hunts with clues are great for couples who want to incorporate items from their relationship and personal history into the announcement. Provide your husband with a list of items he needs to find – each one related to baby items or other things associated with pregnancy and parenting. Your last clue should lead him back to you for your big reveal!
10. Geocaching
Geocaching is an outdoor activity where participants search for hidden containers using GPS coordinates or other navigational techniques. To make it even more exciting, you can hide a treasure chest containing baby items for your husband to find and open.
Surprise Parties
A well-planned surprise party is a perfect way to make sure your husband finds out he's going to be a dad in an exciting, memorable way:
11. Surprise Dinner Party
Invite your close family and friends for a surprise dinner where you can announce the wonderful news. Make sure to have plenty of decorations, confetti, and small gifts to surprise husband with pregnancy!
12. Surprise Brunch
Host an early morning brunch, maybe with a cake pregnancy reveal. Set up some fun activities like guessing games or a trivia contest!
13. Surprise Picnic
Pack up some snacks and head to the park for an outdoor picnic full of surprises. Be sure to decorate with balloons, banners, and other cute decorations.
14. Surprise Movie Night
Invite your husband over for the most memorable movie night of his life. Have some fun snacks prepared, and don't forget to have the pregnancy announcement ready!
15. Surprise Game Night
Plan a game night with friends and family where you can break the news with lots of fun activities. Play board games, video games, or simply talk about the upcoming arrival.
Creative Announcements
Here are more creative pregnancy reveal ideas for husbands:
16. Balloon Pop
Fill a balloon with confetti and write "We're Pregnant!" on it. When your husband pops the balloon, he'll be surprised by the confetti and thrilled to hear that you are expecting a baby!
17. Fortune Cookie
Make or buy some fortune cookies and customize them with messages like "You're going to be a dad!" or "Our family is growing!". When your husband takes a bite and reads the fortune, he'll be filled with joy!
18. Scratch-Off Cards
Design some scratch-off cards that feature messages like "We're having a baby!" or "A little one is on the way!". When your husband scratches off the card, he'll be filled with excitement as he discovers that you are pregnant.
19. Message in a Bottle
Put a note inside a bottle to surprise your husband with the news that you are expecting. Let him know you'll need to start decorating that extra bedroom!
20. Customized Wine Labels
Make or buy customized wine labels to put on a bottle of wine with your pregnancy announcement. If you're looking for funny ways to tell husband you're pregnant, you can use a creative one-liner to seal the memory forever.
Photo Shoots
Another way to share this joy with your husband is by putting together a photo shoot as a pregnancy announcement:
21. Maternity Photo Shoot
A maternity photo shoot is a great way to announce your pregnancy, as you can show off your growing baby bump! You can do a photo shoot with just the two of you or involve other family members.
22. Family Photo Shoot
If you want to keep it simple yet special, a family photo shoot is the perfect way to announce your pregnancy. This intimate moment between you and your husband will be cherished for years.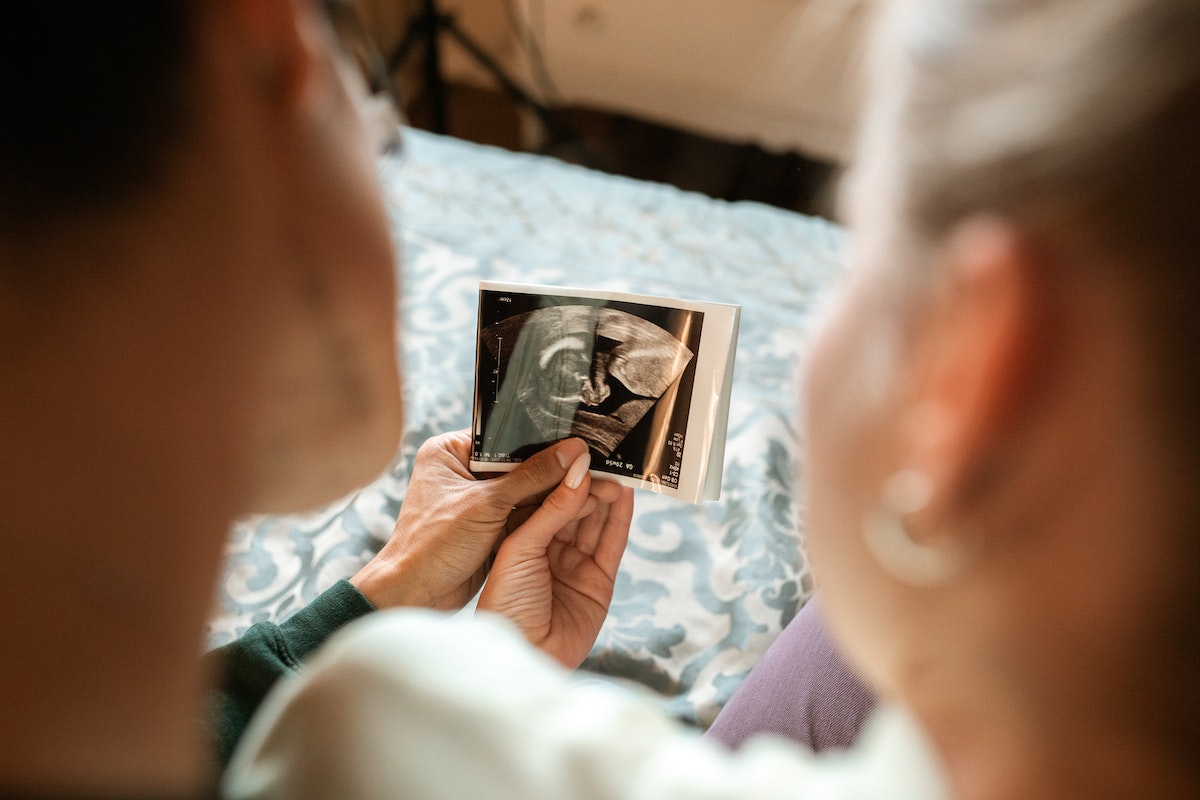 23. Baby Announcement Photo Shoot
For a more fun announcement, you can do a baby announcement photo shoot. This is when you can get creative with props, signs, and other decorations that show off the impending arrival of your little one!
24. Gender Reveal Photo Shoot
A gender reveal photo shoot is another great way to surprise your husband with the news. Your photographer will help you set up the perfect scene to let your husband know whether you're expecting a boy or a girl.
25. Pet Photo Shoot
If you're the type of couple that loves to include their pets in everything they do, why not have a pet photo shoot? This is an adorable way to announce your pregnancy and share the joy with your furry family members!
Other Unique Ideas
There are plenty of other ideas to tell your husband you're pregnant and make the moment unforgettable:
26. Baby Book
Creating a baby book with pictures of your pregnancy journey and a heartfelt message is one of the best pregnancy reveal ideas for husband. You can leave spaces for your husband to add his thoughts and memories throughout the pregnancy.
27. Baby Countdown Calendar
Create a baby countdown calendar that leads up to the day you reveal the pregnancy news to your husband. Each day can feature a small surprise or clue that leads to the big reveal.
28. Baby Name Game
Playing a baby name game with your husband, where you both suggest names for your baby, is a clever pregnancy announcement to the husband. Sneak in the news by revealing that you'll need to choose a name soon because you're expecting!
29. Baby Announcement Video
Create a fun and creative video announcement to share the news with your husband. You can use props, music, and a script to make it entertaining.
30. Baby Announcement Cake
Bake a cake with the words "We're Pregnant!" written on it and share it with your husband for a sweet surprise.
31. Create a Scrapbook of Memories
Create a scrapbook with pictures and mementos from your relationship and add the pregnancy news as the grand finale.
32. Put Together a Gift Basket
Putting together a basket of baby items, including a onesie that says "Daddy's Little One" or "World's Best Dad," is one of the best pregnancy surprise ideas for husbands.
33. Make a Special Playlist
Create a playlist of songs that reflect your relationship and include a new song that reveals the pregnancy news.
34. Put Together a Video Montage
Create a video montage of your relationship and add the pregnancy announcement at the end. You can include photos, videos, and music to make it special.
35. Have a Special Outing Planned
Plan a special outing with your husband, such as a romantic dinner or a weekend getaway, and reveal the news during the outing.
36. Put Together a Photo Collage
Create a photo collage with pictures of your pregnancy journey and add the announcement as the final picture.
37. Write a Poem
Announce to your husband about pregnancy with a heartfelt poem that reveals the pregnancy news in the last verse!
38. Make a Customized Puzzle
Create a customized puzzle with a picture of you and your husband, and reveal the pregnancy news once he solves the puzzle.
39. Have a Special Keepsake
Create a special keepsake, such as a framed ultrasound picture or a customized baby blanket, to reveal the pregnancy news to your husband.
40. Bake a Cake with the News
Telling your husband you're pregnant with a cake with a surprise message or design will be a wonderful surprise.
41. Send a Bouquet of Balloons
Sending a bouquet of balloons with the message "You're Going to Be a Dad!" to his workplace or home is an amazing pregnancy surprise for husband.
Importance of Making the Announcement Special
Announcing your pregnancy is an exciting moment that you will treasure forever. It marks the beginning of a new chapter in your life, so it's important to make it as memorable as possible.
Here are some tips for making your surprise pregnancy announcement special:
Keep It Personal: Think of ways to make your announcement personal. It could be something as simple as writing a note with the pregnancy news or creating a timeline of events leading up to the big day. Whatever you choose to do, making it unique and special will ensure your announcement stands out from all the rest.
Get Creative: Make your pregnancy announcement one to remember with a creative idea. To make it more exciting, use props, such as balloons or stuffed animals. You could even create a special piece of art that features the baby's future due date or other milestones in your journey.
Capture It On Video: Documenting this important moment in your life is a great way to make sure it lasts forever. A video of your pregnancy announcement can be shared with family and friends and will become something you'll look back on fondly for years to come.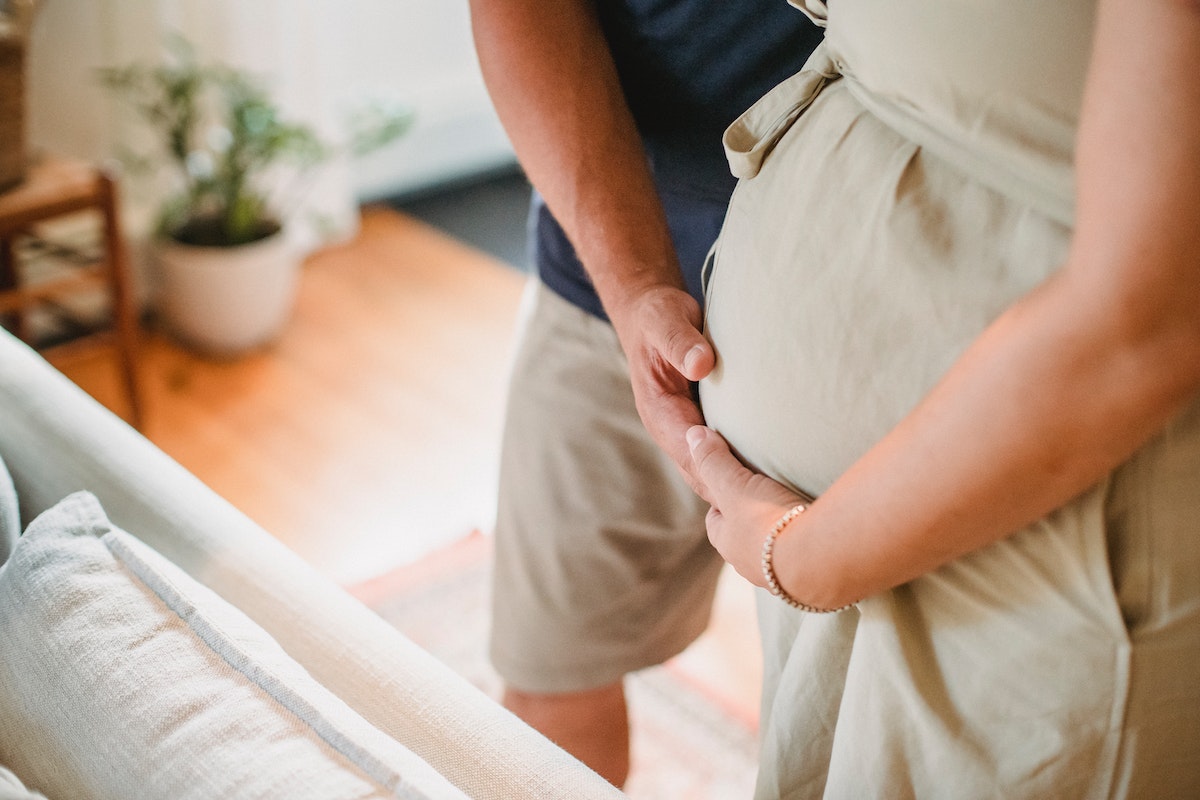 Finally, don't forget to enjoy the moment! As exciting as it is to share the news with friends and family, it's much more important to take some time to savor the moment with your partner.
Conclusion
Congratulations! You've made it to the exciting moment of pregnancy announcement to husband. Whatever way you choose, you're sure to make memories that will last a lifetime.
We hope our ideas have helped you create an unforgettable announcement and celebration of this life-changing event. So, go out there and choose the best way to tell your husband you're pregnant!