You're pregnant. Congratulations on your soon-to-be bundle of joy!
Every mother-to-be, however, has a different pregnancy situation. For some mothers, the pregnancy was planned and/or a long-time dream. Others, however, did not plan for this. But in both situations, there is one question to be answered: "How do I tell him I'm pregnant?" — with him referring to the father.
No matter what the situation is, pregnancy is a life chapter that cannot be concealed for long. In this article, we'll discuss the many ways you can inform your partner about your pregnancy, depending on your circumstances.
How to Tell Your Partner About a Planned (Yet Still Surprising Pregnancy)
If you and your husband have always wanted a child, pregnancy is a more-than-welcome surprise, especially if you have been trying to conceive for a long time. While you can always blurt out "I'm pregnant!" to your spouse, there are also fun, creative and cute ways to tell your husband that you're pregnant.
Here are some ways to make your pregnancy announcement to your husband more memorable (compared to the basic "I'm pregnant!" blurt).
Cute Ways to Tell Your Husband You're Pregnant
Work with the kids. If this baby isn't your first, conspire with your kids on the pregnancy announcement. Decorate a shirt with fabric markers and write the words "Big Sister" or "Big Brother" on the front. Dress your kids in the shirt and ask them to find their dad (or wait until their dad gets home). Have them approach their dad while you hide in another room. Once your husband processes the message, get ready for some hugging.
Table for three. Another cute way to tell your partner about your pregnancy is by making dinner reservations at a fancy restaurant. Ask the kitchen staff to write "Congratulations!" If you have been trying to get pregnant, he'll easily understand. But if the baby is a happy surprise
The furry messenger. If you have a pet, let them bring the good news. Put a sign around your pet's collar. The sign should read "You're going to be a dad!"
Fun Ways to Tell Your Husband You're Pregnant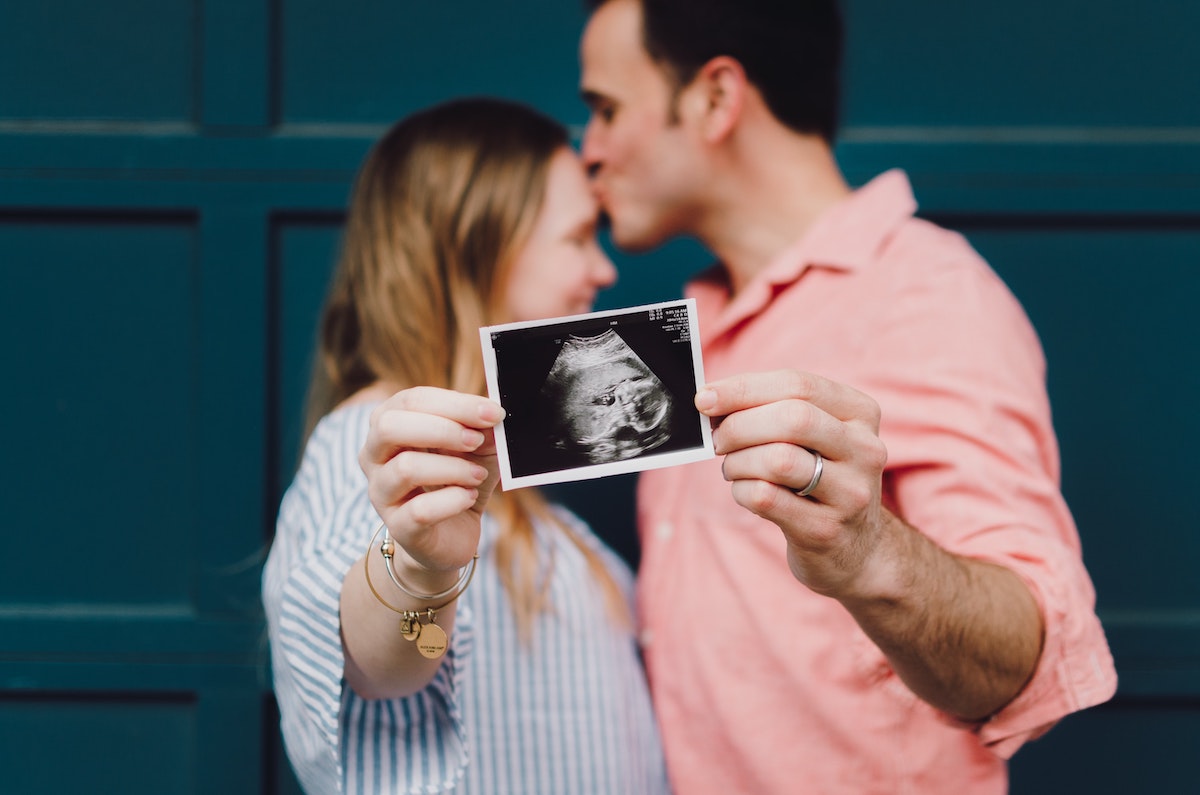 Say it with a joke. A bit of humor goes a long way. Surprise your partner with your pregnancy by making a funny reveal card that you can either give directly or leave in a surprise location. You can also make a joke coupon that says something like "Free diaper changing training. Redeem in a few months."
Happy photo-taking. If you want to announce your pregnancy to the family too, have everyone gather for lunch. After the food, ask everyone to get a photo. When everyone's about to say "Cheese!" say "I'm pregnant!"
The bun pun. If you want to be creative and simple at the same time, just place a bun in the oven. When your husband returns home, tell him that you have something in the oven.
Creative Ways to Tell Your Husband You're Pregnant
Write on your tummy. Get a marker and write the announcement on your tummy. The message can either be the simple "I'm pregnant" or something creative like "50% loading."
Unwrap the bundle. Wrap a decorative ribbon around your waist and, if you're feeling more extra, add a gift tag. Ask him to unwrap the present and read the tag, where he'll see the words "I'm pregnant."
How to Tell Your Partner About an Unplanned Pregnancy
Half of the pregnancies in the United States are unplanned. Nearly two million women are also asking "How do I tell him?" with half of them probably considering the pregnancy a disruptive surprise.
An unplanned pregnancy triggers a variety of emotions for the surprised mother, especially if the pregnancy was not part of their plan. Before you figure out how to inform your husband or partner about an unplanned pregnancy, work through some of your initial emotions first. Once you've sorted out your reactions, you can move on to some practical considerations.
Every relationship is different, which means conversations concerning the pregnancy will be different. After all, everyone has different views on becoming a parent. So, here are some considerations.
How Do Men React to Unplanned Pregnancy?
Telling your boyfriend, husband or the father of the child can be intimidating, especially if you don't know how he'll react. Sadly, there's no way to exactly predict how the other person will react to the news of your pregnancy.
However, there are common feelings a man might experience when you inform him of your unplanned pregnancy:
Happiness. You'd be surprised; many men actually want to be fathers. Even if your pregnancy was unplanned, your partner may respond with eagerness. If you think he's ready to be a father, and both of you agree that you're ready to be parents, his happiness is the response that you were hoping for.
Shock. Surprise is a common reaction, especially since this pregnancy is unplanned. Give the child's father time to process the shock.
Denial or anger. If your partner or the father of the child is upset with the pregnancy, it's best to give him some space to process his feelings. If you're concerned that the father might become violent if he learns about the pregnancy, avoids talking to him alone. Instead, seek some help first.
Nervousness. Feelings of nervousness and fear are common among all expectant parents, especially if the pregnancy is unplanned. These feelings are amplified if the father or you are facing other challenges in your life.
In most cases, the man will respond with a complex mix of emotions. Hopefully, despite their personal feelings concerning the pregnancy, the father will respond maturely and with support.
How to Tell the Father About an Unplanned Pregnancy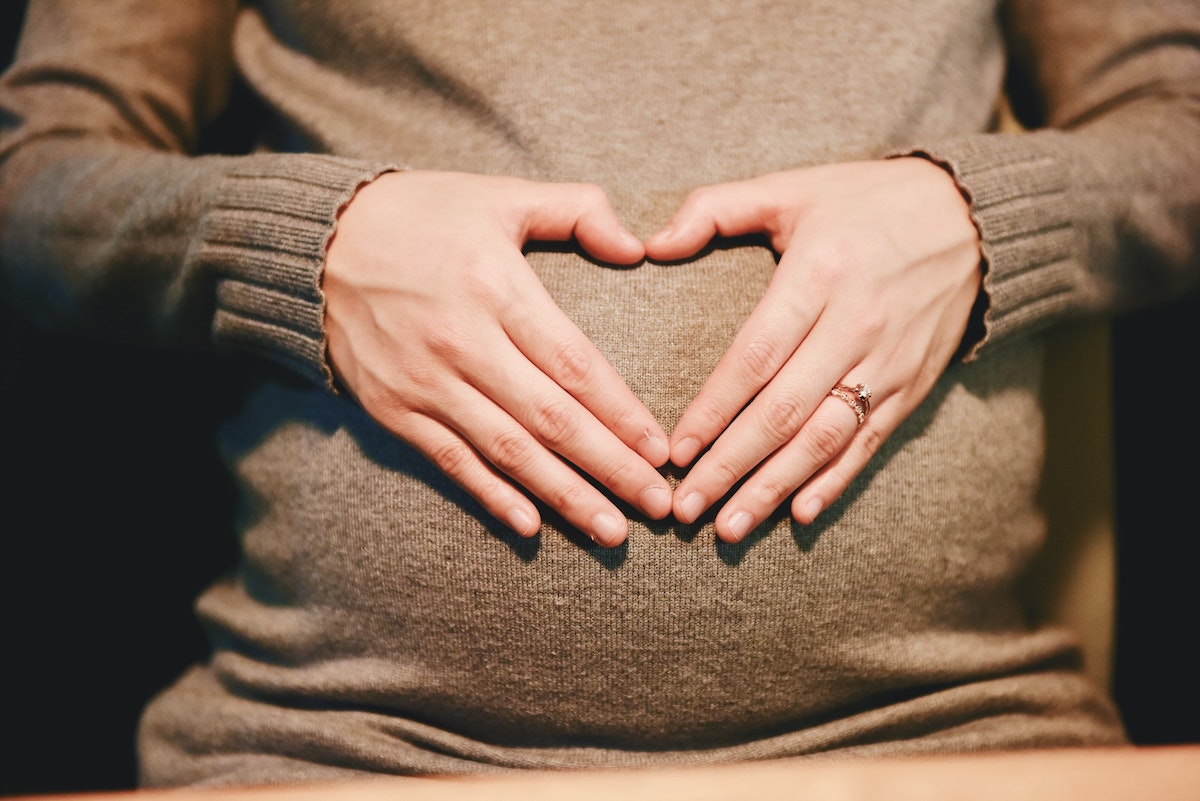 Start by confirming your pregnancy. Tell the father if you are 100 percent sure. While at-home pregnancy kits are reliable, it's best to check with your doctor first.
Once you've confirmed your pregnancy, consider how to tell the father. Unplanned pregnancies can be difficult to handle or process, so prepare for these conversations. Winging it is not an option; it pays to have a plan first before you tell him.
When you're ready to tell the father about your unplanned pregnancy, remember the following:
Choose the right place. It's best to hold this conversation in private and in person. Even though it's easier to break the news in a public setting with plenty of people and distractions, it's not often the best way to have this conversation. Instead, choose a private setting where you can tell the father about the pregnancy. If you're worried about their reaction, have a friend nearby just in case.
Be honest and direct. Now is not the time for subtlety. While it can be awkward and difficult, it's best to just be direct with the truth.
Give him space for his reactions. You've had time to process the news; he needs the same space. It's OK if his immediate reaction isn't positive. Like you, he just needs time to process the announcement.
Once you've broken the news and he has processed it, you can move forward together. Have another discussion concerning the baby. As the mother, you have the choice of whether you want to keep the baby or not, but it's important to let the father have a say in it, too.
An unplanned pregnancy can either be a joyous or confusing moment for mothers-to-be. But you don't have to deal with the news alone. The father needs to hear about the bundle of joy, too!