Wear clothes made from light fabrics such as cotton, linen, or silk for comfort and breathability.
Layer your clothing to easily adjust to temperature changes. You may also want to pack a scarf or shawl.
Opt for versatile pieces such as maxi dresses, jeans, jumpsuits, and white blouses that can be dressed up or down.
Accessorize your outfits with diamond jewelry for women and stylish hats, sunglasses, or beach bags.
Wear comfortable shoes like walking shoes, sandals, or sneakers for long hours of exploring.
Cruising is one of the best ways to explore different destinations while enjoying the luxury of an all-inclusive trip. However, packing for a cruise can be a challenging task, especially when it comes to selecting the right clothes. While you want to look fashionable and chic, you also need to be comfortable during your trip. From choosing the right fabric to layering, and accessorizing, here are a few tips on how to dress up for your cruise adventure.
Wear light fabrics.
When cruising, you'll spend much of your time outdoors in the sun. So, packing clothes made from lightweight fabrics such as cotton, linen, or silk is essential. These fabrics are breathable and absorbent and will help keep you cool and comfortable. Avoid wearing clothes made from heavy materials such as denim or leather. These materials retain heat and will make you feel hot and bothered.
Layer your clothes.
Layering is key to dressing up for a cruise. The temperature on the ship can vary, so it's ideal to wear clothes that you can easily layer or remove. A light sweater or a cardigan can be a great layering piece for cooler evenings or air-conditioned areas of the ship. A scarf or a shawl can also come in handy for added warmth or for shielding you from the sun.
Opt for versatile pieces.
When packing for your cruise, it's essential to choose clothes that are versatile and multifunctional. Pack items that can be worn for both informal and formal events. Here are some examples:
Maxi dresses
Maxi dresses are a great choice for cruises. These are loose, comfortable, and can be dressed up with the right accessories. They look elegant and chic and can easily transition from day to night. Maxi dresses are also ideal for days spent lounging by the pool or exploring different ports.
Jeans
A good pair of jeans is always a must-have when traveling. Jeans are incredibly versatile and can be worn for many different occasions. Choose a pair that is lightweight and comfortable. Jeans are great for exploring different cities and towns, as well as casual nights onboard the ship.
Jumpsuits
Jumpsuits are a stylish and comfortable alternative to dresses. They come in many different styles and fabrics, making them ideal for any occasion. Jumpsuits can be easily dressed up or down, depending on the occasion.
White blouse
A crisp white blouse can be dressed up or down, making it a great multi-purpose item for your cruise. Wear it with jeans for a casual look, or wear it with a skirt for more formal occasions. A white blouse is also a great option for layering, especially when the temperature drops.
By packing versatile pieces for your cruise adventure, you can make sure you look fashionable and chic while still being comfortable.
Accessorize.
Accessories can make a significant difference in transforming your outfit from casual to formal. And when it comes to accessorizing for a fancy cruise trip, diamonds are a woman's best friend. Diamond jewelry for women are classic and timeless pieces of accessory that can take your look from day to night.
What's more, it won't take up much space in your luggage. So invest in diamond accessories like diamond rings, necklaces, or earrings to complete your look. Additionally, a stylish hat, sunglasses, or a chic beach bag can also add a touch of glamour and are practical items to have for your cruise.
Wear comfortable shoes.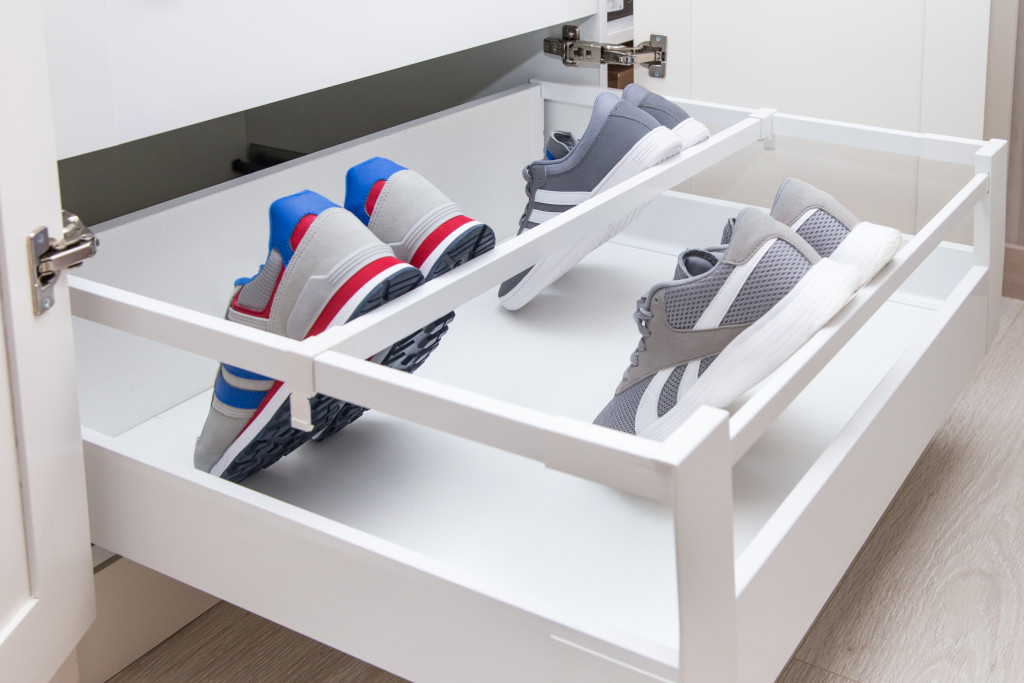 There will be a lot of walking and exploring on your cruise, so wearing comfortable footwear is essential. Pack a pair of comfortable walking shoes or sandals that you can wear for long hours. Stylish, comfortable sneakers are also a great casual daytime wear option. You might also want to pack a pair of dressy sandals or heels for evening events.
Cruising is a great way to explore different destinations while enjoying the luxury of an all-inclusive trip. To ensure you look fashionable and chic yet remain comfortable during your cruise adventure, it's important to pack versatile pieces made from light fabrics such as cotton or linen.
Additionally, accessorize with classic diamond jewelry for women and wear comfortable shoes that can be worn throughout the day. With these tips in mind, you'll be sure to dress up perfectly for your next cruise!