Chocolates are a timeless choice; they come in many forms, including truffles, bars, and ingredients for baking.
Cookies are another classic option; these treats are warm and inviting, from chocolate chip to sugar cookies.
Cupcakes are a great way to express your love on Valentine's Day; they can be personalized with custom flavors.
Brownies make an ideal gift for this romantic day. Adding nuts, icing, or frosting can add flavor to your brownie.
Valentine's Day is the perfect time to show your love and appreciation for someone special. And what better way to do that than with a sweet treat?
Whether it's chocolate, cookies, or something more elaborate like macarons or cake pops, plenty of delicious options are available for you to give as a thoughtful gift this Valentine's Day. From classic favorites to unique creations, these sweet treats will be sure to make an impression on the lucky recipient!
Chocolates
Chocolates are a classic choice for Valentine's Day! Their sweet taste and variety of flavors make them a great gift to share with someone special. Chocolates come in many forms, such as truffles, bars, ingredients for baking, and more.
Not only are there endless flavor combinations to choose from, but many chocolates are adorned with festive decorations or symbols that make it extra meaningful on Valentine's Day. Chocolates can help set the scene for the evening – whether you enjoy the delicious treat on its own or use it to bake something indulgent for your loved one – sure to bring delight to any lucky recipient!
Chocolate Treats
Here are some things you can do with chocolates for Valentine's Day:
Cookies
For Valentine's Day, classic chocolate chip cookies make for a special treat; their taste you can't find anywhere else, and the gesture of giving them away is full of warmth and sweetness.
Chocolate chip cookies are a timeless dessert that has been adored in households around the world – they're versatile, can be customized with various ingredients to tailor to individual preferences, and bring a smile to every face that bites into one.
Whether you're enjoying them as a leisurely snack or gifting them to that special someone on this romantic day of the year, there is no denying the magic effect chocolate chip cookies have!
Cupcakes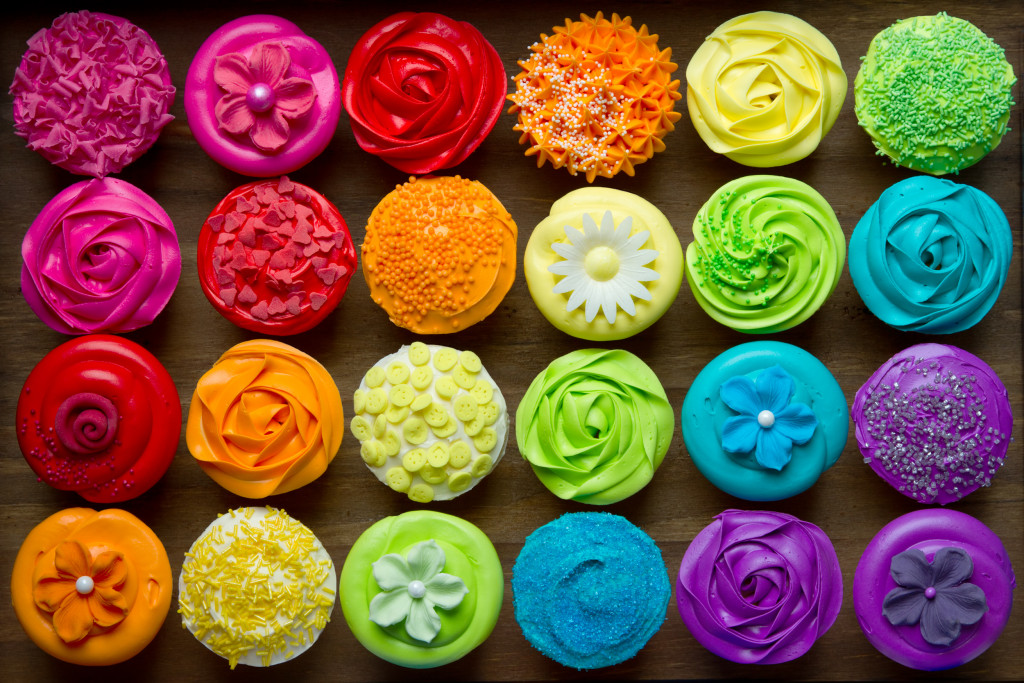 Cupcakes have become a go-to sweet treat to give on Valentine's Day. It's easy to see why – its soft, moist cake and smooth buttercream make it the perfect indulgent treat for loved ones. What makes them especially special is that they can be personalized in several ways, including custom flavors and designs.
Cupcakes lend themselves well to colorful decorations such as sugar flowers, heart shapes, and edible glitter. You can bake them at home with simple ingredients or pick up an already-made batch from your local bakery. That way, you can provide the perfect gift of love this Valentine's Day, no matter how much time you have!
Brownies
Brownies are a classic baked option that makes an ideal gift to give on Valentine's Day. Fudgy, chocolaty and rich, a traditional brownie is made with cocoa powder or melted chocolate, butter, and sugar.
Brownies can be spruced up with nuts, icing, or frosting to add flavor. If you want to go the extra mile for your special someone this Valentine's Day, baking them fresh brownies is sure to bring an unforgettable smile to their face. Even better, the delightful aroma of freshly-baked homemade goodies will fill your home with the warmth of love for any occasion!
Fudge
Fudge is a classic treat to give on Valentine's Day. This sweet, indulgent confection has been enjoyed since the late 19th century, and its popularity continues today. Fudge is made with sugar, dairy, butter, and sometimes chocolate that's melted together and then poured into a pan to cool.
The resulting texture tends to be dense and chewy, making it the perfect after-dinner sweet. The addition of chocolate or fruits can also be used to make unique flavor combinations for your recipient. Fudge is an excellent gift for Valentine's Day because it requires no baking and yet conveys an intimate gesture of warmth and care to your beloved.
Truffles
Truffles are a classic sweet treat on Valentine's Day and a great way to show your special someone how much they mean to you. These exquisite little morsels are formed with a luxurious chocolate ganache center that is generously coated in either decadent dark chocolate or creamy white chocolate exterior.
Because they are made by hand, no two truffles are the same – guaranteeing a unique experience every time. So if you're looking for an indulgent reminder of your affection this Valentine's Day, reach for some decadent truffles!
These are just a few sweet treats to give on Valentine's Day. From chocolates and cookies to cupcakes, brownies, and fudge – there are plenty of delicious options to show your love on this special day!