Weddings are occasions when amazing people come together to celebrate the union of their hearts. Many brides and grooms are looking forward to this day because it marks the beginning of their lives together. As a result, everything must be flawless.
When it comes to wedding planning, you must devote a significant amount of time and resources. However, it is one of the most enjoyable activities in the end.
Before the event, you must pay attention to the smallest things, such as the wedding cake, which even the most experienced wedding planners may overlook.
Bridal accessories are one of these simple elements that may make a big difference. Brides are the focus of attention at weddings, and there is usually a lot of excitement and curiosity about their designer wedding gowns. And their outfit would be incomplete without the right accessories.
You can choose from an extensive range of lovely accessories, but it's important to remember that you can select your accessories after you've chosen your gown style so that the whole look is gorgeous.
Here is a complete list of all the bridal accessories you will need on your wedding day:
1. Hair Accessory or Bridal Veil
Earlier, the wedding veil was used as a means of warding off evil spirits but now it is more commonly used as a fashion accessory. Some brides prefer to drape one over their face, but most drape it over the back of their hair and gown.
A bridal veil or some lovely accessory to wear in your hair is one of the most significant items on the list of bridal accessories.
You can accessorize your hair with a range of other items. A hair wrap, wreath, hair vine, bridal fascinator, birdcage veil, flower, hairpin, and other hair accessories can help you get the appearance you want and compliment your outfit.
2. Make a Statement With Your Shoes
The bride's shoes are one of the most important bridal accessories. You'll need to choose your wedding shoes before your initial dress fitting, whether you want sky-high heels or comfortable flats so that your gown can be hemmed precisely.
Consider your comfort, as well as your wedding venue and style, while choosing your wedding shoes. For example, if you'll be spending most of your wedding day outside on grass or the beach, stiletto heels are unlikely to be comfortable or acceptable; instead, go with wedges, sandals, or flats.
3. Of Course, the Jewelry!
The jewelry you choose to go with your dress is crucial since it can help you achieve your desired look. Chandelier earrings, for example, create a dazzling and glamorous look, whereas feather earrings offer a more boho-chic, natural, and vintage look.
Apart from the wedding ring, you must, of course, choose the jewelry that best complements your appearance on your wedding day. Keep in mind that jewelry, if not chosen wisely, can ultimately detract from your overall appearance.
Choose a simple yet sultry, gorgeous, and romantic appearance completed by a restricted number of accessories.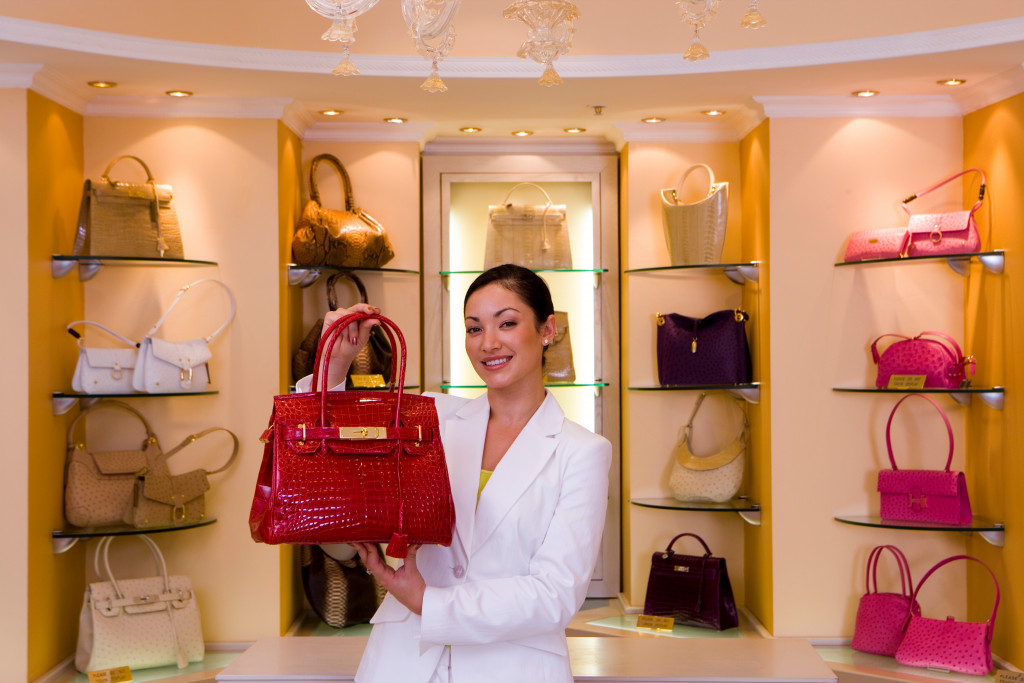 4. Something to Carry
Even if you have friends and family members that carry all of your essentials for you, from your phone to your lip gloss, having it there by your side when you need it might be helpful.
A bridal clutch can be any form, color, size, style, or combination of these that you want. They're available in various styles and designs, and some may even be personalized.
Ivory or white are the most common hues because they're bridal colors to complement your dress; nonetheless, don't be scared to choose any bag you desire.
5. Wedding Garter
When it comes to wedding traditions, the garter toss is as old as they come. The tradition of the garter toss is still making its way into grooms' and brides' wedding day itineraries all around the world.
If you want to include garters in your wedding, you can choose from various styles, including vintage-inspired lace and boho-style bands.
Guests used to attack the bride in an attempt to pull off a piece of her garment because, according to a superstition having a piece of the wedding gown would bring good luck. Brides began wearing the garter, a piece of apparel that can be removed and handed as a lucky charm.
While the above is a list of bridal accessories, you could require for the big day, keep in mind that you'll probably need extra accouterments before and after your ceremony and celebration.
You'll probably need a bridal robe, button-down shirt, pajamas, or other getting-ready clothes, as well as some cozy slippers as you prepare for your wedding.