You know the feeling. You're out shopping, and you see the perfect piece—an accessory that would go great with everything in your closet. But then you remember that this particular style is only "in" for a season. A few months from now, it will be clear that you made a fashion faux pas. This is why it's so important to own accessories that never go out of style.
They never go out of fashion because they are timeless. So the next time you're considering a new purchase, ask yourself if it's something you'll still be wearing ten years from now. If the answer is no, put it back on the shelf and choose something that will stand the test of time.
Here are five timeless accessories that you need to own:
Classic watch
A classic watch is a perfect accessory for any outfit. Whether you're dressing up for a special occasion or simply want to add a touch of refinement to your everyday look, a classic watch will do the trick. There are a few things to keep in mind when choosing a classic watch.
First, choose a style that will complement your existing wardrobe. Opt for a simple yet sophisticated watch if you tend to wear casual clothing. Conversely, if you're more likely to dress up, look for a watch with an elegant design. Second, consider the material of the watch. Stainless steel is always a safe choice, but you might also want to experiment with other materials, such as gold or titanium. Finally, make sure to choose a size that is proportionate to your wrist. A classic watch should sit comfortably on your wrist without being too loose or tight.
With these guidelines in mind, you're sure to find the perfect classic watch for any occasion.
Luxury handbag
A luxury handbag is more than just an accessory; it's a timeless investment piece that will elevate any outfit.
If you're looking for a bag that will stand the test of time, look for one made from high-quality materials like leather or suede. These materials age well and only get better with time. You should also consider the bag's hardware; opt for solid metal hardware that won't tarnish or chip over time. And finally, make sure the bag has a classic silhouette that won't go out of style.
A luxury handbag is truly an investment piece you'll enjoy carrying for years to come.
Versatile scarf
One of the best things about a scarf is its versatility. You can wear it a dozen ways, and it always looks chic. There are different fabrics and styles to choose from, so you can find the perfect scarf for any outfit. Plus, a scarf is a great way to accessorize without going overboard. Just a few simple knots can transform an ordinary outfit into a fashion statement. And since scarves are available in every color imaginable, it's easy to find one that complements your personal style.
So invest in a timeless accessory that will keep you looking great all year long.
Well-made shoes
A pair of well-made shoes are a timeless accessory. They can be worn with any outfit and will always make you look put together. But finding a pair of shoes that are both stylish and comfortable can be a challenge.
When shopping for shoes, it's important to remember the occasion for which you'll be wearing them. If you need a pair of shoes for work, look for something professional yet stylish. For a night out, you might opt for a pair of heels or flats. And for a casual day, sneakers or sandals might be the way to go.
No matter the occasion, there's a perfect pair of shoes out there for you. So next time you're shoe shopping, don't settle for anything less than the perfect fit.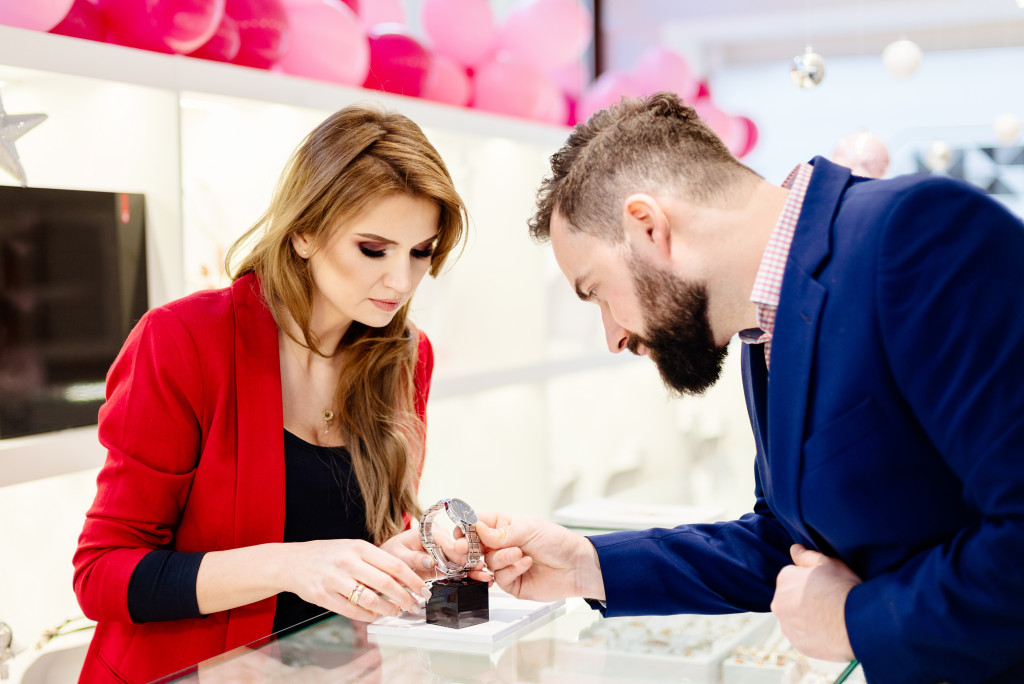 Diamond necklace
Diamond necklaces are always a good idea. They're the perfect way to add a touch of luxury to any outfit, whether you're dressing up for a special occasion or simply want to feel like a million bucks. And because diamonds are so versatile, there's a style to suit everyone. If you prefer classic looks, opt for a solitaire or tennis necklace. Try a choker with clusters of diamonds if you're feeling playful. Or if you want something really unique, go for an art deco-inspired design. Whichever style you choose, pick a necklace that's been expertly crafted from high-quality diamonds. That way, you can be sure it will stand the test of time and always look fabulous.
Accessories are a great way to add personality to an outfit, and there are certain accessories that will never go out of style. A classic watch, luxury handbag, diamond necklace, versatile scarf, and pair of well-made shoes can elevate any outfit and make you feel confident and stylish. While trends come and go, these high-end accessories will always be in demand. If you're looking for a timeless addition to your wardrobe, consider investing in one or more of these pieces.