The COVID-19 pandemic has prompted the rise of new hobbies and interests that can be pursued at home. Some hobbies that became a pandemic trend were gardening, baking, and even working out in a home gym. Several activities have sprung up due to people's restlessness and boredom while stuck at home.
Part of these pandemic trends was the revival of roller skating as a recreational activity.
When the quarantine period started, most people spent a lot of time online, especially on the growing platform TikTok. This is when roller skating has entered the picture. Due to the popularity of the retro activity on TikTok, soon, many individuals caught up to the trend.
Roller skates have been around for a long time. This wheeled footwear was invented in the 1700s but became easier to control by the 1800s.
The recent revival of the hobby has helped individuals cope with the negative effects of the pandemic and the quarantine period.
Skates Revival
While roller skating has been around for a long time, nowadays, new roller skaters are still very much interested in making themselves look stylish during a skate session. This may partly be due to the social media element of roller skating in recent days. Many new roller skaters post their progress online, so they also set aside a good amount of time preparing their outfits and their whole look.
Here are some ways that roller skaters can stay fashionable while skating.
Despite the need to wear a helmet, roller skaters can still make an effort to get their hair done in creative and fashionable ways. A hair blower diffuser can dry your hair quickly so that you can have more time for skating all day. Aside from this, it will also add volume to your precious tresses.
Roller skaters can also color their hair in striking colors. Roller skating has been about self-expression. If you are interested in exploring the world of roller skating, don't be afraid to go all-out in expressing your style and taste in fashion.
Comfort is the most important aspect of roller skating. Given this, you should be able to skate comfortably in the skate clothes you choose to wear in your sessions. Nowadays, there are many fashion options out there that you can choose from so that you can remain comfortable while being stylish at the same time.
As mentioned, you will need the right gear to protect your body from physical injury. Roller skating is a physical sport that can potentially hurt you greatly if you don't take precautionary measures. Research about the gear that is suitable for your body to make sure you are well-protected as you explore tricks and moves with your skates.
Lastly, you will need a pair of nice and comfortable roller skates. You can choose either quad skates or inline skates when it comes to roller skating. You have to determine what type of skating you want to do. This will help you determine what type of roller skates you will need to purchase. Make sure they fit well to avoid getting bad blisters on your feet.
Given that roller skating was very popular in the '70s, roller skating fashion is very influenced by this era. Although this is so, modern roller skaters have since adapted their style to contemporary trends.
Roller Skating Pre-TikTok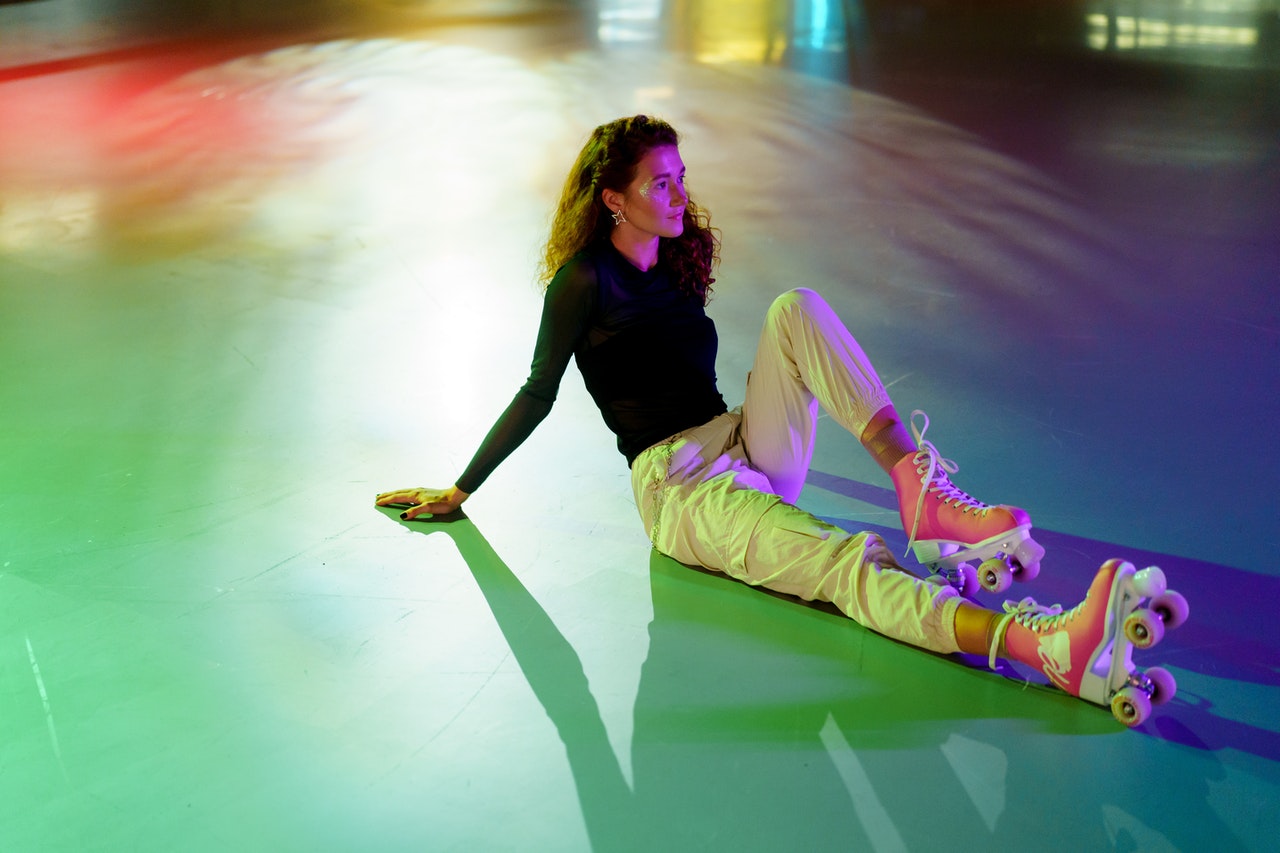 The first pair of roller skates were difficult to control. Eventually, innovations and technological improvements have paved the way for easier control and navigation while using roller skates.
Sports that involve the use of roller skates eventually began to emerge. These roller sports include roller hockey, speed roller skating, and Roller Derby. This last sport was one of the first to reach a professional level.
Roller Derby then developed into a contact sport. Eventually, though, professional Roller Derby games stopped by the 1970s.
These days, roller skaters have a variety of tricks and moves to choose from. The development of aggressive skates has also paved the way for jumps and spins to be incorporated into skate ensembles.
Although roller skating has had a long history, it seems to be enjoying its revival today. The culture of roller skating is a colorful one. It promotes a good support system even on the Internet. Online groups and video content creators share their knowledge about the reviving sport to help out new and aspiring roller skaters.
Roller skating is a fun way to pass the time during this quarantine period. It can also be a great way to burn calories and keep ourselves fit during this stressful time. So grab a pair of skates, put on your protective gear and skate the day away.