Anniversaries are a particular time to celebrate the love between two people. This day reminds you that your relationship is solid and worth fighting for. It only happens once a year, so it's essential to make the most of it.
Whether you are approaching your first anniversary or your fiftieth, there are many ways to show your partner how much you care. While there's no need to go over the top, some thought and appreciation couldn't do any harm. Here are some romantic ideas to make your anniversary celebration extra special.
Get Married Again
If you eloped or had a small ceremony the first time around, consider renewing your vows on your anniversary. It is a great way to show how committed you are to each other and can be a special moment.
You can either have a private wedding ceremony at a barn or go out and have a big party with your friends and family. Whatever you decide, your partner will be sure to appreciate the gesture.
When planning your vow renewal, consider what you both want. After all, it is your special day. So, don't hesitate to schedule according to your visions. You can look back on your day and feel proud of what you accomplished together.
Visit the Place Where You First Met
Whether it was love at first sight or a friendship that slowly developed over time, everyone has a story about how they met their significant other.
On your anniversary, take a trip down memory lane by visiting where it all began. It could be the coffee shop you had your first date in, the park you walked through on your first date, or even your college campus.
If you now live in a different city or state, don't let that stop you. You can always visit virtually by taking a tour of the place online or watching a video.
What matters most is that you are taking the time to remember where your relationship started and how far you've come since then.
Take a Trip Together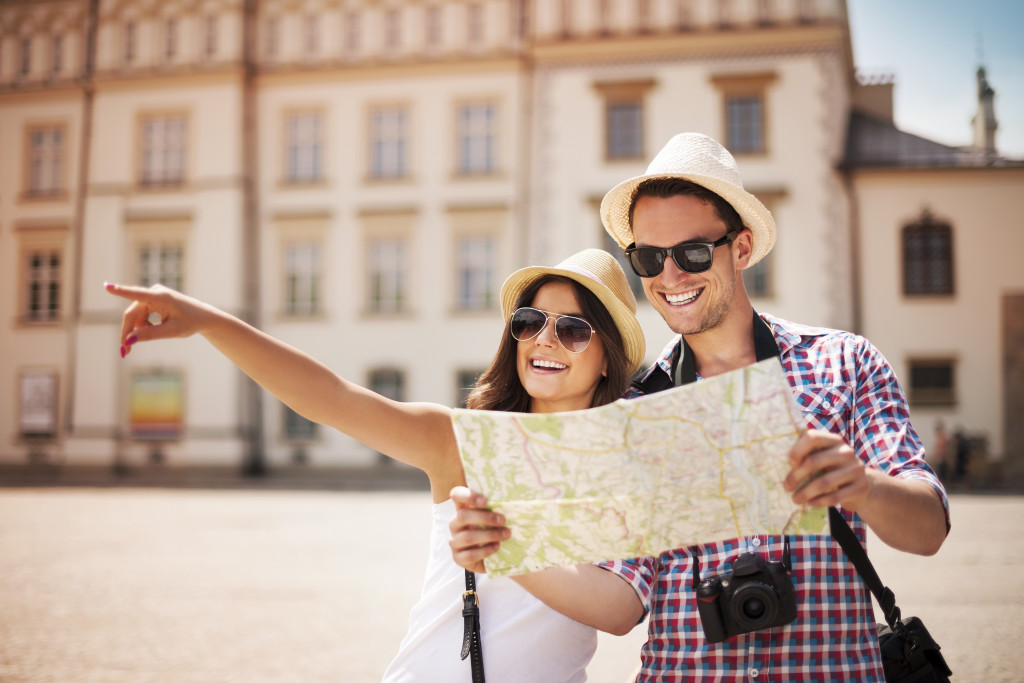 Another great way to celebrate your anniversary is to take a trip together. It doesn't have to be anything exotic, even a weekend away at bed and breakfast in the countryside would do.
Consider going on a long vacation to somewhere you've always wanted to visit if you can afford it. It would be an excellent opportunity to spend some quality time together and create new memories.
However, remember to consider your work schedules and any other commitments you may have. The last thing you want is to take a trip when one of you is already stressed out.
Do Something New Together
One of the best things about being in a relationship is that you always have someone to try new things. On your anniversary, why not do something neither of you has done before?
It could be something as simple as going to a new restaurant or trying a recent activity. Or, if you're feeling adventurous, you could go sky diving or bungee jumping.
No matter what you decide to do, the important thing is that you are doing it together. This way, you can create even more memories and inside jokes between you.
Surprise Them with a Gift
Anniversaries are the perfect time to show your partner how much you appreciate them. One way to do this is by surprising them with a gift.
It doesn't have to be anything big or expensive, just something that shows you were thinking of them. It could be a book they've wanted, a new piece of jewelry, or even a gift card to their favorite store.
If you want to go the extra mile, you could also write a heartfelt letter expressing your love for them. This one is sure to make them feel special and appreciated.
Spend Quality Time Together
If both of you can't get away for your anniversary, don't worry. You can still have a great time together by spending quality time together.
One way to do this is by cooking a special dinner for two. You could also spend the day doing things you both enjoy, even at home. For example, you could watch your favorite movie, walk in the park, or play your favorite board game. It doesn't matter what you do, as long as you do it together.
No matter how you choose to celebrate your anniversary, the most important thing is that you spend it with the person you love. Whether you go on a trip, try something new, or spend time at home together, cherish those moments. They'll be memories that you will always look back on fondly.
It's up to you and your partner to decide what will work best for you. So, don't be afraid to get creative and have fun with it. After all, that's what anniversaries are all about.