Anniversaries are opportunities to show your wife how much you love and appreciate her. Planning the perfect anniversary date might seem daunting at first, but with a little bit of thought and planning, you will be able to set the scene for a fantastic evening celebrating your partner. Whether you want to go out on the town or spend some quiet, romantic time together at home, you can use this guide to create the perfect anniversary date for your wife.
Why do you need to celebrate anniversaries?
Anniversaries are a time to reflect on your relationship and remember the beautiful moments you have shared. It is also an opportunity to show your wife how much she means to you and how grateful you are for her presence in your life. Celebrating anniversaries can help to keep the spark alive in your relationship and remind you both of why you fell in love in the first place.
What to consider
You should keep in mind several key considerations when planning the perfect anniversary date for your wife. Putting these critical factors in mind while planning your date will allow you to create an experience that she will remember for years to come.
Some of the key considerations to keep in mind include:
Your budget and available time
Depending on your financial resources and schedule, you may need to be flexible with your plans. For example, if you only have a limited amount of time available, you may need to opt for a shorter date or an activity that can be done in your local area.
Who will look after the kids or pets?
If you have children or pets at home, you will need to arrange day care or ask a family member or friend to take care of them while you are out. This can be an essential factor in determining the type of anniversary date right for you and your wife.
The ambiance and location
When choosing a location for your anniversary date, consider the type of atmosphere you want to create. If you are looking for a romantic evening, you may want to consider a restaurant with soft lighting and a quiet ambiance. Alternatively, if you are looking for a fun night out on the town, you may want to pick a bar or club with a lively atmosphere.
Your wife's interests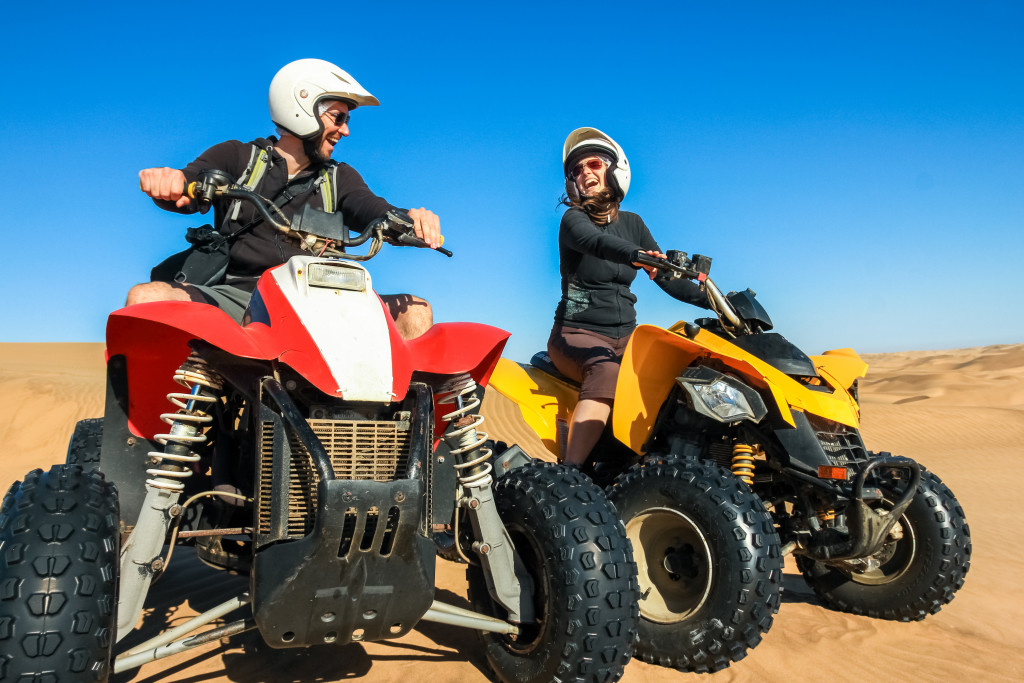 Think about what your wife loves to do and incorporate those activities into your plans. Does she enjoy trying new foods? Is she an adrenaline junkie? Or does she prefer a more relaxing experience? Taking your wife's interests into account when planning an anniversary date can help you create a wonderful day for her.
Anniversary date ideas
After researching and considering the key factors, you can start planning your perfect anniversary date. If you are stuck for ideas, here are some fun and unique anniversary date ideas to get you started.
1. Go on a foodie adventure
If your wife loves trying new foods, why not plan an anniversary date around her favorite hobby? You could visit a new restaurant in town or try a cooking class together. You could even hire a private chef to cook a meal for you at home for an extra special touch.
2. Get your adrenaline pumping
For couples who love adventure, an anniversary date that gets the adrenaline flowing is sure to be a hit. You could go rock climbing, try your hand at bungee jumping, or even go for a spin in a race car. If you are looking for a less extreme option, you could always visit an amusement park or go-karting.
3. Spend time in nature
If your wife loves spending time outdoors, consider planning a date that allows you to enjoy the great outdoors. You could go hiking in a local forest or park, walk along a scenic beach, or visit a nature preserve together.
4. Escape the city
If you live in a busy city and are looking for a romantic weekend getaway, consider planning an anniversary date that involves escaping the hustle and bustle of city life. You could rent a cabin in the mountains or head to a beach house by the sea for much-needed rest and relaxation.
5. Create your own experience
For couples looking for something truly unique and special, why not plan an anniversary experience that is entirely tailored to what you both love? For example, you could spend the day visiting your favorite art gallery or museum, followed by a picnic in the park. Alternatively, you could spend an afternoon exploring a new city or town together before heading to a romantic restaurant for dinner.
Conclusion
Whether you are looking for a romantic evening out or an afternoon of adventure and excitement, planning the perfect anniversary date for your wife is a memorable experience. By thinking about your wife's interests and what type of atmosphere she would enjoy, you can create an anniversary date that she will never forget.