Hosting a gender reveal party is a great way to share the joy of learning the unborn baby's gender with family and friends.
Confirm the gender of the baby with a doctor before organizing any event, then inform or surprise your guests accordingly.
Decide on a guest list and plan activities such as games, crafts, photo booths, and gender reveal gimmicks to keep everyone entertained.
Enjoy this special moment with your loved ones, create meaningful memories, and have fun!
Gender reveal parties are becoming increasingly popular among expecting couples and their family and friends. It is essentially an event where the gender of the baby is revealed to everyone in a fun and creative way. Aside from being a fun experience for everyone involved, there are several reasons families choose to host gender reveal parties.
First and foremost, it allows expecting parents to share their joy with close family and friends looking forward to this particular moment. For many parents, learning the gender of their unborn child is one of the most exciting revelations they will ever experience. Naturally, they want to share this momentous occasion with those they love.
A gender reveal party is also an excellent way to involve siblings and potentially other children in the gathering, especially since it can be difficult for them to understand why mommy is so busy. Gathering people together at a party creates a memorable time when the entire family can celebrate having a new addition on its way.
However, you might not know how to organize a gender reveal party. Here are a few tips to help you set it up.
Inform Your Doctor
There is one person that knows the gender of your baby, even before you. The doctor will be able to confirm the gender of your unborn child and will be able to provide you with a sealed envelope containing the information. Make sure that you tell your doctor that you plan on throwing a gender reveal party so they can help facilitate the process.
You can go about the process in multiple ways once you have the gender information. You can keep it a secret and surprise your guests or share the news in advance with those close to you.
You can also tell the doctor to write down the gender on a card or even provide the genders in colored balloons for you to open at the party. If you are not the one planning the gender reveal, you can give the information to your loved ones. They might be able to create a creative way of revealing gender at the party.
Decide on the Guest List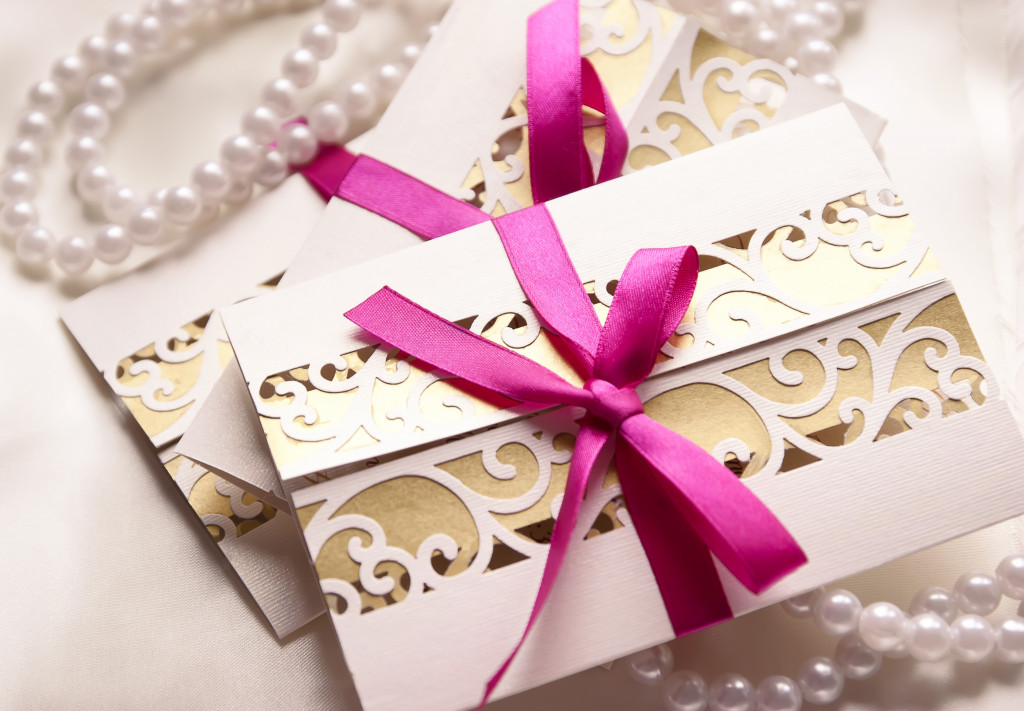 The size of the gender reveal party depends on your and your family's needs. It can be a small gathering with only close friends and family or a more significant celebration, such as a picnic in the park that includes everyone who wants to come. Once you decide on the size of the event, send out invitations in advance so everyone can make plans to attend.
The guest list will determine the other elements needed for the party. You can identify the number of people you need to feed, establishing your catering needs. You will also be able to determine the size of the venue you need, depending on where and how many people are attending. Of course, your guests must learn the proper party etiquette to ensure the gender reveal goes smoothly.
Planning Activities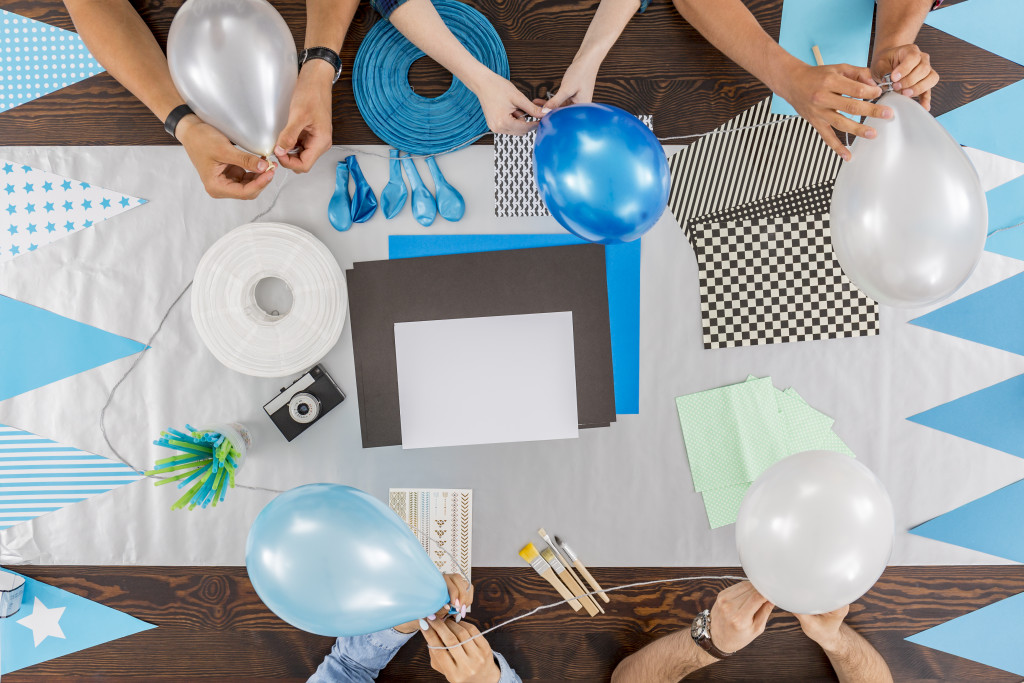 Gender reveal parties often have family-friendly activities to keep everyone entertained in the hours before the big announcement. Consider activities such as:
Baby shower games
Games are fun to get your guests excited about the gender reveal. Some popular options include "Guess the Gender" and "Baby Gift Bingo."
Crafts
Arts and crafts can provide entertainment for those not keen on playing games. This can be anything from making baby clothes with fabric markers or designing personalized onesies for each guest when they arrive.
Photo booth
Bring out the cameras and props for funny photos that you can take to remember the event. Set up a photo booth with fun backdrops, hats, glasses, or other items people can use for hilarious photos.
Gender reveal gimmicks
These can be anything from a confetti cannon or balloon filled with blue (for a boy) or pink (for a girl) glitter and confetti. Alternatively, you could have customized cake pops that reveal the gender when guests bite into them. However, you can also opt for the famous smoke bombs to have a gender reveal done in style.
Final Thoughts
No matter how you decide to organize it, the most important thing is that you enjoy the moment with your family and friends. Have fun with your gender reveal party, laugh, dance, and make memories that will last for years. You can create an unforgettable experience for everyone involved with some preparation.