It might be overwhelming to prepare dinner without knowing where to start, especially for those who need more than fairy dust and wish upon the stars. If you're the kind who jokes about burning water in the pot, we hear you.
However, as it turns out, creating that opulent spread isn't as complex as you think it is. It is made even more accessible nowadays with step-by-step instructions. There's no need to wait for a particular occasion to treat your significant other to something unique, tasty, and ultimately gratifying.
Organizing your schedule and setting the perfect date
Before delving into the details of recipes, tastes, and meal preparation, you'll want to set the scene for your dinner date by ensuring that you'll be enjoying each other's company alone without any disturbances. For example, if you have kids, now is the time to enlist the help of your parents or a close relative you can trust to babysit.
In addition, consider committing to an off-screen evening with just the two of you enjoying each other's company. It means turning off the internet and putting your smartphones and any other gadgets away. This would encourage actual conversation and spark discussions you miss having or have been putting off for some time. Though planning may appear intrusive, it's an excellent strategy to safeguard your relationship from the onslaught of life that continuously bombards you.
Planning for your menu in advance
After you've set a date for your romantic night together, it's time to start thinking about the meal. One thing to consider is to strike out off-season ingredients on your list to avoid hassle and stress in looking for them later on. Additionally, it would help if you also keep in mind the dietary limits of your partner. For example, if they are allergic to certain foods like nuts or gluten, it's best to keep those ingredients off the menu.
Studies show that our significant others are crucial factors that play an integral role in influencing our food preferences. As a result, it's easier for us to adjust and draw on the same page regarding eating habits and food preparation techniques. Since this is a special occasion, it's a terrific chance to communicate how much you care about serving your partner's favorite dishes. You can even experiment a little and add a few twists to the plate. Just make sure it's still edible.
Of course, a perfect meal course won't be complete without your favorite beverages and dessert. If they are particularly fond of a specific drink, wine, ice cream flavor, or chocolate brand, including such items in the dinner will help to fill out the experience.
Think about how you want to offer each meal, and double-check that you have all the necessary cooking utensils, garnishes, and crockery. It's also a good idea to compile a list of decorations ahead of time. When it comes to table arrangements, your options are basically endless. You can go for a functional, elegant presentation or a more casual and chill look. It all depends on the mood you both want for the date.
Paying a visit to the store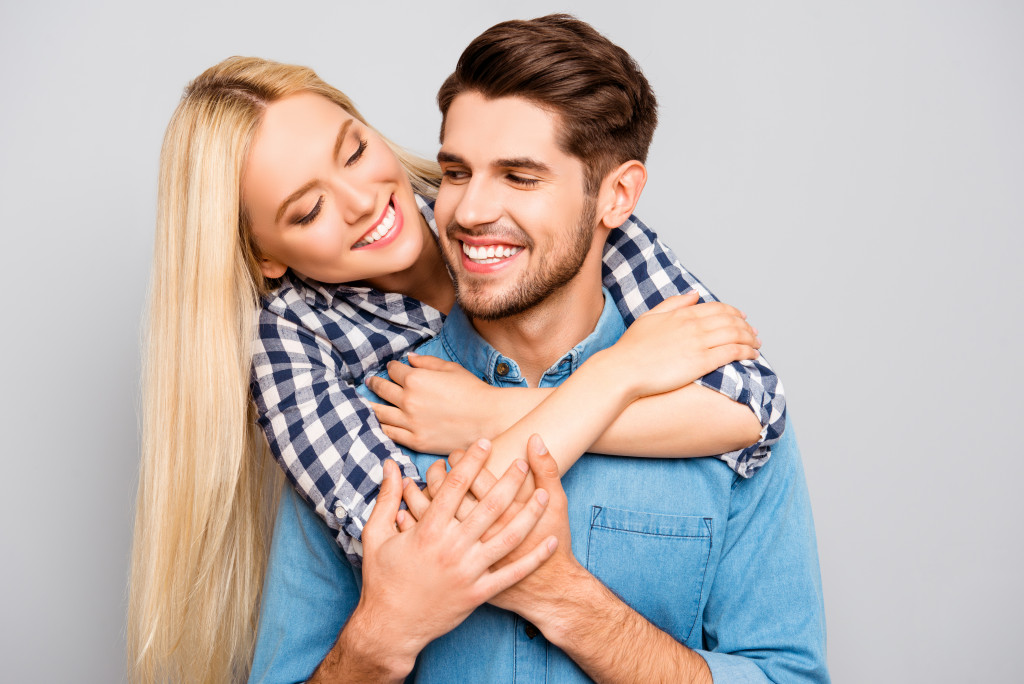 Instead of waiting until your date, purchase the items days before so you can have ample time to prepare and practice if need be. If you come across any ingredients that aren't available at your local store, it'll be easier for you to modify your list or look for other places where you can purchase them. It's easier to have the important tools beforehand, so you don't have to rush on the day itself. Doing so will also give you more ideas on the things and materials that would fit the dinner vibe you have in mind.
Setting the stage
To establish the mood, make a playlist of your favorite songs or compile ones that complement the mood you want to create. If you're going to do it outdoors, putting up your mason jar lights or decorative string lights in the garden will do the trick. If you want a cozier atmosphere, turn off the house lights, adorn your surroundings with flowers, warm glow, and don't forget your table settings.
Afterward, you can snuggle up in the living room while enjoying some sweet wine or a slice of your favorite cake. It's also an excellent note to consider non-toxic vegan-based illuminations such as soy wax candles scented with essential oils as it will help you relax your muscles. At the same time, you savor the aroma without having to compete with the delicious meal you just had.
Remember that the two of you are the essential item on your menu. So savor this moment in each other's company. Your date night would be much more significant when both of you are having a great time.