Are you feeling stuck in a rut? If your answer is yes, then it might be time for you to switch up your lifestyle and try something new. Embracing an adventurous lifestyle can help you spice up your life, meet new people, and see the world in a whole new light. If you're not sure where to start, don't worry—we've got you covered. Here are six fun activities to get you started on your journey to living an adventurous lifestyle.
1. Go Camping
One of the best ways to embrace an adventurous lifestyle is by spending time in nature. Camping is a great way to get outside and explore the world around you. It's also a great way to connect with friends and family members. You can go camping in your backyard, at a local park, or even in the wilderness.
But before heading out into the woods, ensure you're prepared. This means packing the essentials, like a tent, sleeping bag, and food. You should also research the area you're planning on visiting to make sure there are no dangerous animals or plants.
2. Take a Dance Class
One of the best things about an adventurous lifestyle is that it doesn't have to be all about physical activity—it can also be about trying new things and expanding your horizons. That's why we suggest taking a dance class. It's a great way to meet new people and learn something new in the process. Who knows, you might even find yourself enjoying it so much that you decide to make it a regular part of your routine!
You don't have to be a great dancer to take a class. In fact, most classes are designed for beginners. So whether you're looking to learn the cha-cha or the foxtrot, you'll be sure to find a class that's right for you.
3. Take an ATV Tours
Do you love the thrill of adventure? If so, then ATV tours are definitely for you. These tours give you the opportunity to explore off-road trails and see some amazing scenery. Most tours last for a few hours, but some can last for days. You can even find overnight tours that let you camp under the stars!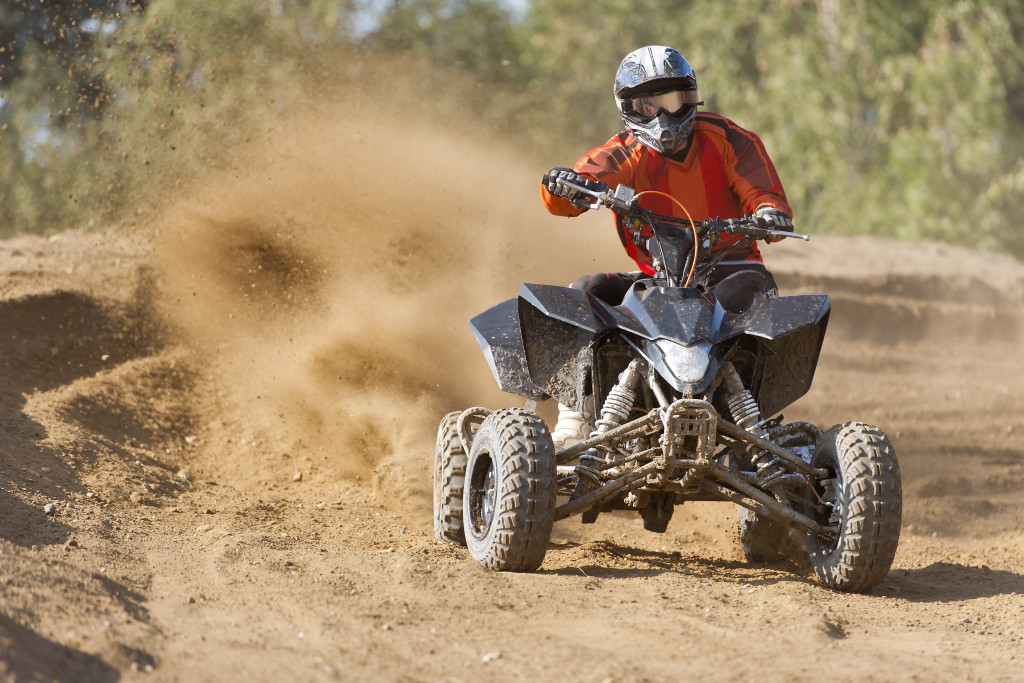 Before you go on an ATV tour, make sure you're prepared. This means wearing the right clothing and bringing along enough food and water. You should also familiarize yourself with the safety rules and regulations. No matter how experienced you are, it's always better to be safe than sorry.
4. Travel Solo
One of the most freeing things about an adventurous lifestyle is that it allows you to travel solo. This can be a bit daunting at first, but once you get over that initial hump, it's really liberating! You'll have the opportunity to explore new places at your own pace and without having to worry about anyone else's schedule or preferences. Plus, it's a great way to meet new people—both locals and other travelers.
You can start by planning a trip to a place you've always wanted to visit. Once you're there, take your time and explore all the sights and sounds that interest you. And if you're feeling really brave, try venturing off the beaten path and exploring somewhere completely new.
5. Join a Sports Team
Who says you have to be a professional athlete to live an adventurous lifestyle? Joining a sports team is a great way to get active and meet new people. It's also a lot of fun! Whether you're interested in joining a soccer team, a basketball team, or even a kickball team, there are sure to be options available in your area.
Most sports teams have different levels of competition, so you can choose one that's right for you. If you're looking for a challenge, try joining a competitive team. But if you're just looking to have some fun and meet new people, then a recreational team would be a better fit.
6. Go Rock Climbing
Looking for an adventurous activity that will really get your heart pumping? Then rock climbing is definitely for you! This exhilarating sport is perfect for those who love a challenge. Plus, it's a great way to get outside and enjoy the beauty of nature.
If you're new to rock climbing, don't worry—there are plenty of beginner-friendly routes available. And if you get hooked, you can always try your hand at more advanced climbs. Just make sure you're well-prepared before you head out. This means investing in the right gear and taking a few safety classes.
So there you have it—five fun activities to help you get started on your journey toward living an adventurer's lifestyle. Just remember, there are endless possibilities out there, so don't be afraid to get creative and mix things up! Have fun and happy adventuring!